Gov. Whitmer Announces 130 New Jobs as RV & Boat Furnishings Manufacturer Tecnoform Selects West Michigan for North American Headquarters
Tuesday, September 20, 2022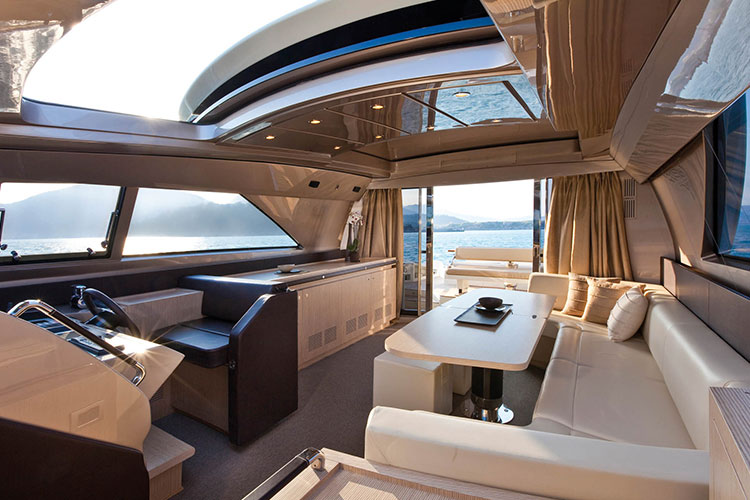 LANSING, Mich. – Today, Governor Gretchen Whitmer joined the Michigan Economic Development Corporation (MEDC) to announce that Tecnoform, an Italian manufacturer of high-end furnishings and fixtures for luxury recreational vehicles and boats, is establishing a manufacturing facility that will serve as its North American headquarters in Cascade Township. The project is expected to generate a total capital investment of $7.3 million and create up to 130 jobs, supported by a $750,000 Michigan Business Development Program performance-based grant from the Michigan Strategic Fund. Tecnoform chose Michigan for the project over competing sites in Indiana and Iowa.

"My administration is focused on growing our economy, creating good-paying jobs, and bringing manufacturing home," said Governor Whitmer. "We have worked across the aisle to strengthen Michigan's business climate and grow our talented manufacturing workforce. That work has paid off over the last year and continues today with Tecnoform's $7.3 million investment creating 130 jobs in West Michigan's longstanding furniture industry. This is great news for workers, their families, and our economy and will build on our economic momentum. Let's keep moving Michigan forward."

Tecnoform USA is a recently formed subsidiary of Tecnoform S.p.A. Italy, a manufacturer of elite, upscale furnishings for recreational vehicles. The parent company has approximately 175 employees that serve customers across the globe and continues to see its customer base grow. Its caravan and camper divisions have an important share in the global markets and the yacht sector has also shown increasing demand.

As a result of this growth, Tecnoform plans to expand into the U.S. by establishing new operations in Cascade Township. The facility will serve as the subsidiary's headquarters and will also house a production line to manufacture furnishings for recreational vehicles.

"This project will strengthen Tecnoform's presence and future growth in the North American RV industry," said Tecnoform CEO Renzo Kerkoc. "We will be closer to our American customers, offering a high-quality product with fast response times for dynamic industry needs with product now proudly made in the USA."

The project will further boost Michigan's manufacturing industry and be a tremendous asset to the longstanding West Michigan furniture manufacturing tradition. The project will also solidify Tecnoform's presence and future growth in the state. Tecnoform supports personal growth of its employees by offering a variety of training opportunities and plans to work with West Michigan Works! to reach local talent in disadvantaged areas and underrepresented employees.

"Congratulations to the entire Tecnoform team on your continued growth and success. We appreciate your vote of confidence in our state and in our workforce," said Quentin Messer, Jr., CEO of the MEDC and President and Chair of the Michigan Strategic Fund. "This project is a win for West Michigan and for the entire state. We are grateful to the Governor and legislators for the continued support of the Michigan Business Development Program. We're proud to join our partners at The Right Place and Cascade Township as we celebrate Tecnoform's investment here, and look forward to welcoming more companies like Tecnoform to Michigan."

The Right Place has offered staff time and support to the company. Individuals interested in careers with Tecnoform should visit https://www.tecnoform.com/people.

"Tecnoform is a high-tech manufacturer with innovative furniture products," said The Right Place Vice President of Business Attraction and project lead Brent Case. "After working with them through the pandemic, we're thrilled they ultimately chose West Michigan as their first North American location, and we look forward to watching their growth here in the US."

"We are pleased to welcome Tecnoform to our community and honored to be the home of its first manufacturing facility in North America," said Cascade Township Manager Ben Swayze. "This move affirms Cascade Township is open for business, and it will help fuel our local economy and bring great jobs to the community."

In addition to building on Michigan's manufacturing leadership, the project also highlights Michigan's outdoor recreation industry. With strong capabilities already established in sector like 'Boating and Fishing' (#5 in the country) and 'Recreational Vehicles' (#7 in the country), Michigan is poised to assume a leadership position in the outdoor recreation economy over the next decade. Further, Michigan's focus on the outdoor recreation industry as a driver of innovation and product design has contributed to its outdoor recreation-specific GDP growing faster than nearly any other state.

"Michigan's capabilities in design, engineering and production paired with our world-class outdoor experiences create an attractive business environment for companies like Tecnoform to locate and grow," said Michigan Outdoor Recreation Industry Office Director Brad Garmon. "We're pleased to welcome Tecnoform to Michigan, and we look forward to partnering with them as they grow and add jobs for Michigan residents."

Governor Whitmer's Historic Parks Funding
Earlier this year, Governor Whitmer signed the bipartisan Building Michigan Together Plan, which includes some of the largest investments in Michigan's infrastructure in state history. The plan invests $450 million in Michigan's state parks to improve state and local parks and trails to enhance tourism and boost the outdoor recreation industry. This includes $250 million for state parks, including the creation of a new state park in the city of Flint, and $200 million for local park systems, including transformative greenway projects in Detroit and Grand Rapids.

Parks generate value for their surrounding area and sustain local small businesses. Statewide, Michigan's outdoor recreation industry contributes billions to our GDP and sustains 126,000 jobs. On average, every $1 invested in land conservation leads to $4 in economic benefit—meaning that the $450 million parks investment in the Building Michigan Together Plan could have an economic impact of $1.8 billion.

Learn more about current state parks and trail resources through the DNR website at Michigan.gov/StateParks and Michigan.gov/DNRTrails.
About Michigan Economic Development Corporation (MEDC)