$50,000 goal to win matching grant through MEDC's Public Spaces Community Places initiative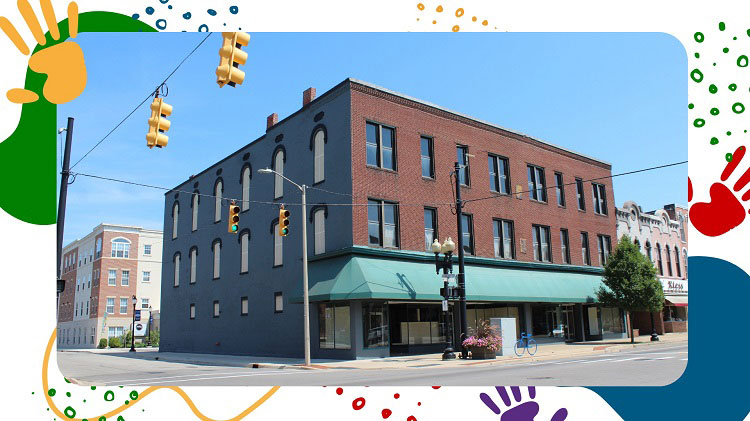 LANSING, Mich. – The Children's Museum of Branch County will be relocated to the iconic, historic Taylor's building at 60 West Chicago Street in downtown Coldwater through the anticipated success of a crowdfunding campaign, the Michigan Economic Development Corporation (MEDC) and city of Coldwater announced today. The campaign is being offered through the Michigan-based crowdfunding platform Patronicity.

If the campaign reaches its crowdfunding goal of $50,000 by October 28, the project will win a matching grant with funds made possible by MEDC's Public Spaces Community Places program. For project details and to donate, please visit: https://www.patronicity.com/project/new_childrens_museum_of_branch_county#!/.

"Revitalizing historical buildings and relocating a community gem back to the downtown creates greater vibrancy and brings renewed attention to community assets," said MEDC Executive Vice President of Economic Development Incentives Michele Wildman. "We are pleased to support and provide resources for this project to do just that, through our Public Spaces Community Places program."

The Coldwater Downtown Development Authority (DDA) is looking to relocate the Children's Museum of Branch County from its current location on Marshall Street back to downtown Coldwater where the museum first began. The DDA is renovating nearly 7,000 square feet of interior space in the historic Taylor's Building, located at 60 West Chicago Street in Downtown Coldwater.

Through this campaign and with the community's support the new museum will be equipped with new bathrooms, a multipurpose room, brand new carpeting and paint, a retail area for children's games and gifts, tempered storefront glass, updated electrical and HVAC systems, roof repairs, and more. A portion of the funds will also be used toward new exhibits and programs.

It will also revitalize a key corner of the downtown, just across from the Tibbits Opera House. The museum is expected to be a place for families of all backgrounds to come for engagement and enrichment. At its new home at 60 W. Chicago Street, the museum will have more space for interactive displays and exciting programs. Bringing families downtown is a step toward the goal of making downtown a family-friendly destination for all residents and guests.

"A newly renovated space built especially for the museum will encourage its growth as a community organization, and will bring greater vibrancy to our downtown as a whole," said Coldwater Mayor Tom Kramer. "We couldn't do it without our partners including the Coldwater City Council, the Downtown Development Authority, donors, supporters, and the PSCP program."

Public Spaces Community Places is a collaborative effort of the MEDC, the Michigan Municipal League, and Patronicity, in which local residents can use crowdfunding to be part of the development of strategic projects in their communities and be backed with a matching grant from MEDC. Communities, nonprofits and other business entities can apply at https://patronicity.com/puremichigan.

"The Michigan Municipal League is a firm believer in building community wealth," said Dan Gilmartin, CEO and Executive Director of the League. "This children's museum will have a lasting, positive impact on the Coldwater community for generations to come, which is what community wealth building is all about."

The Public Spaces Community Places initiative started in 2014 with MEDC providing matched funding of up to $50,000 for community improvement projects throughout Michigan. As of Aug. 31, 2022, MEDC has provided more than $10.5 million in matching grants. Since the launch of the program, 324 projects have been successful in reaching their goal, with $12.2 million raised from 58,024 individual donors. Communities have a 97 percent success rate in achieving their goals and earning our matching funds.


About Michigan Economic Development Corporation (MEDC)