Crowdfunding Campaign Launched for "New Bay Community Theatre" Project in Suttons Bay
Monday, September 19, 2022
$50,000 goal to win matching grant through MEDC's Public Spaces Community Places initiative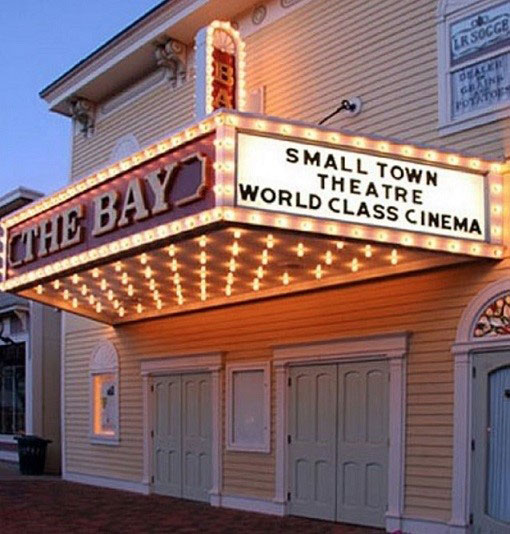 LANSING, Mich. – The historic Bay Theatre in Suttons Bay will be expanded and gain modern amenities through the anticipated success of a crowdfunding campaign announced by the Michigan Economic Development Corporation (MEDC) and Bay Community Theatre today. The campaign is being offered through the Michigan-based crowdfunding platform Patronicity.

If the campaign reaches its crowdfunding goal of $50,000 by October 31, the project will win a matching grant with funds made possible by MEDC's Public Spaces Community Places program. For project details and to donate, please visit: patronicity.com/TheBay.

"Saving a historic theater and installing essential amenities to preserve a legacy, while expanding and improving a beloved space for all to enjoy, is crucial to the vibrancy of communities," said MEDC Executive Vice President of Economic Development Incentives Michele Wildman. "We are pleased to support and provide resources for this project to do just that, through our Public Spaces Community Places program."

The Bay Community Theatre nonprofit has already been able to replace the screen, install new curtains, and upgrade the stage lighting, electrical and other infrastructure through community support and a grant from Rotary Charities. This campaign will allow them to complete the new community theatre space with new seating, repaired and refinished floors, expanded ADA accessibility, and floor lighting for safety.

These new features will not only enhance the moviegoers' experience but also open opportunities for many other live entertainment options and experiences. In addition to making the theatre more accessible to families with $1 movie days for children, we are looking to expand our community programming with the new space. This will include free music events, hosting public speakers for schools and the general public, workshops and storytelling events, hosting the cinema society, comedy performances, holiday entertainment, and more.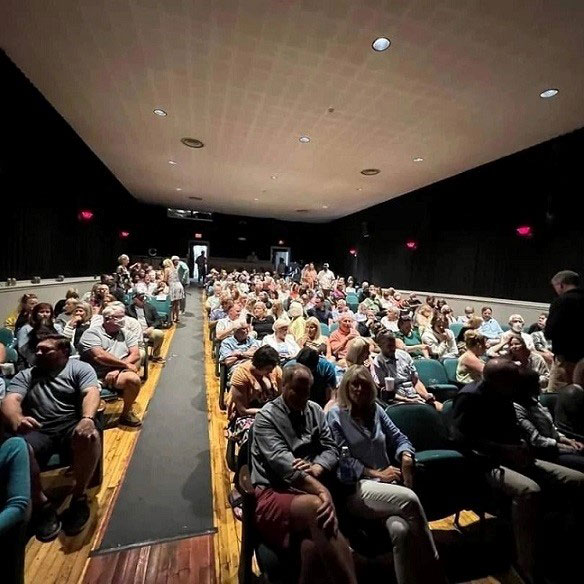 "The MEDC's Public Spaces Community Places Program is enabling a critical and exciting upgrade to our non-profit community theatre. Thanks to the matching grant we will be able to replace our 70-year-old seats and dramatically improve the theatre experience for the thousands of patrons who visit The Bay each year," said Rick Andrews, President of the Bay Community Theatre. "Our old seats are simply not comfortable for a long movie or a live show and our patrons have been hoping we would replace them. The PSCP program is making it happen."

Public Spaces Community Places is a collaborative effort of the MEDC, the Michigan Municipal League, and Patronicity, in which local residents can use crowdfunding to be part of the development of strategic projects in their communities and be backed with a matching grant from MEDC. Communities, nonprofits and other business entities can apply at https://patronicity.com/puremichigan.

"The Michigan Municipal League is a firm believer in building community wealth," said Dan Gilmartin, CEO and Executive Director of the League. "This community theater will enrich the Suttons Bay community and speaks directly to the arts and culture pillar of community wealth building. It will have a positive impact for generations to come, which is what community wealth building is really all about."

The Public Spaces Community Places initiative started in 2014 with MEDC providing matched funding of up to $50,000 for community improvement projects throughout Michigan. As of Aug. 31, 2022, MEDC has provided more than $10.5 million in matching grants. Since the launch of the program, 324 projects have been successful in reaching their goal, with $12.2 million raised from 58,024 individual donors. Communities have a 97 percent success rate in achieving their goals and earning our matching funds.
About Michigan Economic Development Corporation (MEDC)