Crowdfunding Campaign Launched for the "History Education Center at the Battle Creek Regional History Museum"
$50,000 goal to win matching grant through MEDC's Public Spaces Community Places initiative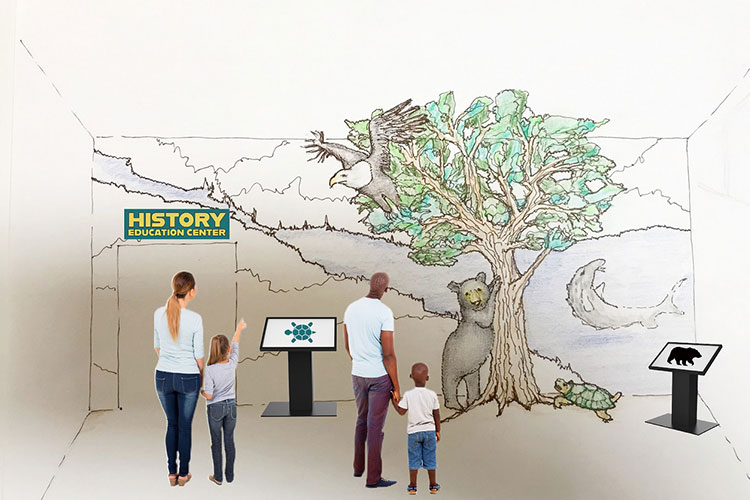 LANSING, Mich. – The Battle Creek Regional History Museum will gain a state-of-the-art History Education Center through the anticipated success of a crowdfunding campaign, the Michigan Economic Development Corporation (MEDC), Encourage BC! a supporting organization of the Battle Creek Community Foundation, and the Battle Creek Regional History Museum (BCRHM) announced today. The campaign is being offered through the Michigan-based crowdfunding platform Patronicity.

If the campaign reaches its crowdfunding goal of $50,000 by October 15, the project will win a matching grant with funds made possible by MEDC's Public Spaces Community Places program. For project details and to donate, please visit: patronicity.com/history.

"This project will instill a sense of pride in the community, inspire lifelong learning, and ensure that generations to come will have interactive access to the region's rich and diverse history," said MEDC Executive Vice President of Economic Development Incentives Michele Wildman. "We are pleased to support and provide resources for this project through our Public Spaces Community Places program."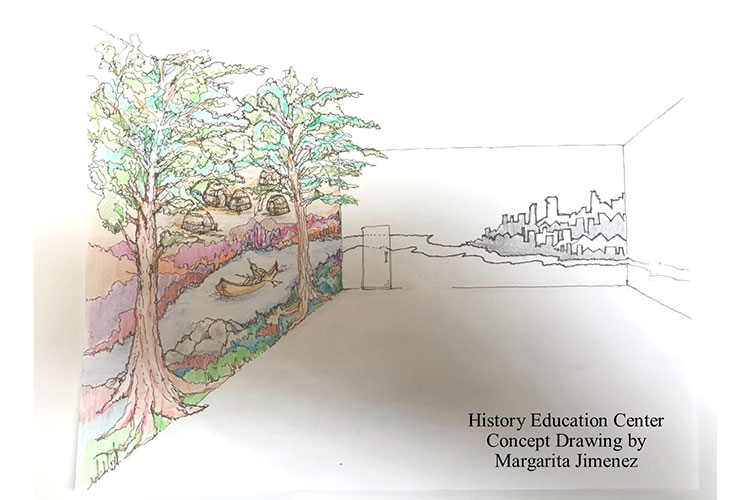 This campaign would create the new History Education Center at the Battle Creek Regional History Museum. This space will be used as a community venue for local historians, authors, museum staff, educators, and reenactors to teach the history of the region to visitors of the museum. It will also be open for public use and communal events outside of scheduled museum events. The education center is part of a larger renovation to the museum including a new gift store and lobby.

There will be a large-scale mural in the center that will represent the Potawatomi tribe who were the indigenous people in the region when the first settlers arrived. It will be in full color, and the other three walls in the room would feature a photographic tour of the history of Battle Creek. It will include black and white photos of historic landmark buildings, events, and places, as well as portraits of people who shaped the community.

"The Public Places Community Places matching grant program has been invaluable in helping us achieve our goals of bringing the History Education Center to our community in Battle Creek," said Doug Sturdivant, president of the Battle Creek Regional History Museum. "We are so very appreciative that this program is available."

Public Spaces Community Places is a collaborative effort of the MEDC, the Michigan Municipal League, and Patronicity, in which local residents can use crowdfunding to be part of the development of strategic projects in their communities and be backed with a matching grant from MEDC. Communities, nonprofits and other business entities can apply at https://patronicity.com/puremichigan.

"The Michigan Municipal League is a strong believer in creating strong, thriving communities through community wealth building in ways that build on existing assets to benefit everyone," said Dan Gilmartin, CEO and Executive Director of the League. "That's exactly what's happening at the Battle Creek Regional History Museum. With the public's support, the addition of the History Education Center will make the museum even better and will enhance the human experience for all for years to come. This is what community wealth building is all about."

The Public Spaces Community Places initiative started in 2014 with MEDC providing matched funding of up to $50,000 for community improvement projects throughout Michigan. As of July 31, 2022, MEDC has provided more than $10.4 million in matching grants. Since the launch of the program, 319 projects have been successful in reaching their goal, with more than $12 million raised from 55,312 individual donors. Communities have a 97 percent success rate in achieving their goals and earning our matching funds.
About Michigan Economic Development Corporation (MEDC)