Crowdfunding campaign launched for "Strikeout Baseball" in Lansing
$50,000 goal to win matching grant through MEDC's Public Spaces Community Places initiative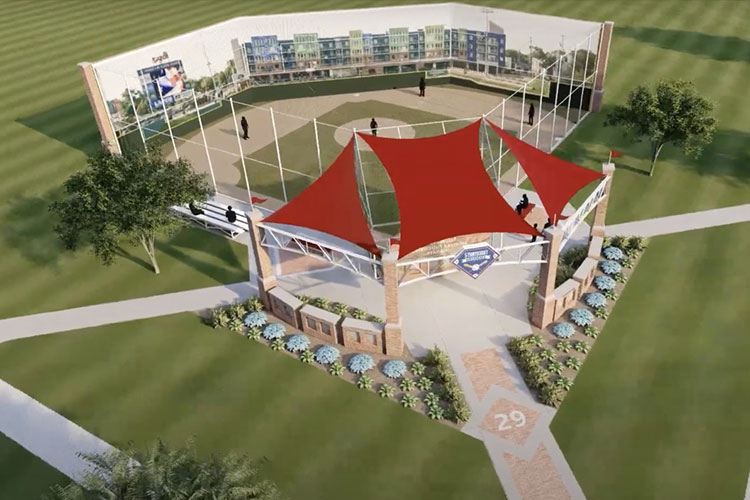 LANSING, Mich. – A unique and special stadium will come to the heart of inner-city Lansing for use by youth for healthy activities to promote team and athletic skills through the anticipated success of a crowdfunding campaign, the Michigan Economic Development Corporation (MEDC) and local nonprofit Strikeout Baseball announced today. The campaign is being offered through the Michigan-based crowdfunding platform Patronicity.

If the campaign reaches its crowdfunding goal of $50,000 by August 31, the project will win a matching grant with funds made possible by MEDC's Public Spaces Community Places program. For project details and to donate, please visit: patronicity.com/strikeout.

"It's exciting to see this level of public programming and youth development that Strikeout Baseball will support in Lansing and offer to Lansing-area players," said MEDC Executive Vice President of Economic Development Incentives Michele Wildman. "We are pleased to support and provide resources for this project through our Public Spaces Community Places program."

The game of baseball is played and loved by many young and old players. There are several skills required and some are developed over years of practice. This smaller facility allows the players to work on the skilled portions of the game like throwing, catching, and batting. With a small stadium that eliminates balls leaving the field, and players chasing wild pitches or foul balls, the speed of play is much quicker. Gathering enough players for a game can be challenging, and this small facility removes that challenge. It is perfect for one-on-one and can play up to five-on-five.

Programming for the field will be supported by MSU Head Coach Jake Boss, Lugnuts General Manager Tyler Parsons, and the Lansing Parks and Recreation Committee. The broad community support for the stadium is a tribute to the resources in the greater Lansing community. Youth baseball clinics will provide skills development and an opportunity for youth to earn equipment for use at the stadium.

"I was so excited to hear that some leaders are building a first of its kind stadium to engage Lansing youth, supercharge interest in baseball and frankly help our kids dream a little," said former Lansing all-star and now Baseball Hall of Fame member John Smoltz.

"This PSCP matching Grant will help our Foundation make these dreams come true and help us build Lansing's very own field of dreams," said Vic Verchereau, director of Strikeout Baseball.

Public Spaces Community Places is a collaborative effort of the MEDC, the Michigan Municipal League, and Patronicity, in which local residents can use crowdfunding to be part of the development of strategic projects in their communities and be backed with a matching grant from MEDC. Communities, nonprofits and other business entities can apply at https://patronicity.com/puremichigan.

"The Michigan Municipal League is a firm believer in using community wealth building to create strong, thriving communities," said Dan Gilmartin, CEO and Executive Director of the League. "This stadium speaks directly to the public health and infrastructure components of community wealth building and will create a positive impact for generations to come. This is what community wealth building is all about."

The Public Spaces Community Places initiative started in 2014 with MEDC providing matched funding of up to $50,000 for community improvement projects throughout Michigan. As of May 31, 2022, MEDC has provided more than $10.1 million in matching grants. Since the launch of the program, 316 projects have been successful in reaching their goal, with $11.8 million raised from 54,355 individual donors. Communities have a 97 percent success rate in achieving their goals and earning our matching funds.
About Michigan Economic Development Corporation (MEDC)