Crowdfunding campaign launched for the 'Marquette Fish Cleaning Station project
$10,000 goal to win matching grant through MEDC's Public Spaces Community Places initiative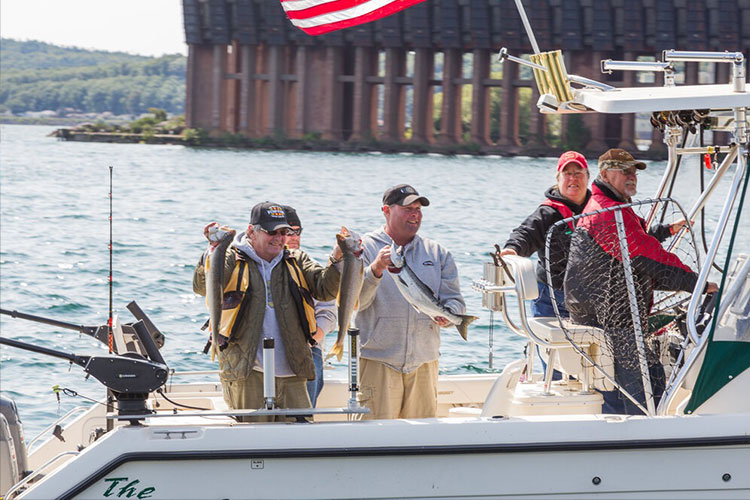 LANSING, Mich. – The Marquette Lower Harbor Fish Cleaning Station will soon be restored with new equipment and updates through the anticipated success of a crowdfunding campaign, the Michigan Economic Development Corporation (MEDC) and the South Shore Fishing Association (SSFA) announced today. The campaign is being offered through the Michigan-based crowdfunding platform Patronicity.

If the campaign reaches its crowdfunding goal of $10,000 by July 16, the project will win a matching grant with funds made possible by MEDC's Public Spaces Community Places program. For project details and to donate, please visit: patronicity.com/fishmqt.

"This restoration of the fish cleaning station will breathe new life into a valuable community asset for residents and visitors to enjoy," said MEDC Senior Vice President of Community Development Michele Wildman. "We are pleased to support and provide resources for this project through our Public Spaces Community Places program."

The Fish Cleaning Station was once an excellent place for anglers to gather with friends and family to celebrate their catch, tell stories and clean their fish. However, this site has since been used beyond its useful lifecycle. Many anglers have experienced the station working inconsistently and needing regular repairs. South Shore Fishing Association has recognized the need to replace the outdated station with a new electrical panel, grinding appliance, stainless steel retractors with brushes and other updated fixtures.

The Marina is home to many resident anglers, charter boat captains, and visitors from all walks of life. This cleaning station is a staple of the economy and supports local businesses in Marquette. This project will restore the gathering of families and friends throughout the community, at a place that has a high demand of anglers and curious visitors alike. Many people visiting the area can stop by and witness the many varieties of fish species, view the collection of birds and waterfowl, and walk through the park. This station draws people from all over the Upper Peninsula as well as visitors across Michigan, Wisconsin, and North America.

"With the power of the MEDC Public Spaces Community Places grant matching, the South Shore Fishing Association (SSFA) will be able to make available the Lower Harbor Fish Cleaning Station for Resident and Tourist Anglers. Our goal is to "Re-Activate" a public space that was widely used but has exceeded its useful life cycle," said Craig Cugini, SSFA member. "The SSFA will be removing and replacing the grinder along with much-needed upgraded enhancements to make it better than it ever was before. Without this effort, the station would not be available, and a very vital resource would be lost to the community. This space will be available to charter boat captains and private anglers of all types for processing fish safely, responsibly and in an environmentally sound manner for years to come. We are grateful to the MEDC for supporting this valuable community project."

Public Spaces Community Places is a collaborative effort of the MEDC, the Michigan Municipal League, and Patronicity, in which local residents can use crowdfunding to be part of the development of strategic projects in their communities and be backed with a matching grant from MEDC. Communities, nonprofits and other business entities can apply at https://patronicity.com/puremichigan.

"The Michigan Municipal League is a firm believer in creating strong and thriving communities through community wealth building," said Dan Gilmartin, CEO and Executive Director of the League. "Restoring this cleaning station is a great example of improving infrastructure to help better the community, which is what community wealth building is all about."

The Public Spaces Community Places initiative started in 2014 with MEDC providing matched funding of up to $50,000 for community improvement projects throughout Michigan. As of April 30, 2022, MEDC has provided more than $9.9 million in matching grants. Since the launch of the program, 310 projects have been successful in reaching their goal, with $11.5 million raised from 52,895 individual donors. Communities have a 97 percent success rate in achieving their goals and earning our matching funds.
About Michigan Economic Development Corporation (MEDC)