Crowdfunding campaign launched for 'Burke Park Universally Accessible Playscape' project in New Baltimore
Monday, February 14, 2022
$50,000 goal to win matching grant through MEDC's Public Spaces Community Places initiative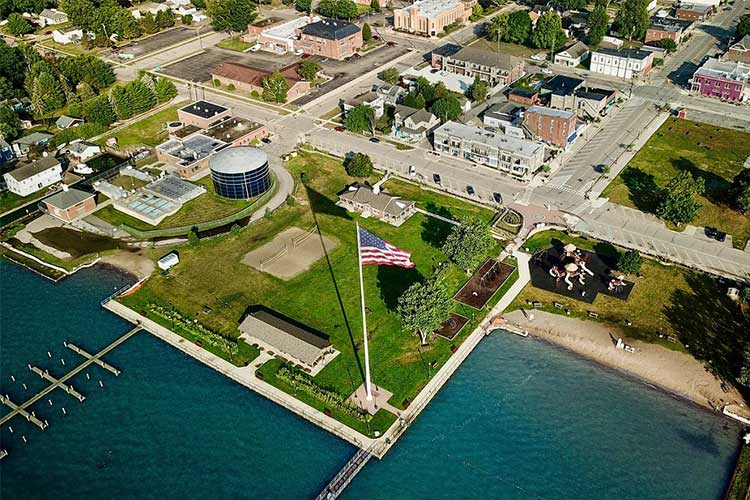 LANSING, Mich. – Downtown New Baltimore will gain a new universally accessible playscape at Walter and Mary Burke Park with the help of a crowdfunding campaign, the Michigan Economic Development Corporation (MEDC) and city of New Baltimore announced today. The campaign is being offered through the Michigan-based crowdfunding platform Patronicity.

If the campaign reaches its crowdfunding goal of $50,000 by April 14, the project will win a matching grant with funds made possible by MEDC's Public Spaces Community Places program. For project details and to donate, please visit: patronicity.com/burke.

"This project will bring a vibrant, universally accessible playspace to Walter and Mary Burke Park, providing an engaging space for residents and visitors of all ages to enjoy," said MEDC Senior Vice President of Community Development Michele Wildman. "We are pleased to support and provide resources for this project through our Public Spaces Community Places program."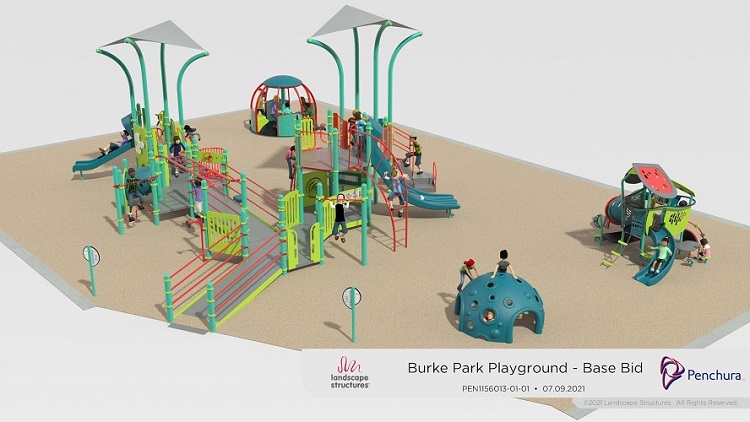 This project is the city's response to one community member speaking up about the needs of their child. When the need for updating Walter and Mary Burke was made clear, the city sought to make the new space universally accessible. This involved working with Penchura, a Michigan-based contractor who leads the effort to design accessible play structures.

A universally accessible playscape uses varying types of play features and ADA accessible surfaces and ramps to allow for children of all abilities to play together. Funding for this project will allow the creation of a new playscape that features poured-in-place rubber surfacing allowing handicap access to the entire play area, an accessible merry-go-round, and a cozy dome. The funding will also complete several other play structures that incorporate a range of sensory, tactile, visual, and auditory play features and ADA accessible paths and seating that surround the play structure.

"I, along with the Parks and Recreation Department and the entire city administration, am elated to add this new universally accessible playscape to our downtown Walter and Mary Burke Park," said Mayor Thomas Semaan. "We are grateful for the opportunity to improve our park amenities and provide outstanding recreational opportunities for all of our residents, especially those not previously served. This is not only great news for New Baltimore but our surrounding communities as well, whose residents will surely be impacted positively by this accessible playscape."

Public Spaces Community Places is a collaborative effort of the MEDC, the Michigan Municipal League, and Patronicity, in which local residents can use crowdfunding to be part of the development of strategic projects in their communities and be backed with a matching grant from MEDC. Communities, nonprofits and other business entities can apply at https://patronicity.com/puremichigan.

"The Michigan Municipal League is a firm believer in building community wealth in ways that build on existing assets to enhance the human experience for everyone," said Dan Gilmartin, the League's CEO and Executive Director. "Improving the Walter and Mary Burke Park by adding this universally accessible playscape does both. With the support of the New Baltimore-area community, this effort will improve the human experience for everyone for years to come. That is what community wealth building is about."

The Public Spaces Community Places initiative started in 2014 with MEDC providing matched funding of up to $50,000 for community improvement projects throughout Michigan. As of Feb. 9, 2022, MEDC has provided more than $9.7 million in matching grants. Since the launch of the program, 300 projects have been successful in reaching their goal, with $11.2 million raised from 51,814 individual donors. Communities have a 97 percent success rate in achieving their goals and earning our matching funds.
About Michigan Economic Development Corporation (MEDC)