Gov. Gretchen Whitmer Announces 40 New Jobs as Global Engine Systems Manufacturer Walbro Expands in Cass City
Friday, September 17, 2021
Walbro's $11.4 million investment underscores Michigan's leadership in advanced manufacturing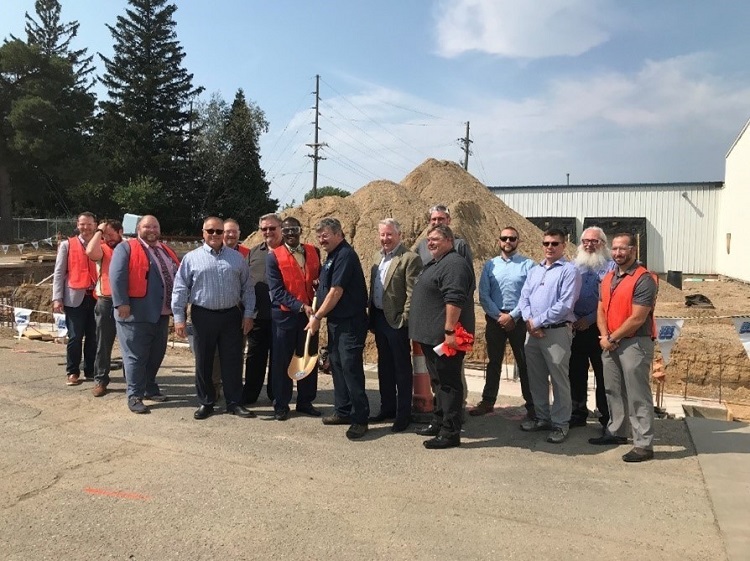 LANSING, Mich. – Governor Gretchen Whitmer joined the Michigan Economic Development Corporation (MEDC) today to announce that Walbro, a global leader in engine management and fuel systems, is expanding in Cass City with support from the Michigan Strategic Fund. The project is expected to result in a total capital investment of $11.4 million and create up to 40 advanced manufacturing jobs with the support of a $400,000 Michigan Business Development Program performance-based grant. Michigan was chosen for the project over competing sites in Indiana, Ohio and Mexico.

"Michigan's business climate and highly skilled manufacturing workforce are creating an environment where businesses like Walbro can thrive, creating good-paying jobs in communities like Cass City," said Governor Whitmer. "This expansion cements Walbro's presence in Tuscola County and adds momentum to our efforts to ensure Michigan's manufacturers lead the way in Industry 4.0 technologies and workforce needs. With the help of companies like Walbro, we can build back our state's economy stronger than ever." 

Walbro, LLC, founded in Michigan in 1950 and headquartered in McLean, Virginia, manufactures carburetors, fuel tanks, fuel systems, ignition systems, fuel pumps, and more for the lawn and garden, recreational and marine, construction, agriculture and outdoor power equipment markets. The company has facilities in the U.S., Japan, Thailand, Mexico, and China, with nearly 2,000 employees including 350 in Michigan, growing that workforce in the state with the expansion of its facility in the village of Cass City.

Quentin Messer, Jr., CEO of the Michigan Economic Development Corporation and President and Chair of the Michigan Strategic Fund, visited Walbro in September to meet with company leaders and local officials and sign the MBDP request.

"Congratulations to the team at Walbro on your tremendous growth and success. We appreciate this continued vote of confidence in our state and in our workforce, and look forward to working together to grow and add jobs for Michigan residents in the future," Messer said. "We're proud to join our local partners as we send the message that we are working to build a championship economy in the Thumb and throughout Michigan."

Support for Walbro's expansion aligns with MEDC's strategic focus of supporting advanced manufacturing business growth in the state and builds on the state's efforts to position itself as a leader in Industry 4.0. The company will bring 40 new jobs to a geographically disadvantaged area and will also bring the further integration of technology and Industry 4.0 to rural Michigan. Walbro also offers benefits to its employees including full health care and tuition reimbursement and works closely with Michigan Works to reach local talent in the area.

"It was a great opportunity to meet the new MEDC CEO and his staff at the county and state levels, but more importantly describe the Walbro vision as we transition from petroleum-based fuel to a hydrogen future," said Walbro Executive Vice President and President of Fuel Systems Business Mike Coyle.

The village of Cass City has approved a 50-percent property tax abatement in support of the project.

Those interested in joining Walbro can send their cover letter and resume to careers@walbro.com.

"With these new jobs being created and existing jobs being retained, Walbro will continue its future performance as the largest manufacturing employer in the Thumb," said Tuscola County Economic Development Corporation Executive Director Stephen Erickson. "This expansion project is great news for Cass City, Tuscola County and the entire Thumb area of Michigan. The Tuscola County EDC wants to thank all of the parties involved in the expansion – including the village of Cass City, MEDC, GST Michigan Works and DTE Energy."

Learn more about Michigan's Industry 4.0 readiness efforts at www.michiganbusiness.org/industry4-0.
About Michigan Economic Development Corporation (MEDC)