This Just In: Michigan Underscores Mobility and Electrification Leadership with Launch of "The Future Of" Podcast
Thursday, September 9, 2021
New podcast discusses the future of mobility, how Michigan is leading the way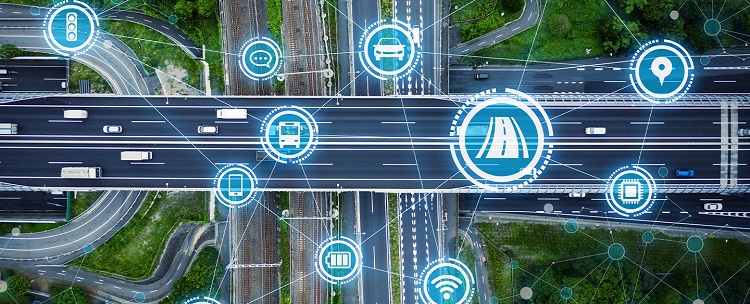 The Michigan Economic Development Corporation (MEDC), in partnership with the Office of Future Mobility and Electrification (OFME) today announced the launch of a new four-episode podcast, "The Future Of" hosted by Trevor Pawl, Chief Mobility Officer for the State of Michigan. "The Future Of" focuses on how the future of mobility will impact communities, small businesses, and other aspects of daily life, and how the state of Michigan is leading efforts to help shape it.
Each episode will feature industry experts offering unique and insightful perspectives on topics ranging from the future of commuting, electric and autonomous vehicles, how airports will adapt in the changing environment and what our main streets will look like in the future. Episodes will air on Cumulus Media channels throughout the state as well as thegreatvoice.com.
"We are excited to provide a platform that shines the spotlight on how Michigan is the global epicenter of this revolution in transportation," said Trevor Pawl, Chief Mobility Officer for the State of Michigan. "Having these conversations with industry experts, we can get both instate and outstate perspectives on Michigan's leadership and where we are going to lead the industry as a whole."
In the first episode, Trevor is joined by David Zipper, a Visiting Fellow at the Harvard Kennedy School's Taubman Center for State and Local Government, for a discussion on the future of commuting. To learn more and listen to "The Future Of: Commuting" episode visit thegreatvoice.com/Shows/the-future-of.
"The Future Of" marks the second podcast launched this year by the MEDC. "The Michigan Opportunity" is an economic development podcast featuring candid conversations with business leaders on what makes Michigan a leading state to live, work, and play. You'll hear firsthand accounts from leaders and innovators about how the state is driving job growth and business investment, supporting a thriving entrepreneurial ecosystem, building vibrant communities and helping to attract and retain one of the most diverse and significant workforces in the nation.
This week's episode features Vicki Selva, Executive Director of the Michigan Defense Center, part of the MEDC, talking with host Ed Clemente about Michigan's rich historic relationships with the U.S. Defense Department in some of the state's core industries including manufacturing, mobility, aerospace and others.
To listen to this episode of "The Michigan Opportunity," as well as other episodes with guests including Ray Lozano, Executive Director of Mexicantown CDC, Mary Kramer of Crain's Detroit Business, Glenn Stevens, Executive Director of MICHAuto, September Hargrove, Vice President & Detroit Program Officer at JPMorgan Chase & Co. and Deidra Mitchell, President & CEO of Waséyabek Development Company, LLC, Nottawaseppi Huron Band of the Potawatomi, visit michiganbusiness.org/podcast or search for it on your favorite podcast platform.
To learn more about how Michigan is leading in transportation mobility and electrification visit michiganbusiness.org/mobility.
About Michigan Economic Development Corporation (MEDC)