• Economic development podcast features candid conversations with business leaders across Michigan • Podcast surpasses 1,000 downloads with release of 18th episode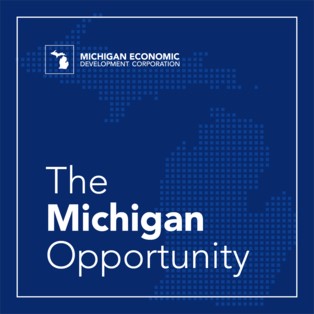 Today marks the release of the 18th episode of The Michigan Opportunity, a podcast produced by the Michigan Economic Development Corporation that features Michigan business leaders and innovators from around the state.
In this week's episode, host and MEDC Senior Advisor for Trends and Development Ed Clemente is joined by Daniel Garrison, senior managing director of Accenture's Detroit Innovation Hub, for a lively conversation on the future and opportunities for Michigan, touching on topics from quantum computing to digitization. Garrison also explains how Accenture's Detroit Design Hub is designed to help clients grow, compete and transform in the digital economy through strategic consulting. The transcript of the full conversation is also available here.
Launched in April and now surpassing 1,000 downloads, The Michigan Opportunity podcast highlights Michigan's economic trends and momentums through conversations with a broad list of innovators, industry leaders and subject matter experts. Listeners hear firsthand how the state is driving job growth and business investment, supporting a thriving entrepreneurial ecosystem, building vibrant communities, and helping to attract and retain one of the most diverse, talented workforces in the nation.
"It has been an interesting journey, and a humbling experience, to interview all the variety of Michigan economic development leaders from all corners of the state," Clemente said. "The podcast demonstrates how everyone is moving the economic needle to make Michigan a great place to live, work and play."
Other episodes have covered a variety of topics and trends that are relevant to Michigan's economy, including mobility and automotive manufacturing, advanced manufacturing, agribusiness, professional and corporate services, tourism, logistics, among many others.
Visit www.michiganbusiness.org/podcast to listen to available episodes of The Michigan Opportunity, and subscribe to receive future episodes on Apple Podcast, Spotify, Google Podcasts, or anywhere you listen to your favorite podcasts.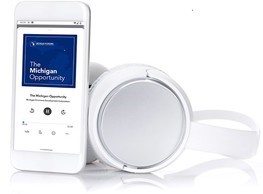 The Michigan Opportunity serves as a forward-thinking voice for Michigan as a conduit to global trends and applications to the new global economy. Through dynamic discussion, The Michigan Opportunity markets the state and promotes Michigan as a world-class business location.
With its robust R&D talent base, logistical advantages, low cost of living, and overall quality of life, Michigan is one of the preeminent locations for companies to grow or relocate their business. To learn more, visit michiganbusiness.org/why-michigan.
About Michigan Economic Development Corporation (MEDC)