Gov. Gretchen Whitmer announces Piramal Pharma Solutions expanding in SE Michigan, creating 31 high-wage jobs
• Full-service contract development and manufacturing organization will add 31 new jobs and invest $35 million in Riverview with support from the Michigan Strategic Fund • Project solidifies company's presence in state, further strengthens Michigan's life sciences and healthcare industry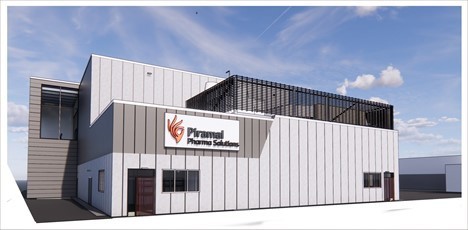 LANSING, Mich. – Gov. Gretchen Whitmer joined the Michigan Economic Development Corporation today to announce that contract development and manufacturing organization (CDMO) Piramal Pharma Solutions (PPS) plans to expand in Riverview with support from the Michigan Strategic Fund, signaling continued economic recovery and the growth of the life sciences and healthcare industry in Michigan.

The project is expected to generate a total private investment of $35 million and create 31 high-wage jobs, resulting in a $200,000 Jobs Ready Michigan performance-based grant. Michigan was chosen for the project over another of the company's sites in Europe.

"Piramal Pharma Solutions' decision to expand in Southeast Michigan will create good-paying jobs for our talented workforce," said Governor Gretchen Whitmer. "Their expansion underscores the strength of Michigan's business climate and continued leadership in manufacturing across industry sectors. This is great news for workers and their families as we continue our economic jumpstart and put Michigan back to work. With the help of companies like PPS, we can put Michigan first and build back our state's economy stronger than ever before."

Piramal Pharma Solutions partners with and provides support to pharmaceutical companies as they seek FDA approval for new drug applications. The Riverview site, originally established as Ash Stevens in 1962, specializes in the development and manufacture of high-potency active pharmaceutical ingredients (HPAPIs), with an emphasis on oncology applications. It's a key site in the company's integrated offering, which combines services across a global network of sites to offer speed and simplicity to companies innovating new medicines for patients. Ash Stevens was acquired by Piramal Pharma Solutions in 2016, which has led to a significant increase in revenue and number of employees.

"The Riverview, Michigan site is an extremely important part of our global network, since it produces the active ingredients used in a number of developmental and commercial pharmaceutical treatments," said Piramal Pharma Solutions Chief Executive Officer Peter DeYoung. "This expansion enables us to better serve our current customers and meet additional market demand for drug substances, including HPAPIs, furthering our efforts to reduce the burden of disease on patients around the world."

In response to the increasing need for high potency APIs and the corresponding growth at the Riverview site, PPS plans to establish a new facility on an adjacent property that will house manufacturing, warehousing and laboratory operations. With the help of the Jobs Ready Michigan performance-based grant, PPS will be able to offer above-market salaries to attract and retain the talent it needs.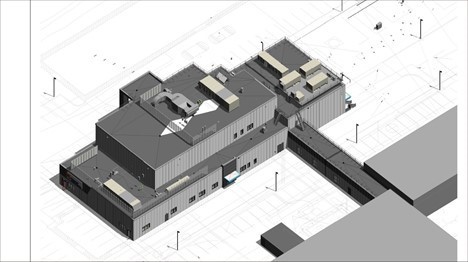 "Michigan is grateful for Piramal Pharma Solutions' continued vote of confidence in our state and in our workforce. The message is clear: Michigan's economy is recovering, and we will continue to work building a championship economy here in the state," said Quentin Messer, Jr., CEO of the Michigan Economic Development Corporation and President and Chair of the Michigan Strategic Fund. "We appreciate the efforts of our local partners in Wayne County to support this project and will work with PPS over the coming months and years as it continues to grow and add jobs for Michigan residents."

The Jobs Ready Michigan Program is designed to provide grants for business expansion and location projects that lead to job creation and investments in Michigan that have a demonstrated training need, particularly in pursuing new opportunities for high-tech, high-demand, and high-wage jobs.

The project further strengthens Michigan's life sciences and healthcare industry and will bring high-wage, high-skill jobs to area residents, including positions such as chemists, quality assurance specialists, and R&D scientists.

"The growth of the Piramal Pharma Solutions site in Riverview is representative of Wayne County's versatility in expanding industries," said Wayne County Executive Warren Evans. "We look forward to supporting their expansion, which will bring 31 new jobs and a capital investment of up to $35 million to the city of Riverview and Wayne County."

For information on careers with Piramal Pharma Solutions, visit https://www.piramalpharmasolutions.com/careers.
About Piramal Pharma Solutions:
Piramal Pharma Solutions (PPS) is a Contract Development and Manufacturing Organization (CDMO) offering end-to-end development and manufacturing solutions across the drug life cycle. We serve our customers through a globally integrated network of facilities in North America, Europe, and Asia. This enables us to offer a comprehensive range of services including drug discovery solutions, process & pharmaceutical development services, clinical trial supplies, commercial supply of APIs, and finished dosage forms. We also offer specialized services such as the development and manufacture of highly potent APIs, antibody-drug conjugations, sterile fill/finish, peptide products & services, and potent solid oral drug product. Our track record as a trusted service provider with experience across varied technologies makes us a partner of choice for innovator and generic companies worldwide.
For more information please visit: www.piramalpharmasolutions.com
About Michigan Economic Development Corporation (MEDC)