Governor attends groundbreaking for $64.5 million investment in Walker
LANSING, Mich. – Governor Gretchen Whitmer today joined a group of business, state, and local officials to celebrate the groundbreaking of Speedrack Products Group's new manufacturing facility in Walker, thanking the storage systems provider for their continued investment in Michigan that will create 164 new jobs.
The project is expected to generate a total private investment of $64.5 million, and Michigan was chosen over a competing site in Indiana with the support of an $820,000 Michigan Business Development Program performance-based grant from the Michigan Strategic Fund.
"Speedrack Products' investment in Walker will create important jobs in our manufacturing sector and help us continue our economic jumpstart to put Michigan back to work," said Governor Whitmer. "This new facility strengthens Speedrack's presence in West Michigan and further underscores the importance of our state's talented manufacturing workforce. With the help of companies like Speedrack, we can build back our state's economy stronger than ever before."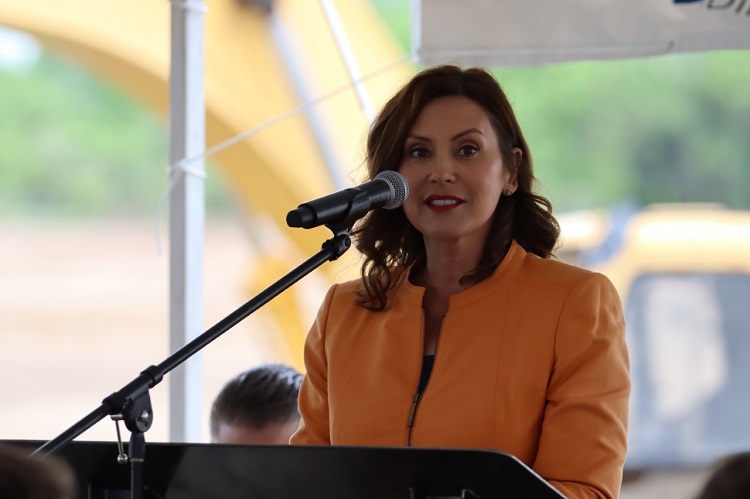 Whitmer made her remarks today at the groundbreaking ceremony of the company's new manufacturing facility in Walker, announcing the $820,000 Michigan Business Development Program performance-based grant from the Michigan Strategic Fund at the event.
Speedrack Products Group Ltd. has been a leading provider of pallet racking and storage systems for more than 50 years. The company established its first headquarters in Sparta in 1989 and today employs 278 people between its Sparta and Quincy (Branch County) locations. Speedrack handles all aspects of material handling in-house with engineering design for its warehouse facilities, distribution centers, and all other material handling systems.
Speedrack has experienced significant growth due to the growth of e-commerce and system-based designs and plans to double production by 2023 to meet growing customer demands. The company is establishing this new facility in the city of Walker where it will roll-form, weld, and powder-coat paint fabricated pallet rack and system type modules. The facility will utilize automated systems wherever feasible.
"Our customers, particularly those in the e-commerce industry, have seen a significant increase in sales over the last several years, and so Speedrack has invested and grown in order to support that growth," explains Speedrack President, Eric Quist. "We recognized that if we were going to continue to meet this new demand, we needed to expand our manufacturing footprint. Thanks to the support provided by The Right Place with their partners at the Michigan Economic Development Corporation, we were able to focus our growth here in West Michigan, for which we are thrilled. Finally, none of this would be possible without the owners of Speedrack Ron and Dawn Ducharme who reinvest 100% of the profits back into the company."
The project aligns with MEDC's strategic goals of supporting growth in the focus industry of manufacturing. In addition, Speedrack has a strong focus on apprenticeships, growing skilled trades skill sets and better career pathways. The company places an emphasis on sourcing talent locally by building relationships with high schools in the area to encourage manufacturing as a lifetime career possibility.
"Michigan is grateful for the Speedrack team's continued vote of confidence in Michiganders. We are proud to send the message that Michigan's economy is recovering and we are going to keep this momentum going. Michigan is a place where businesses, communities and people can take risks, succeed and grow," said Quentin Messer, Jr., incoming CEO of the Michigan Economic Development Corporation and President and Chair of the Michigan Strategic Fund. "We appreciate the efforts of The Right Place and local partners in Walker to support this project and will work with Speedrack as it continues to grow and add jobs for Michigan residents."
The city of Walker has offered a 50-percent property tax abatement in support of the project and The Right Place is supporting the project through marketing and recruitment efforts. Individuals interested in careers with Speedrack should visit https://apply.speedrack.site/.
"We are very excited to welcome Speedrack and their employees to Walker," said Gary Carey, Jr., Mayor of Walker. "Their decades of successful experience providing customized solutions to their customers' needs and challenges align with how the City of Walker works with its businesses and residents. Speedrack will be a welcome addition to a thriving and rapidly growing industrial area in our city."
"This is a considerable win for the Greater Grand Rapids region, and another nod to the health and strength of our business environment," said President & CEO of The Right Place, Randy Thelen, "Our regional economy has strong roots in manufacturing, and Speedrack's decision to expand its presence in our region is a testament to the resilience and continued prosperity within this industry."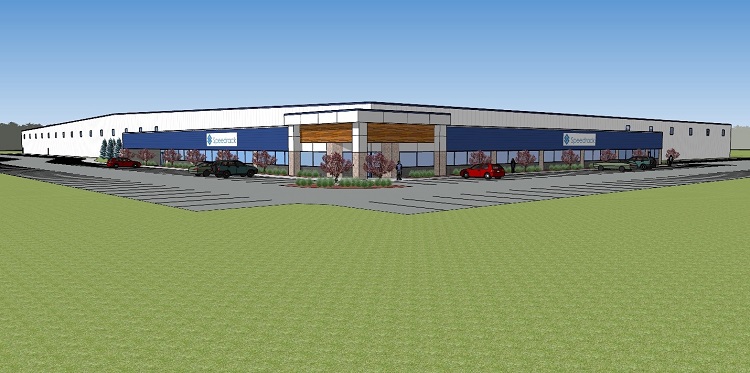 About Michigan Economic Development Corporation (MEDC)