Automation technology leader Mission Design and Automation creating 100 new jobs in Holland
Expansion will generate $5.3 million in private investment in West Michigan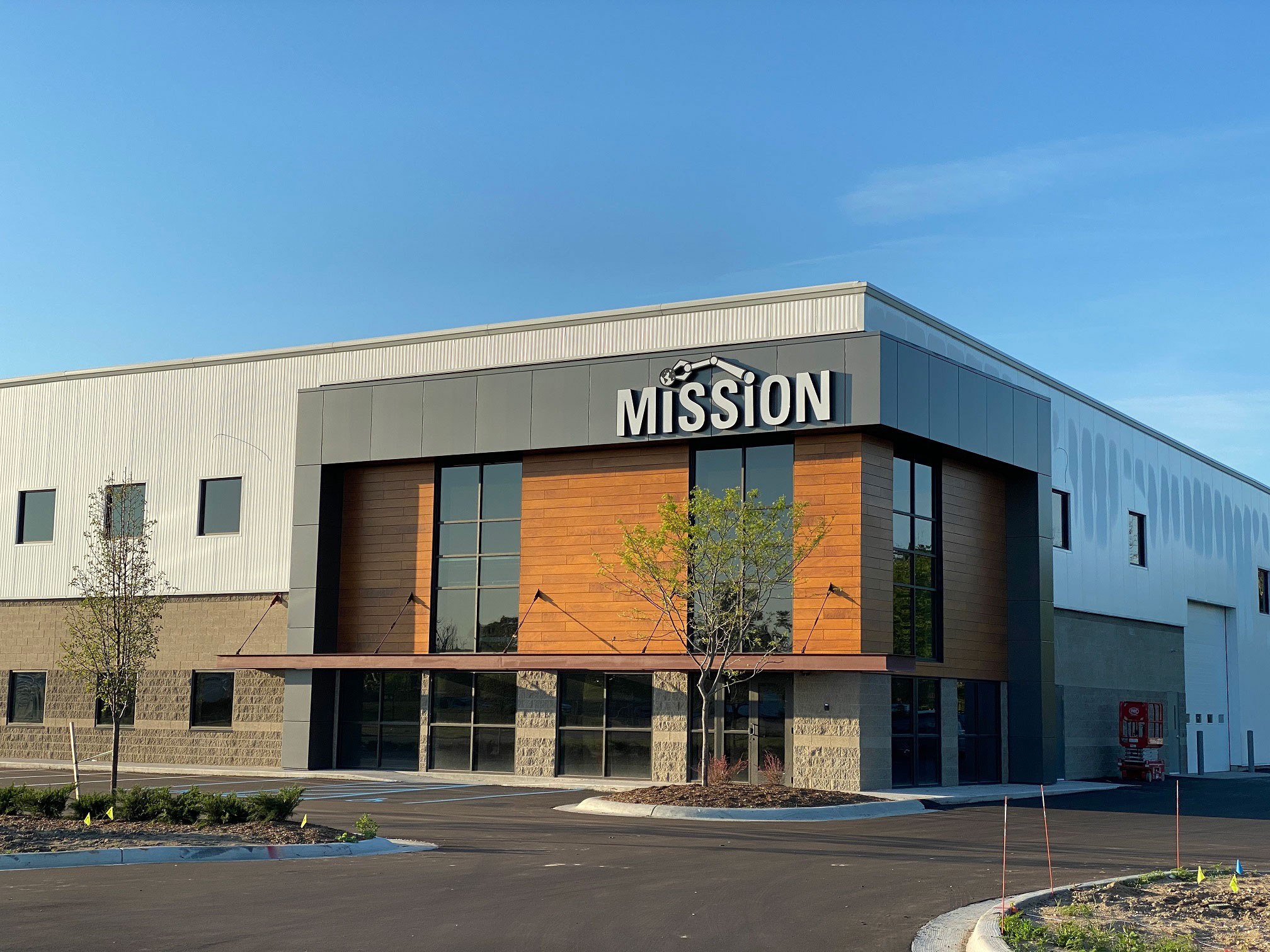 LANSING, Mich. – Governor Gretchen Whitmer joined the Michigan Economic Development Corporation (MEDC) to announce that Mission Design and Automation, a leading provider of automation solutions, is expanding in Holland Charter Township with support from the Michigan Strategic Fund.
The project is expected to generate a total private investment of $5.3 million and create 109 well-paying new jobs over a two-year period. Michigan was chosen for the expansion over a competing site in South Carolina.
"Mission Design's investment in Holland will create good-paying jobs and help us continue our economic recovery as we emerge from the pandemic," said Governor Whitmer. "This expansion in Holland cements Mission Design's presence in West Michigan and adds momentum to our efforts to ensure Michigan's incredible manufacturers lead the way in Industry 4.0 technologies and workforce needs. Our future is bright, and thanks to companies like Mission Design, I know we can build back our state's economy stronger than ever before."
Mission Design and Automation, LLC, founded in 2004, is a leader in automation technology for a diverse mix of industries. The company designs, builds, and integrates custom intelligent automation solutions for a variety of industries including food and beverage, medical device, transportation and automotive, consumer goods and more.
Mission has experienced significant growth and plans to establish a new facility near its current operations located on Black River Court in Holland Charter Township, where it will house new large-scale automation projects and include space for offices and meeting rooms. As a result of the expansion and job creation, the company has been awarded a $400,000 Jobs Ready Michigan Program performance-based grant.
"Bringing work to West Michigan allows us to continue to support the community through partnerships with local universities and high schools through co-op and apprenticeship programs," said Mission Director of Business Development Ryan Lillibridge. "It also means more high-tech employment opportunities for our community. Our customers are the reason we are successful, and this facility with its dedicated space for R&D and larger machine capacity will allow us to improve manufacturing processes for our customers and provide the collaborative spaces required to develop the solutions they need now and in the future."
Mission invests significantly in training programs and promotes upward mobility within the organization. The company is offering above regional wages with an average pay of more than $30 per hour, and is hiring for various positions, including mechanical engineers, controls engineers, application's engineers, machine builders, and more. Mission also plans to launch an apprenticeship program that will provide its employees opportunities to journeymen certification.
"We are grateful for the partnership with the MEDC, Lakeshore Advantage, West Michigan Works!, and Holland Township who have made this possible, and for what the growth at Mission facilitates for the community, employees, and our customers," said Mission CEO Scot Lindemann.
The project aligns with MEDC's strategic goal of growing advanced manufacturing and technology industries in the state, along with an Industry 4.0 initiative launched at the end of last year to ensure 50% of Michigan's small and mid-sized manufacturers are prepared to adopt Industry 4.0 technologies by 2025.
"Mission Design's continued growth in Michigan reinforces Michigan as the place where manufacturing and technology converge," said MEDC Chief Business Development Officer and Executive Vice President Josh Hundt. "We're pleased to work with Lakeshore Advantage and other local partners to support the growth of Mission Design in Michigan, and look forward to working with them as we continue to work with manufacturers across the state on Industry 4.0 readiness."
Mission is expected to receive approval from Holland Charter Township for a 12-year property tax abatement valued at $575,000. Lakeshore Advantage connected the company with state and local resources, and West Michigan Works! will also be providing $382,220 in jobs training assistance to support the increase in employment Mission will experience due to the expansion. Individuals interested in careers with Mission should visit https://missiondesignauto.com/careers/.
"West Michigan is a hotspot for Industry 4.0. With over 40 percent of our region's GDP coming from manufacturing, the customer base is here and the significant growth local automation solutions providers are experiencing is proof that area manufacturers are adopting smart manufacturing processes," said Lakeshore Advantage President Jennifer Owens. "Jobs of the future, on the cutting edge of manufacturing technology, are available right here at innovative automation companies including Mission Design, and their customers who implement these tech solutions. We congratulate Mission Design on their future focus and growth in our region."
Learn more about Michigan's Industry 4.0 readiness efforts at www.michiganbusiness.org/industry4-0.
About Michigan Economic Development Corporation (MEDC)