$50,000 goal to win matching grant through MEDC's Public Spaces Community Places initiative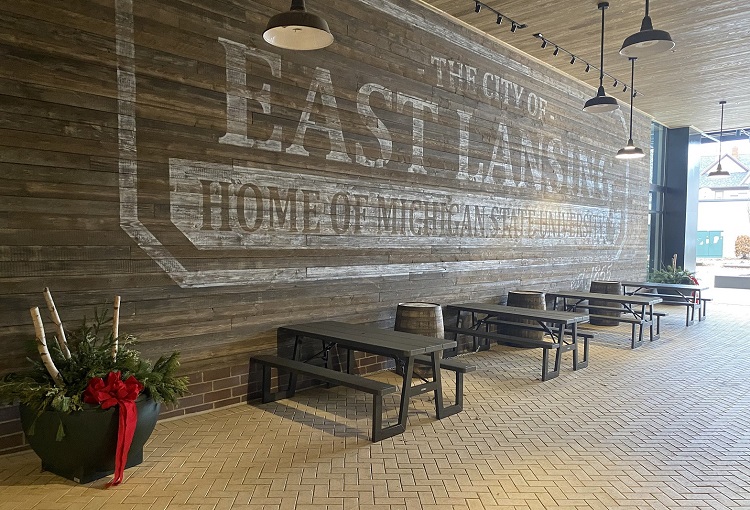 LANSING, Mich. – The city of East Lansing will activate several public spaces in their downtown and provide the community with more opportunities to socialize safely and support local businesses through a new crowdfunding campaign, the Michigan Economic Development Corporation and the city of East Lansing announced today. The campaign is being offered through the Michigan-based crowdfunding platform Patronicity.

If the campaign reaches its crowdfunding goal of $50,000 by February 10, the project will win a matching grant with funds made possible by MEDC's Public Spaces Community Places program. For project details and to donate, please visit: patronicity.com/placeproject.

"Downtown place-based activations have rippling positive impacts beyond economic growth, and now more than ever it's important to keep our downtowns activated and safe," said MEDC Senior Vice President of Community Development Michele Wildman. "We are pleased to provide resources for the Place Project through our Public Spaces Community Places program."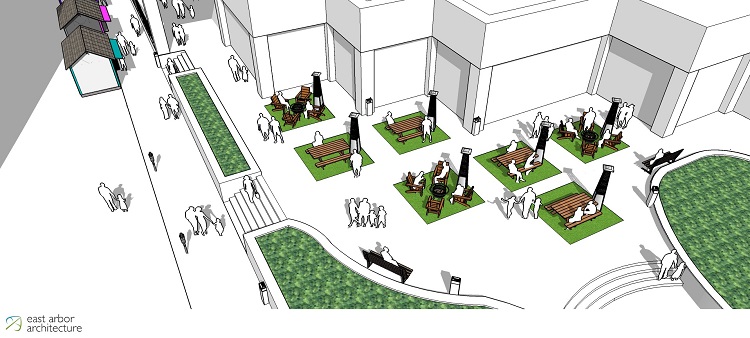 This campaign will activate several permanent and temporary public spaces throughout Downtown East Lansing which have been selected for the Place Project. These activations include new market space, enhanced and increased seating options, light installations, art displays, and a variety of programming led by the city. This project will assist East Lansing business owners, employees, and the community by addressing challenges in a way that reshapes how people live, work, and play in downtown East Lansing for long-term economic, social, and environmental benefits.

The Place Project is a multi-disciplinary and experimental effort that will prioritize public health. By using simple, cost-effective tactical urbanism techniques to reactivate and enhance downtown spaces this project will provide interesting, comfortable places for the community to safely gather and engage in the local economy.

"We're thrilled to be participating in the Public Spaces Community Places program, and we're confident our community will help us raise our goal so we can receive a matching grant from the MEDC," said East Lansing Mayor Aaron Stephens. "Our hope with this project is to create comfortable and interesting spaces in downtown East Lansing that community members can safely visit, while also engaging in the local economy. By giving to this campaign, we can come together as a community to support our local businesses at a time when they need it most."

Public Spaces Community Places is a collaborative effort of the MEDC, the Michigan Municipal League, and Patronicity, in which local residents can use crowdfunding to be part of the development of strategic projects in their communities and be backed with a matching grant from MEDC. Communities, nonprofits and other business entities can apply at https://patronicity.com/puremichigan.

"COVID has certainly taken its toll on our communities in multiple ways," said Dan Gilmartin, CEO and Executive Director of the Michigan Municipal League. "Our economic recovery from the coronavirus will need creative, innovative solutions and the Daytime, Nighttime, Anytime, Place Project in East Lansing is a great example of this. We hope East Lansing supporters assist this project so that it can contribute to the economic recovery and be a source of pride for years to come."

The Public Spaces Community Places initiative started in 2014 with MEDC providing matched funding of up to $50,000 for community improvement projects throughout Michigan. As of Dec. 31, 2020, MEDC has provided more than $8.1 million in matching grants. Since the launch of the program, 259 projects have been successful in reaching their goal, with $9.4 million raised from 46,311 individual donors.
About Michigan Economic Development Corporation (MEDC)