$6,000 goal to win matching grant through MEDC's Public Spaces Community Places initiative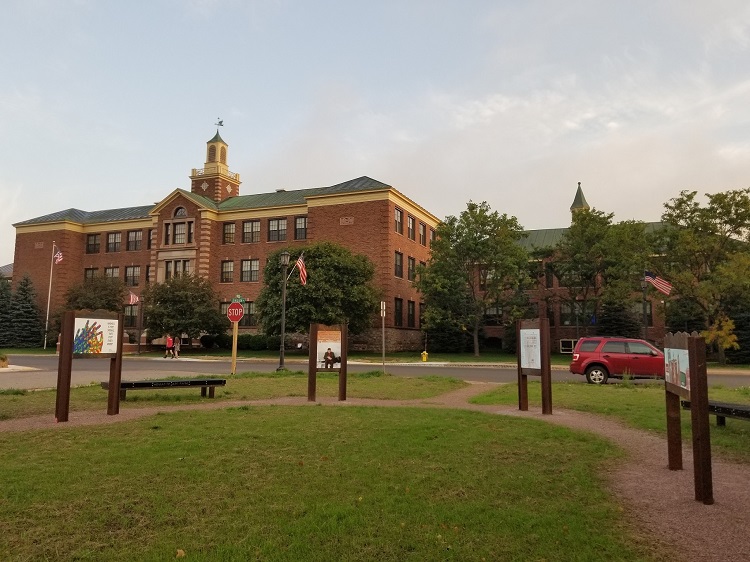 LANSING, Mich. – The transformation of some vacant lots near Ishpeming High School into a vibrant art park and greenspace will soon be complete through a new crowdfunding campaign, the Michigan Economic Development Corporation and the Marquette County Land Bank announced today. The campaign is being offered through the Michigan-based crowdfunding platform Patronicity.

If the campaign reaches its crowdfunding goal of $6,000 by December 15, the project will win a matching grant with funds made possible by MEDC's Public Spaces Community Places program. For project details and to donate, please visit: patronicity.com/hematite.

"Art parks are places for reflection and recognition of local talent and culture," said MEDC Senior Vice President of Community Development Michele Wildman. "The Hematite Art Park in Ishpeming will create that space while also providing an artistic outlet for area students. We are pleased to support and provide resources for this effort through our Public Spaces Community Places program."

A transformation of a public space in Ishpeming has been taking place over the last two years, with the funding and support of the Marquette County Land Bank Authority, the Community Foundation of Marquette, Ishpeming High School, the city of Ishpeming and the Central Upper Peninsula Planning and Development Region. What once held blighted structures and empty lots is now a space to display student artwork and highlight the rich cultural history of Ishpeming, while safely gathering in an outdoor space.

This fall, Ishpeming High School Advanced Construction students are creating a gazebo for the Art Park as part of their curriculum. Student artwork is displayed on panels that match the "Iron Ore Heritage Trail" signage, which is just a 10-minute walk from the park, strengthening the sense of community in downtown Ishpeming. This campaign will provide for the completion of the Art Park with benches, more art panels, a trash receptacle and more landscaping.

"The Hematite Art Park serves as a creative space for Ishpeming High School students and the community at large to relax and enjoy the artwork of local students. Matching funds from the Public Spaces Community Places program would allow the park to be completed with the installation of four art panels, two benches, a trash receptacle and signage," said Anne Giroux, Director of the Marquette County Land Bank. "This funding would allow the park to be completed and serve as an outdoor space for all to enjoy."

Public Spaces Community Places is a collaborative effort of the MEDC, the Michigan Municipal League, and Patronicity, in which local residents can use crowdfunding to be part of the development of strategic projects in their communities and be backed with a matching grant from MEDC. Communities, nonprofits and other business entities can apply at https://patronicity.com/puremichigan.

"Creating cultural opportunities in public spaces is key to great placemaking," said Dan Gilmartin, CEO and executive director of the Michigan Municipal League. "Developing Hematite Art Park with the construction and artistic talents of local high school students will give the community a sense of pride and ownership for years to come."

The Public Spaces Community Places initiative started in 2014 with MEDC providing matched funding of up to $50,000 for community improvement projects throughout Michigan. As of Oct. 31, 2020, MEDC has provided nearly $7.9 million in matching grants. Since the launch of the program, 255 projects have been successful in reaching their goal, with $9.2 million raised from 45,392 individual donors.
About Michigan Economic Development Corporation (MEDC)