MSF supports projects in Grand Rapids, Romulus, Traverse City, setting strong foundation for economic opportunity in the coming year
Tuesday, October 27, 2020
• Perrigo establishing North American Corporate Headquarters in Grand Rapids, creating 170 high-wage jobs • Kroger Company constructing new automated fulfillment center in Romulus, creating 270 jobs • Commongrounds Cooperative project in Traverse City will bring much-needed housing, childcare, other amenities to the community • FY21 spending plan and updated guidelines for Community Revitalization Program put MEDC strategic plan into action
LANSING, Mich. – The Michigan Strategic Fund today approved two business expansions and a community revitalization project that will generate a total of $154.7 million in capital investment and bring 457 jobs to Michiganders – actions that will continue to strengthen Michigan's economy and further position the state for future prosperity – the Michigan Economic Development Corporation announced.
"Today's actions will continue to ignite Michigan's economic recovery, and demonstrate our ongoing support for the businesses and community projects that will secure the long-term economic health of our state," said MEDC CEO Mark Burton. "The projects approved today reflect our continued focus on supporting projects and initiatives that uphold our mission of enabling equitable economic prosperity for all Michigan residents."
Business growth actions bring jobs, spur additional economic activity
Perrigo Company plc is a publicly-traded, leading provider of quality, affordable self-care products and over-the-counter (OTC) health and wellness solutions that enhance individual well-being by empowering consumers to proactively prevent or treat conditions that can be self-managed. With more than $5 billion in annual sales expected this year, Perrigo employs more than 4,000 employees at its offices and manufacturing facilities in Allegan and Ottawa counties.
Perrigo plans to establish its North American Corporate Headquarters in Grand Rapids where it will house its U.S.-based executive team, as well as certain senior corporate functional and business unit leaders. The company plans to move into a newly constructed facility at 430 Monroe Ave. NW within Michigan State University's Grand Rapids Innovation Park in the city's Medical Mile district.
The project is expected to generate a total capital investment of $44.7 million and create 170 well-paying jobs, resulting in a $2 million Michigan Business Development Program performance-based grant. Michigan was chosen over competing sites in Southeast Florida and a suburb of Chicago. The city of Grand Rapids has offered to support the project with a property tax abatement valued at $1.5 million and a $140,000 one-year parking incentive for city-owned lots or ramps. Individuals interested in careers with Perrigo should visit https://www.perrigo.com/start-your-career-future-health.
The project aligns with MEDC's strategic focus of supporting a business in the target industries of healthcare and professional and corporate services. In addition, the company offers a clear pathway to upward mobility for its employees, encourages personal and professional development, offers tuition reimbursement and incentives, and is creating professional-level as well as entry-level jobs in a geographically disadvantaged area.
To read Governor Gretchen Whitmer's announcement about Perrigo's North American headquarters in Grand Rapids, visit here.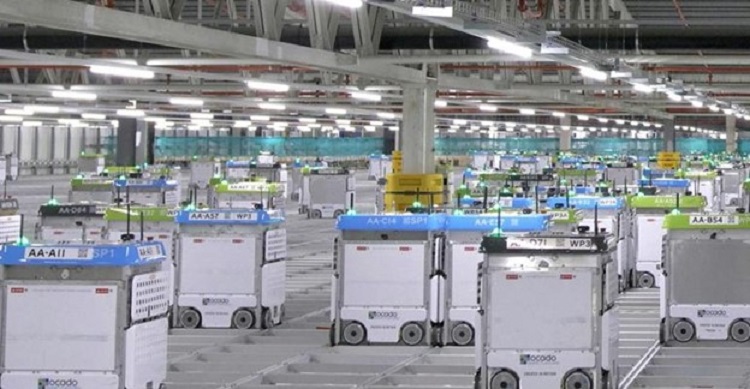 Kroger Fulfillment Network is a subsidiary of the Kroger Co., the world's largest traditional grocer. Kroger Fulfillment Network was founded in 2018 to support Kroger Co.'s long-term e-commerce strategy aimed to leverage strategic partnerships and technology that drive innovation and growth.
Ocado Solutions USA, Inc., a subsidiary of United Kingdom-based Ocado Group PLC, is a strategic partner of Kroger to help create a highly automated fulfillment center in the city of Romulus. Ocado Solutions USA provides a suite of technology solutions for operating online grocery businesses through its proprietary end-to-end software systems and physical fulfilment assets.
Kroger plans to build an automated fulfillment center in Romulus utilizing Ocado's robotics infrastructure to fulfill grocery orders for delivery to customers within a 90-mile radius. When construction is complete, hundreds of robots will move along the hive and pick products that will be delivered to employees who will complete final orders for home delivery. The project is expected to generate a total private investment of $94 million and create 270 jobs, resulting in a $1.6 million Michigan Business Program performance-based grant. Michigan was chosen over a competing site in Toledo.
The Detroit Region Aerotropolis Development Corporation and the city of Detroit have agreed to provide staff or economic assistance in support of the project. Individuals interested in careers with Kroger should visit https://jobs.kroger.com/.
The project will result in a state-of-the-art facility that will allow fresh produce and groceries to be delivered to a significant portion of southeast Michigan's population while creating well-paying pathway jobs that are in line with the regional target wage and include bonus and benefits that would otherwise be unattainable.
Community Revitalization Project Will Create Much-Needed Housing, Bring Vibrancy to Underutilized Space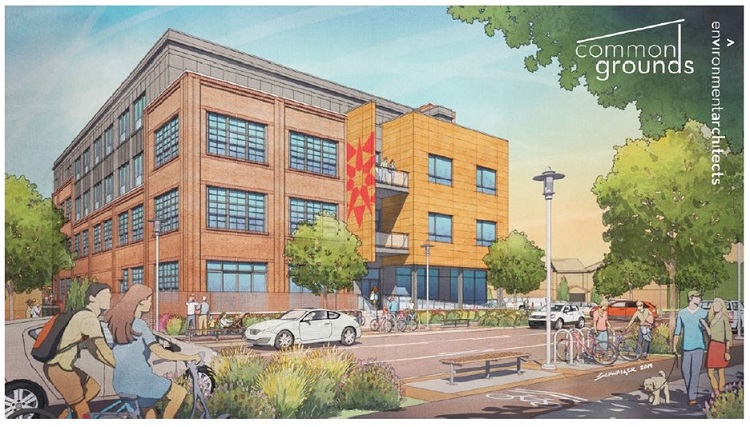 The Michigan Strategic Fund today approved the Commongrounds Cooperative community development project in the 8th Street Corridor on the Boardman River in Traverse City. The project will include the demolition of an existing vacant parking lot and construction of a new four-story mixed-use co-operative building with underground parking that will include space for commercial businesses on the first and second floors as well as 25 residential units on the third and fourth floors. The project also includes low-impact stormwater management practices to protect the adjacent water bodies and provide an attractive common space for the occupants and patrons visiting the site. Current investors include both commercial tenants Higher Grounds Coffee, Pathways Pre-School, Iron Fish Distillery, Common Place Co-working and Crosshatch Community Art as well as over 500 local constituents as general co-op owners.
The project is expected to generate a total capital investment of $15.9 million and create 17 full-time equivalent jobs, resulting in a $1.5 million Michigan Community Revitalization Program performance-based grant. The Grand Traverse Brownfield Redevelopment Authority also received MSF approval of brownfield work plan that includes $440,693 in state tax capture that will assist with the remediation of brownfield conditions at the site.
The Grand Traverse County BRA is supporting the project with a $210,000 grant to the development team as well as approval of the local portion of the brownfield tax capture. The city is certified with MEDC's Redevelopment Ready Communities program.
The project is transforming underutilized property into an attractive, vibrant place that will help attract talent. It is also bringing affordable workforce housing and childcare to the community, includes green infrastructure, and will act as a catalyst for additional private investment and revitalization of the area.
Key administrative actions put MEDC strategic plan into action
The Michigan Strategic Fund also took a number of administrative actions today, including updated program guidelines for the Michigan Community Revitalization program (MCRP) and the 21st Century Job Fund FY21 appropriation spending plan.
The updated guidelines for the flagship MCRP ensure the projects supported reflect an organizational commitment to equity and resiliency, while making the program more accessible and the guidelines more streamlined moving forward.
The Michigan Strategic Fund also approved support for various service providers and initiatives over the coming year as part of our comprehensive in-state business support services, including:
Working with the Michigan Small Business Development Center and others to provide support for companies working with MEDC's International Trade team. This could include costs for legal assistance, intellectual property protection training, export growth research and Search Engine Optimization for international website improvements.
Supporting MEDC's efforts to catalyze entrepreneurship in the state, including technology commercialization from universities through MEDC's Michigan Translational Research and Commercialization program and the Business Accelerator Fund supporting business accelerators in Michigan's statewide SmartZone network.
The Michigan Strategic Fund today also authorized funding for two COVID-19 relief funds as statutorily required under Public Acts 166 and 205 of 2020.
About Michigan Economic Development Corporation (MEDC)