$50,000 goal to win matching grant through MEDC's Public Spaces Community Places initiative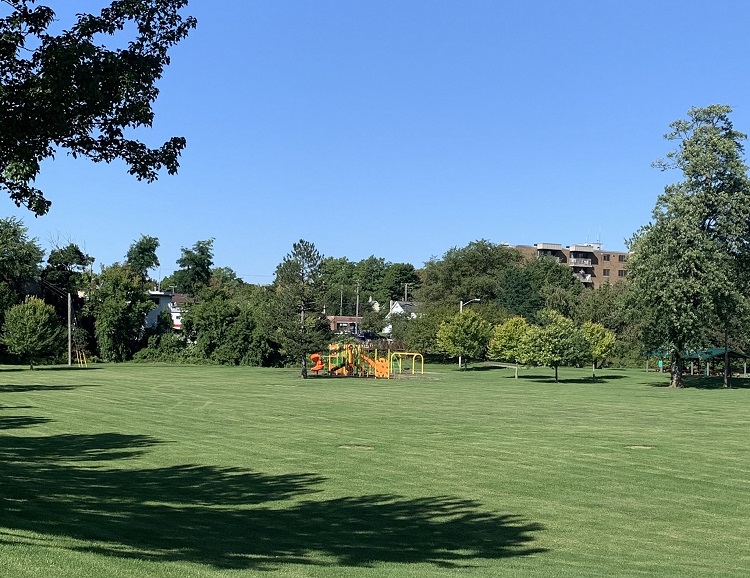 LANSING, Mich. – The city of Lapeer will transform an existing underutilized municipal park into a canine paradise through a new crowdfunding campaign, the Michigan Economic Development Corporation, local nonprofit Friends of Lapeer Dog Park, and city of Lapeer announced today. The campaign is being offered through the Michigan-based crowdfunding platform Patronicity.

If the campaign reaches its crowdfunding goal of $50,000 by November 15, the project will win a matching grant with funds made possible by MEDC's Public Spaces Community Places program. For project details and to donate, please visit: patronicity.com/lapeerdogpark.

"Creating better uses of public spaces within the center of a downtown results in stronger and more vibrant communities," said MEDC Senior Vice President of Community Development Michele Wildman. "This dog park in Lapeer will do just that and we are pleased to support and provide resources for this effort through our Public Spaces Community Places program."

After conducting a community survey, the city of Lapeer identified a strong call for a dog park by its residents. The nearest dog park in the area is 13 miles from Lapeer, so to bring the best space to Lapeer they did some research of best practices and visited other dog parks to identify the features that make a great pooch playground. The city then worked to identify a fitting location for the dog park and settled on the perfect spot, just steps away from the historic downtown area and centrally located in an underutilized space of the municipal park, which already features a playground, pavilion, kayak launch, walking trails, and parking for guests coming from further destinations.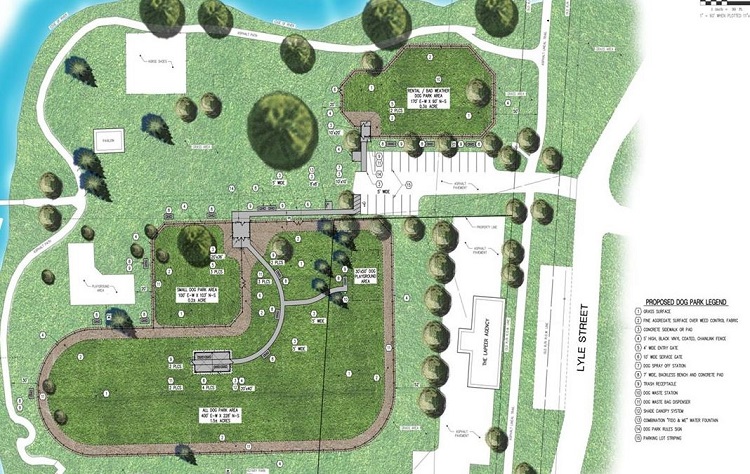 This campaign will allow for the creation and completion of this dog park. When completed, it will feature double-gated entries, two separate fenced areas (one for large dogs and one for small dogs), dual drinking stations for humans and dogs, a spray off station to clean off dogs, several dog waste stations, alternate aggregate surface for high traffic areas (along the fence line), a shade pavilion as an alternate to trees for shade, rubber-coated chain link fencing, and two 9-foot maintenance gates. The City Park Department will maintain the space so that dog lovers will be able to enjoy the park for years to come.

"This is a tremendous program and opportunity for many communities throughout the state. We are extremely fortunate that we are a part of a community that recently used this same program to fund a pocket park in historic downtown Lapeer," said Troy Bostick-Tullius, president of Friends of Lapeer Dog Park. We witnessed first-hand how the program works and the incredible reception it had from our community members. In turn, it helps us ease our nerves as we get prepared to launch our own campaign. If it wasn't for the PSCP program helping us get to our ultimate goal of a Lapeer Dog Park, it would not be a reality anytime soon."

Public Spaces Community Places is a collaborative effort of the MEDC, the Michigan Municipal League, and Patronicity, in which local residents can use crowdfunding to be part of the development of strategic projects in their communities and be backed with a matching grant from MEDC. Communities, nonprofits and other business entities can apply at https://patronicity.com/puremichigan.

"Creating welcoming public spaces is key to great placemaking," said Dan Gilmartin, CEO and executive director of the Michigan Municipal League. "This new dog park will be a great place for residents, visitors, and their pets to socialize and enjoy the great outdoors."
About Michigan Economic Development Corporation (MEDC)