Crowdfunding campaign launched for Burt Lake Trail Phase III
Tuesday, October 13, 2020
$30,000 goal to win matching grant through MEDC's Public Spaces Community Places initiative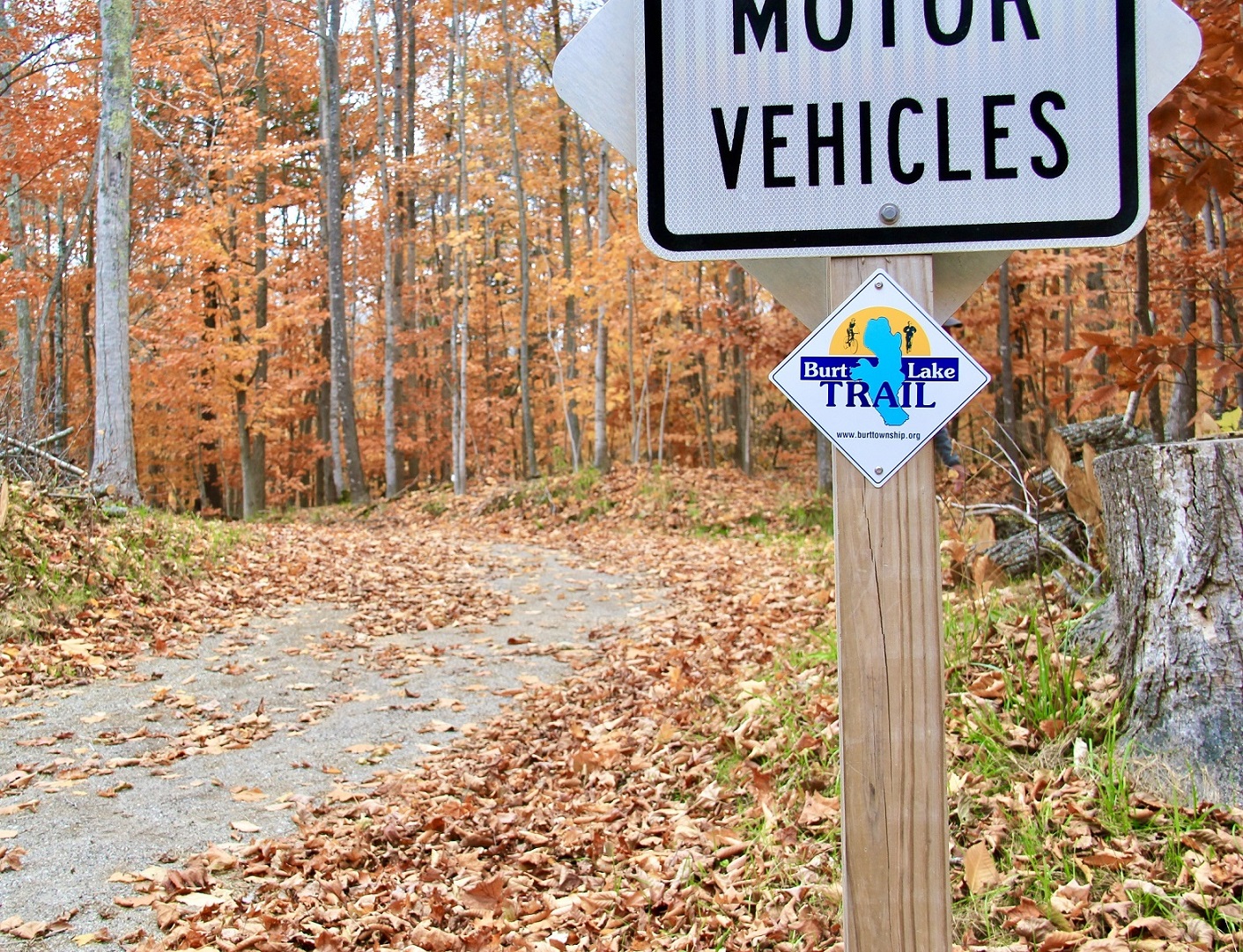 LANSING, Mich. – A vital link between two sections of the Burt Lake Trail System will be completed through a new crowdfunding campaign, the Michigan Economic Development Corporation, Burt Lake Trail Committee, and Top of Michigan Trails Council announced today. The campaign is being offered through the Michigan-based crowdfunding platform Patronicity.

If the campaign reaches its crowdfunding goal of $30,000 by December 11, the project will win a matching grant with funds made possible by MEDC's Public Spaces Community Places program. For project details and to donate, please visit: patronicity.com/burtlaketrail.

"Trailways are incredible natural assets that connect communities and provide true public recreation," said MEDC Senior Vice President of Community Development Michele Wildman. "This connection will further expand an already robust recreational resource, and we are pleased to support and provide resources for this effort through our Public Spaces Community Places program."

The Burt Lake Trail system plays a vital role in providing recreational opportunities such as walking, running, biking, and more in a safe environment. It also connects people and destinations within the Northern Michigan community. The Burt Lake Trail Committee of Burt Township, and Cheboygan County in cooperation with the Top of Michigan Trails Council, are leading this effort. The trail system has continued to grow, expand and improve in recent years, and this growth and expansion is set to continue with Phase III. Phases II and IV of the trail were completed in 2020 and this phase and campaign will provide the vital link between the two completed sections.

"The Top of Michigan Trails Council is excited to partner with MEDC's Public Spaces Community Places Program to raise funds for an important phase of the Burt Lake Trail. The funding made available through this program will provide a critical boost in our fundraising capability in order to link two phases of the trail that were completed in 2020," said Brent Bolin, executive director of the Top of Michigan Trails Council. "Donors will be more likely to be generous when they know their money is going to be doubled by having this important funding of the PSCP program."

Public Spaces Community Places is a collaborative effort of the MEDC, the Michigan Municipal League, and Patronicity, in which local residents can use crowdfunding to be part of the development of strategic projects in their communities and be backed with a matching grant from MEDC. Communities, nonprofits and other business entities can apply at https://patronicity.com/puremichigan.

"Public recreation opportunities are key to great placemaking," said Dan Gilmartin, CEO and executive director of the Michigan Municipal League. "This last section of the Burt Lake Trail will add a valuable recreation resource for residents and visitors alike."

The Public Spaces Community Places initiative started in 2014 with MEDC providing matched funding of up to $50,000 for community improvement projects throughout Michigan. As of Oct. 6, 2020, MEDC has provided more than $7.8 million in matching grants. Since the launch of the program, 252 projects have been successful in reaching their goal, with $9.1 million raised from 45,094 individual donors.
About Michigan Economic Development Corporation (MEDC)