Business expansions bring new investments, signal continued economic recovery in Southeast Michigan
• Two business expansion projects expected to generate total private investment of $28.6 million, create 115 jobs • Longstanding steel solutions provider expanding in Monroe County, creating 65 high-paying jobs • Global leader in software and autonomous solutions expanding in Novi, adding 50 high-wage, high-tech jobs
LANSING, Mich. – Two projects expected to generate a total private investment of $28.6 million and create 115 jobs in Michigan have received support from the Michigan Strategic Fund, the Michigan Economic Development Corporation announced today.

"These projects will have a significant economic impact in these communities while creating high-paying jobs for our residents. We're pleased to work with our local partners and support these investments," said Josh Hundt, Chief Business Development Officer and Executive Vice President at the MEDC. "Today's MSF approvals demonstrate our continued focus on laying a path for economic growth and recovery in Michigan, while continuing to support the businesses and community projects that will secure the long-term economic health of our state."
Heidtman Steel Products, Inc., founded in 1954 and family-owned, is a provider of innovative steel solutions. The company processes, packages, and distributes flat-rolled steel products across the U.S., Canada, and Mexico. Today, the company operates nine direct or joint venture facilities within Indiana, Illinois, Michigan, and Ohio, serving hundreds of customers across a variety of industries including automotive, truck, heavy equipment, agriculture, lawn and garden, tanks, construction, furniture and other steel service centers.

Heidtman is partnering with TNT to purchase a tube mill that will provide an opportunity to serve an existing recreational vehicle customer of TNT's in Indiana. The company plans to expand its facility in the township of Bedford and the city of Monroe, a project that will generate a total private investment of $9.1 million and create 65 high-paying jobs, resulting in a $325,000 Michigan Business Development Program performance-based grant.

The expansion will result in a significant amount of job creation for the rural area of Bedford Township. In addition, the company's location in the city of Monroe is adjacent to a geographically disadvantaged area, providing high-paying jobs to the community. This project not only improves the economic future of the communities it serves, but also supports the growth of regionally important industries that play a vital role in energizing those communities.

"Heidtman Steel has been a part of the Erie, Michigan community for over sixty years. We are excited to team up with a premiere tubing company in TNT. Together we will continue to serve the pipe and tube and flat-rolled steel-consuming industry's the highest quality products available anywhere," said Heidtman President and CEO Tim Berra. "Operating a value-added mill at our most established veteran-run campus, is a natural extension of our business. We are confident this will be a highly successful longstanding operation powered by the outstanding workmanship of Michigan's finest people for many years to come."

Michigan was chosen over a competing site in Indiana. Bedford Township has offered a 50-percent property tax abatement in support of the project. Individuals interested in careers with Heidtman should visit https://www.heidtman.com/careers/apply-now/.

"John Bates and his company Heidtman Steel are an asset to our community. This addition to his company will bring much-needed economic development and jobs to our community," said Bedford Township Supervisor Paul Pirrone. "I appreciate the collaboration and the work from all parties involved. This is excellent news."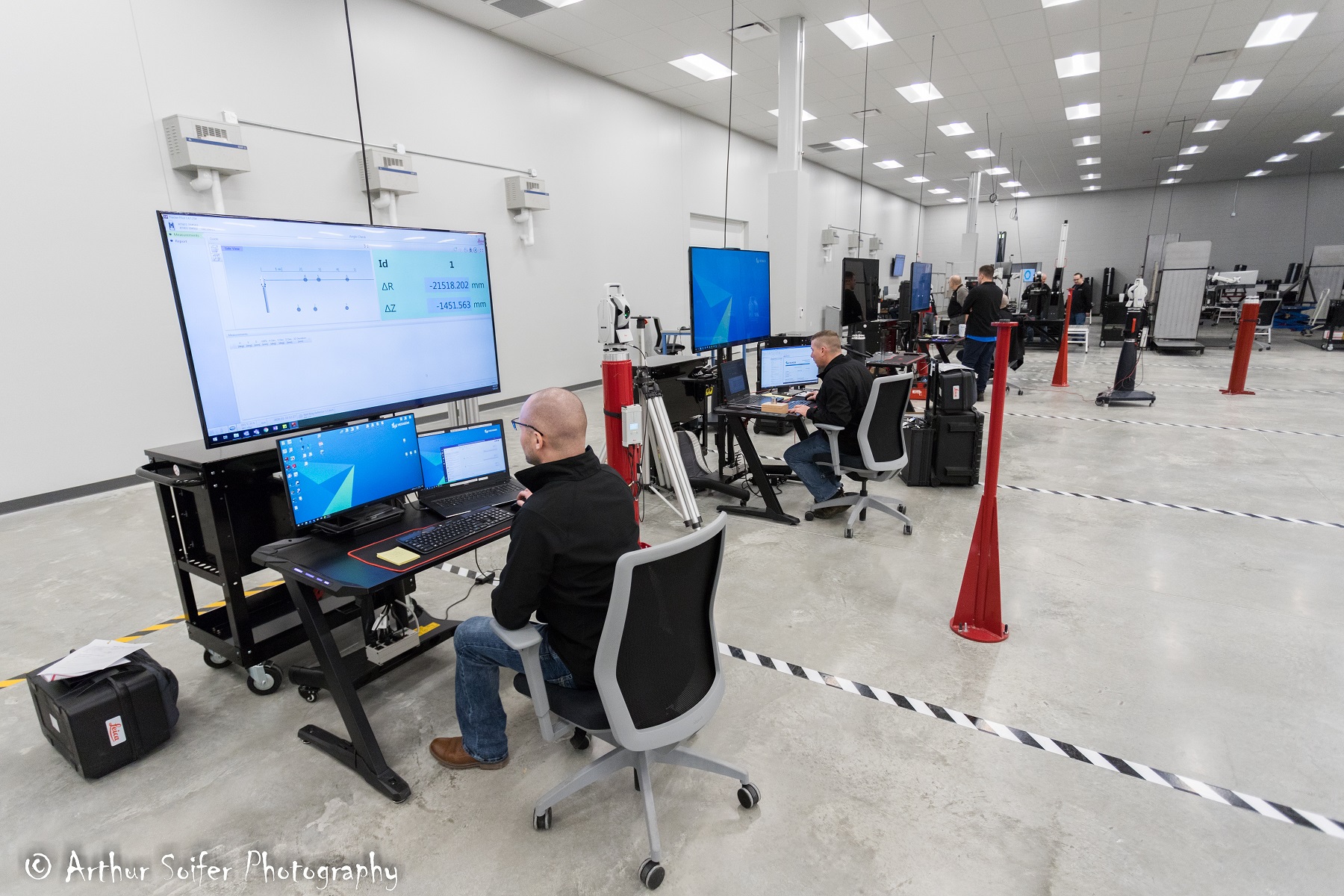 Hexagon's Manufacturing Intelligence division, founded in 1833 as Brown and Sharpe, provides solutions that utilize data from design and engineering, production and metrology to make manufacturing smarter. Headquartered in Stockholm, Sweden, Hexagon has five locations in Michigan, 25 in the U.S., and hundreds across the globe. The company provides digital solutions that create autonomous connected ecosystems, enabling productivity and quality improvements across manufacturing, infrastructure, safety, and mobility applications.

Hexagon has acquired more than 10 companies over the past two years and continues to increase its technology capabilities and product offerings, and plans to establish a new facility in the city of Novi that will house training space and a technology showcase that exemplifies the company's engineering capabilities. The building will house 177 existing employees consolidated from offices in Southfield, Troy, Ann Arbor, Rochester Hills and Wixom, and will also allow room for additional employees. The project is expected to generate a total private investment of $19.5 million and create 50 high-wage, high-tech jobs, resulting in a $250,000 Michigan Business Development Program performance-based grant.

Michigan was chosen over competing sites in multiple locations. The Michigan expansion supports the state's leadership in advanced manufacturing and Industry 4.0 while also creating jobs in an industry that is expected to experience significant growth in the future. The city of Novi has offered to assist the company with recruitment efforts. For information on careers with Hexagon, visit https://hexagon.com/about/careers.

"Oakland County is pleased to have Hexagon expand in Novi and this is another example of why our County leads the nation with Mobility based technology firm," said Oakland County Executive David Coulter. "Hexagon creates digital solutions for mobility firms and our workforce, quality of life and fiber-based infrastructure provides the basic platform for tech firms to grow."

These projects are providing key opportunities to support businesses that serve as a foundation to create high wage growth and regional impact across the state and are part of overall economic recovery efforts that include COVID-19 relief programs as well as long-term economic resiliency in the state.
About Michigan Economic Development Corporation (MEDC)