Expansion of global logistics provider, community revitalization projects to provide economic impact throughout Michigan
Wednesday, December 4, 2019
Projects attract $15.7 million in investment, support creation of 170 jobs • Logistics giant Kuehne + Nagel expanding in Detroit, creating 152 jobs • Community development projects will revitalize neighborhoods in Detroit, Caro and Cadillac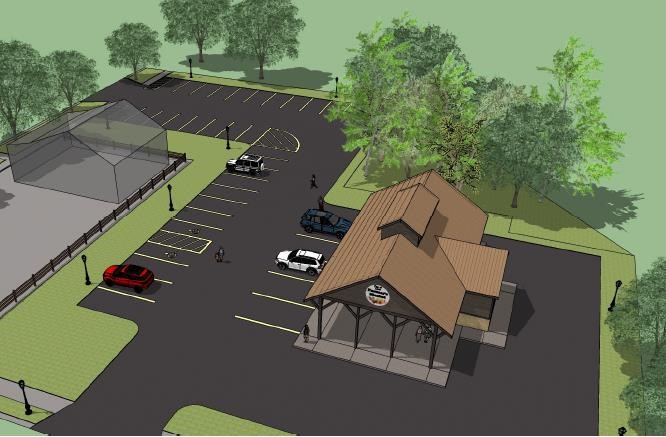 LANSING, Mich. – Projects that will support economic opportunity and vitality in communities of all sizes around the state have gained approval from the Michigan Strategic Fund, the Michigan Economic Development Corporation announced today. In total, the projects are expected to generate more than $15.7 million in total investment and create 170 jobs in Michigan.
"As we work to enable long-term economic opportunity across Michigan, these projects will lead to new business growth, revitalized communities and more high-wage jobs for our residents. These projects emphasize MEDC's continued commitment to empowering all regions of our state, from rural areas to urban cores," said Jeff Mason, CEO of MEDC, the state's chief marketing and business attraction arm that administers programs and performs due diligence on behalf of the MSF. "Projects announced today will have positive economic impacts in communities throughout the state, from Detroit to Cadillac. We are proud to work with our local partners on these projects, who help make Michigan an ideal place to live, work and play."
Kuehne + Nagel, Inc., founded in Germany in 1890, is one of the world's leading logistics providers. Today the company has more than 1,300 offices in more than 100 countries, with more than 70,000 employees. Kuehne + Nagel has world-class capabilities in sea freight, air freight, contract logistics and overland businesses, with a focus on providing IT-based integrated logistics solutions. The company currently has operations in Romulus. Kuehne + Nagel is experiencing significant growth and plans to expand operations in the city of Detroit, where it will provide support services for 44 branch operations around the world. The project is expected to generate a total private investment of $2.9 million and create 152 jobs, resulting in a $750,000 Michigan Business Development Program grant.
Michigan was chosen over competing sites in Georgia and Texas. The city of Detroit plans to assist the company in finding candidates for the newly created positions. Individuals interested in careers with Kuehne + Nagel should visit here.
"Detroit is a growing innovation capital, offering companies like Kuehne + Nagel a unique, competitive advantage in its industry. We have a growing talent pipeline of the country's top technological minds," said Detroit Economic Growth Corporation President and CEO Kevin Johnson. "Today's logistics depends not only on planes and ships, but also on data-driven solutions, which we have in Detroit."

The city of Caro plans to construct a new facility that will create a permanent home for the existing farmers market in the heart of downtown Caro. The project is in a highly visible location and will increase vibrancy, walkability and activity in the downtown. The project is also intended to aid in the development of "cottage industries" (i.e., hobby farmers, crafters) in the region. In addition, the Caro Farmers Market project is intended to be used for community events during all four seasons. The current location of the market is limited by vendor capacity, parking and lack of proper utilities like restrooms. The project includes the acquisition and demolition of four underutilized properties in the city. A metal roof pavilion with concrete floor will be constructed in place of the preexisting sites. The space will be paved, and market areas will be created. The redeveloped site will also include areas for a restroom, food trucks and a community event space.
The project is estimated to cost over $1.1 million and isn't possible without grant assistance, resulting in a $984,625 Community Development Block Grant. The city of Caro plans to contribute $150,975, toward total project costs.
The City of Cadillac Brownfield Redevelopment Authority has received MSF approval of local and school tax capture in the amount of $185,982 to support the Lakeside Ace Hardware project in downtown Cadillac. The project will include the redevelopment of the blighted, vacant, former Hostess Outlet building into an active community space that will house an Ace Hardware store. The project is expected to generate a total capital investment of $1.2 million and create approximately 7.5 full-time equivalent jobs, and will add vibrancy and taxable value to the downtown. The tax capture will be used to alleviate brownfield conditions at the site and prepare it for redevelopment.
655 W Willis Partners, LLC, plans to construct a new, four-story, urban building located in a historic district in Midtown Detroit. The project will result in 1,490 square feet of commercial space on the first floor and 36 residential units. The development team plans to hold nine units affordable at eighty-percent area median income to meet the city's needs for affordable housing. The project will also increase density by activating a vacant parcel into a mixed-use development which will add to Midtown's walkable community given its geographic location of less than a fourth mile from the Q Line Rail. Once completed, the project is expected to result in a total capital investment in the amount of $6.9 million along with the creation of approximately one new job, resulting in a $950,000 Michigan Community Revitalization Program performance-based grant. Local support for the project includes a 15-year Neighborhood Enterprise Zone tax abatement valued at approximately $1.5 million.
Grand Lahser LLC plans to redevelop two adjacent and currently vacant buildings located at 22000 Grand River in the Old Redford neighborhood of Detroit. When completed, the Obama Building project will consist of one mixed-use building with retail space on the first floor and four residential units on the second floor. The project is expected to generate a total capital investment of nearly $3.6 million and create 10 full-time equivalent jobs and will bring new density and economic activity to the neighborhood. MSF today approved a $750,000 Michigan Community Revitalization Program performance-based grant in support of the project. The city of Detroit has approved an Obsolete Property Rehabilitation Act abatement valued at $115,190 and a Strategic Neighborhood Fund grant award of $300,000. The city of Detroit is engaged with MEDC's Redevelopment Ready Communities program.
About Michigan Economic Development Corporation (MEDC)