In partnership with MDOT, MEDC/PlanetM heads to ITS World Congress in Singapore to tout Michigan's mobility ecosystem, business climate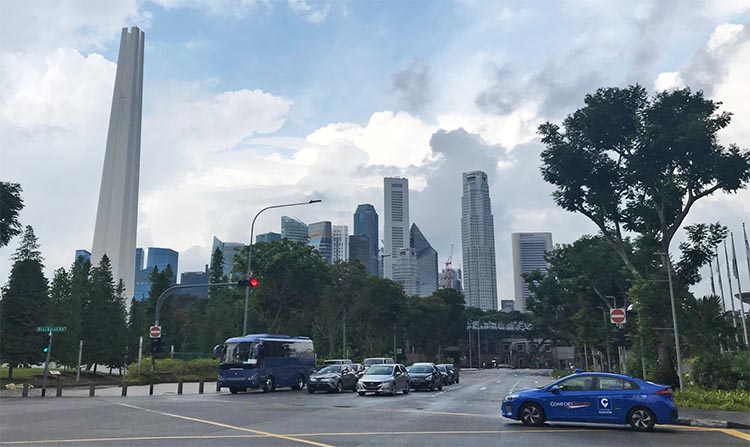 LANSING, Mich.– The Michigan Economic Development Corporation and the Michigan Department of Transportation are leading a Michigan delegation to Singapore this week for Intelligent Transportation Systems (ITS) World Congress 1019 to promote Michigan's automotive sector and leadership position in autonomous vehicle technology.
"Nowhere else on the planet has the capabilities to lead the world into the next generation of mobility efforts like Michigan does," said Jeff Mason, CEO of the Michigan Economic Development Corporation. "With advanced manufacturing, technology and R&D, Michigan is paving the way for future generations through vehicle to vehicle and vehicle to roadway connectivity."
On Wednesday, MEDC is partnering with Zenzic, the U.K. hub organization for self-driving vehicle development, and the U.K. Centre for Connected and Autonomous Vehicles to host an invitation-only symposium. The "Future Mobility International Working Group 3.0" event will bring together more than 70 global leaders from industry, government, and academia to collaborate on policy, regulations and standards for the development, testing, and deployment of intelligent vehicle and transportation technologies.
This is the third year the state of Michigan has convened global leaders at ITS World Congress to discuss the future of mobility and how states and nations can collaborate on policy, safety and best practices in deploying new technologies.
In addition to the symposium, officials from the state of Michigan will also be featured on a number of panels, including:
Collin Castle, MDOT ITS Program Manager – panel on Technology and Safety Issues for Connected and Automated Driving.
Amanda Roraff, Technology Activations Director for PlanetM – Future Mobility Conference.
Amanda Roraff and Susan Proctor, MEDC Strategic Initiative Director, Michigan Singapore Roundtable.
The full delegation will also take part in the Autonomous Mobility Summit on Thursday and will meet with business executives, government officials, and exhibitors throughout the conference, building relationships and promoting Michigan's leadership position in autonomous vehicle technology.
PlanetM, the mobility initiative of the MEDC representing the collective mobility efforts across the state, will also host a kiosk in the American Pavilion. The PlanetM kiosk will serve as a gateway that connects companies to Michigan's mobility ecosystem — the people, places and resources dedicated to the evolution of transportation mobility.
ITS World Congress is the world's largest conference dedicated to bringing together global leaders in intelligent and transformative transportation. ITS is an annual event, rotating between Europe, the Asia Pacific Region and the Americas, where experts present the latest ITS solutions and mobility technologies and stakeholders have an opportunity to discuss technologies and policies that have the potential to create a positive impact on citizens across the globe.
About Michigan Economic Development Corporation (MEDC)