Business expansions in several industries bring new investment, jobs to Michigan
Wednesday, October 30, 2019
Three business expansions around state to generate $10.4 million in private investment, create 117 jobs
LANSING, Mich. – Three business projects expected to generate a total investment of $10.4 million and create 117 jobs around Michigan have received support from the Michigan Strategic Fund, the Michigan Economic Development Corporation announced today.
"The decision by these companies to expand in Michigan means good jobs for our residents and demonstrates the strength of our state's talented workforce," said Jeff Mason, CEO of MEDC, the state's chief marketing and business attraction agency, responsible for enabling long-term economic opportunity for all Michiganders.
"We are pleased to work with these companies and our local partners to support these investments in Michigan," Mason said.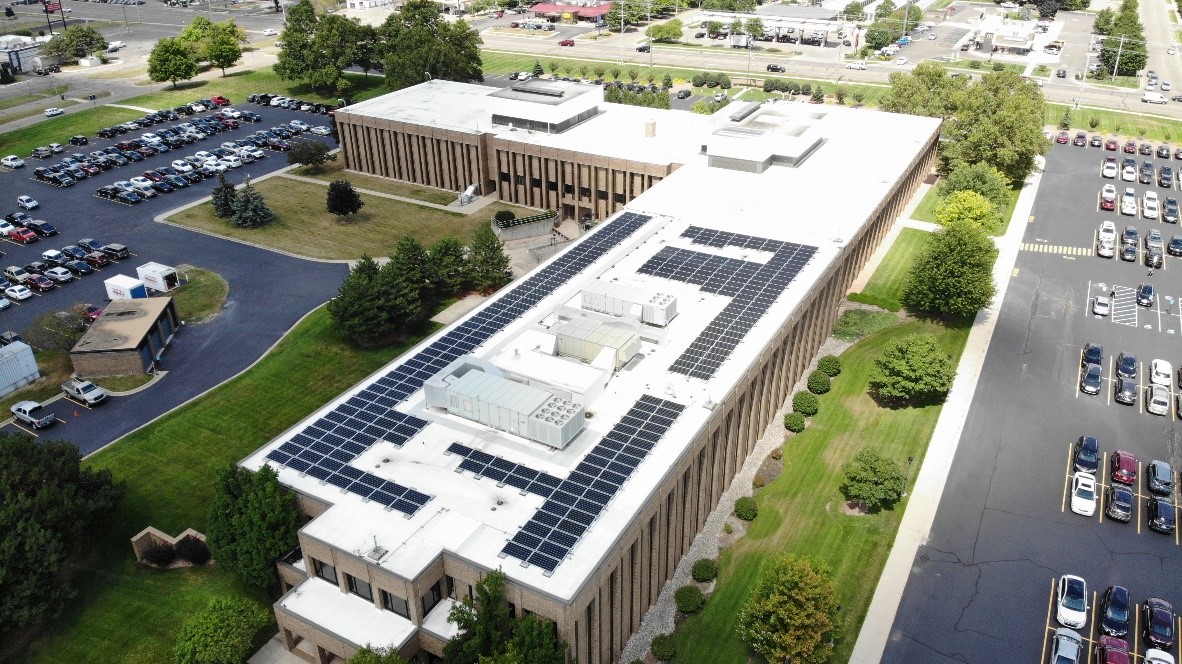 Farm Bureau Life Insurance Company of Michigan, founded in 1949 by Michigan farmers, provides life, homeowners, car, farm, and retirement insurance to nearly 500,000 Michigan policyholders. The company is expanding operations and needs to add employees in the call center, IT and actuarial services areas at its Michigan headquarters in Delta Township. Farm Bureau also plans to renovate its headquarters to make it an energy-star rated facility. The project is expected to generate a total private investment of $6.8 million and create 69 jobs, resulting in a $241,500 Michigan Business Development Program (MBDP) performance-based grant. The company chose Michigan for the project over outsourcing the work.
"Farm Bureau Insurance is proud to partner with the MEDC and LEAP," said Farm Bureau Insurance CEO Don Simon. "Investing in training and creating quality jobs in Michigan benefits everyone—our industry, employees and potential employees, and our state's future."
Delta Township has offered expedited permitting in support of the project. For information on careers with Farm Bureau, visit https://careers.michfb.com/.
Business retention and expansion assistance are core services of the Lansing Area Economic Partnership's (LEAP) business attraction unit, which facilitated interaction and connection with the MEDC and related workforce and education partners to help Farm Bureau successfully acquire funding and identify talent training opportunities.
"Our region is a leading insurance hub and we took another important step forward today in solidifying our standing as a national insurance hub," said LEAP president and CEO, Bob Trezise. "Michigan Farm Bureau is continuing to lead change in the insurance industry—this time through new, high quality jobs and renovations. LEAP, MEDC, Lansing Community College, Delta Township and Michigan Farm Bureau worked hard to ensure the insurance industry is modernizing, innovating and growing in the Lansing, Michigan region."
Great Lakes Sound & Vibration, Inc., established in 1996, is a multi-functional engineering company that provides acoustic, shock and vibration solutions for the defense, marine, automotive, and off-highway and recreational markets. The company is experiencing significant growth through new contracts and needs to increase manufacturing capacity and space for added design and engineering. GLSV plans to purchase and rehab the former Goodwill Training Center located at the Houghton County Airpark in Franklin Township. The project is expected to generate a total private investment of $1.475 million and create 20 jobs, resulting in a $144,000 Michigan Micro Business Development Program performance-based grant.
"The management and employees of Great Lakes Sound & Vibration Inc. are delighted to be expanding in the Copper Country. We are appreciative of the commitment and partnership of our defense customers and the warfighters they serve, which has provided the opportunity for this expansion," said GLSV President Steve Mattson. "We are also grateful that the great State of Michigan, the MEDC, KEDA, and Franklin Township believe strongly enough in our company to make an investment that simplified our decision to continue to provide complete, customer specific, design and build solutions for noise, vibration, and shock problems from our preferred home in the Keweenaw."
Michigan was chosen for the project over a competing site in Wisconsin. The township of Franklin has offered a property tax abatement in support of the project. Individuals interested in careers with GLSV should visit https://www.glsv.com/careers/.
"Franklin Township is pleased to be a partner with the MEDC in support of the expansion of Great Lakes Sound & Vibration to the Houghton County Airpark," said Franklin Township Supervisor Mary Sears. "We are excited to be able to assist with the growth of this unique company that embodies the engineering and manufacturing talent and entrepreneurial spirit found here in the Keweenaw."
The GLSV expansion project was supported through the Micro MBDP tool, adopted by the Michigan Strategic Fund earlier this year. The Micro MBDP is designed to promote business growth especially in rural areas or areas with high unemployment as well as target industries. The Micro MBDP provides grants, loans, or other economic assistance to businesses for highly competitive projects in Michigan that have fewer job creation numbers than required by the original MBDP guidelines.
"Keeping Michigan companies growing in Michigan is a team effort," said Jeff Ratcliffe, executive director of the Keweenaw Economic Development Alliance. "Thanks to a great partnership with the MEDC and Franklin Township, we have been able to support the continued growth of a talent driven engineering and manufacturing company here in the Keweenaw Peninsula."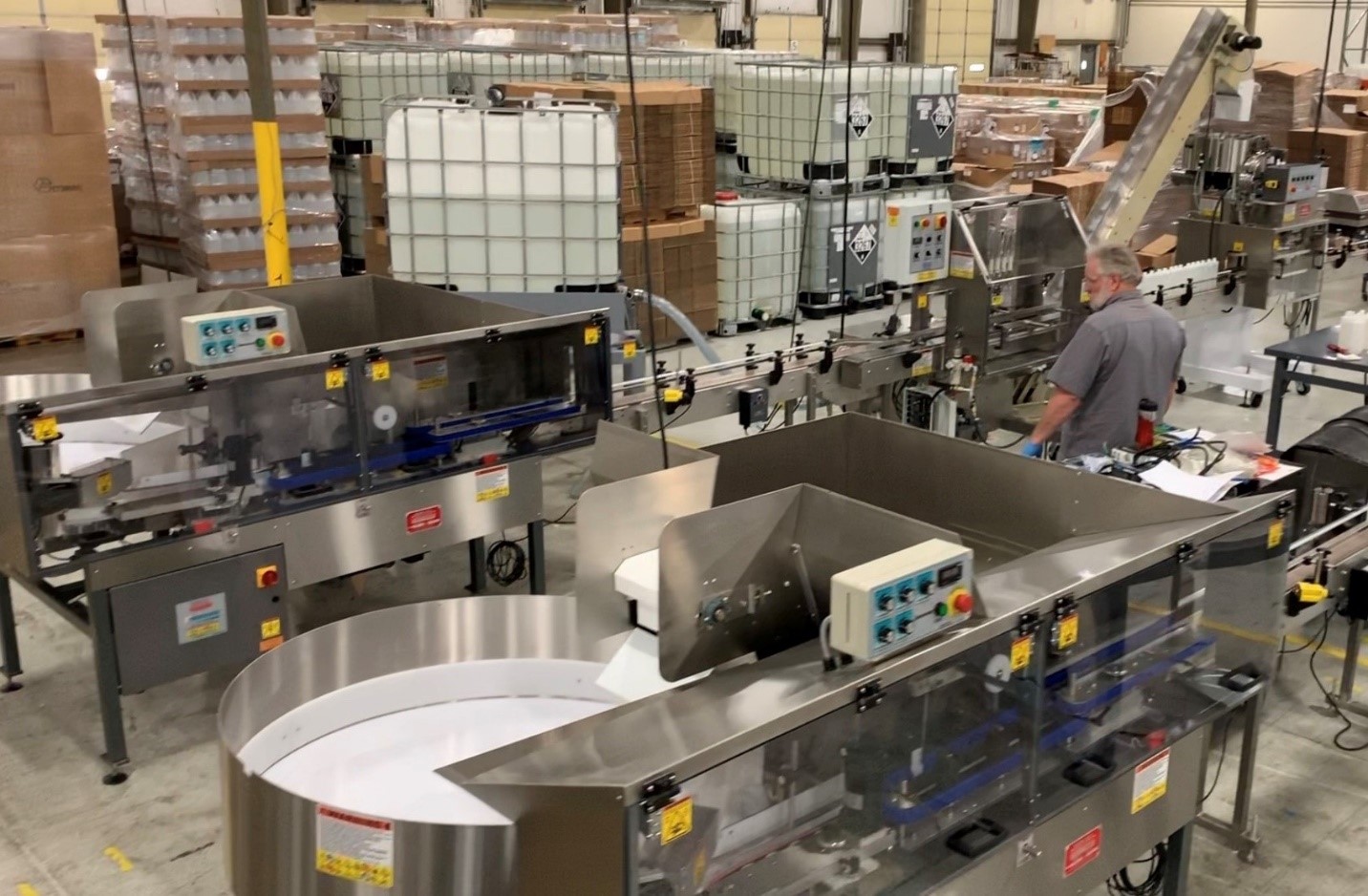 Polytek® Development Corp. is a leading manufacturer of specialty polymers that are used primarily in mold making and casting applications for industrial, construction, entertainment, consumer, fine arts and technology sectors. The company has made recent acquisitions of individual manufacturing companies and facilities and needs to consolidate and expand its operations to allow for additional work. The company plans to expand at its existing facility in Comstock Township, a project that is expected to generate a total private investment of $2.1 million and create 28 jobs. As a result of the expansion and new jobs, Polytek has been awarded a $112,000 MBDP performance-based grant. Michigan was chosen for the project over a competing site in Indiana.
"We would like to thank Michigan Economic Development Corporation and Southwest Michigan First for their time and support," said Polytek Alumilite Division Vice President Mike Faupel. "We look forward to continued growth in Southwest Michigan and are eager to expand our team and develop community partners in Comstock township and the surrounding areas."
Southwest Michigan First has offered staff time and resources in support of the project. For information on careers with Polytek Development Corp., visit www.polytek.com/careers.
"Southwest Michigan First congratulates Polytek Development Corp. on its commitment to grow and expand in Southwest Michigan. Our project team enjoyed working together with state of Michigan and economy of Southwest Michigan," said Ron Kitchens, chief executive officer and senior partner of Southwest Michigan First. "Our local, skilled workforce and region's ability to form collaborative, results-oriented partnerships are key reasons why we are celebrating today."
About Michigan Economic Development Corporation (MEDC)