THIS JUST IN: Forbes praises Michigan's robust startup ecosystem
Michigan continues to receive recognition as a place for entrepreneurs to grow & expand their business, especially as startups & venture capitalists search for new opportunities
The state's growing venture capital network, robust startup ecosystem, widespread university commercialization support and attractive quality of life have combined to establish Michigan as an attractive destination for emerging companies.
A recent Forbes article, "Why Michigan Could Become A Startup Powerhouse," details Michigan's quickly-growing stable of "unicorns" – private startup companies with valuations exceeding $1 billion – and expresses confidence that these companies' strong presence and the state's robust entrepreneurial environment will ensure a path toward ongoing success.
Author Pete Wilkins, a Forbes contributor who focuses on Chicago's startup ecosystem, writes, "Michigan's unicorns demonstrate a fertile startup ecosystem with unlimited opportunities…. Heavily fueled by its decades of cybersecurity software expertise and success — and boasting world-class unicorn companies that span consumer marketplaces, enterprise software, and automotive innovation — Michigan's ecosystem has evolved in a way that bodes extremely well for the region's economy, community, and entrepreneurs alike."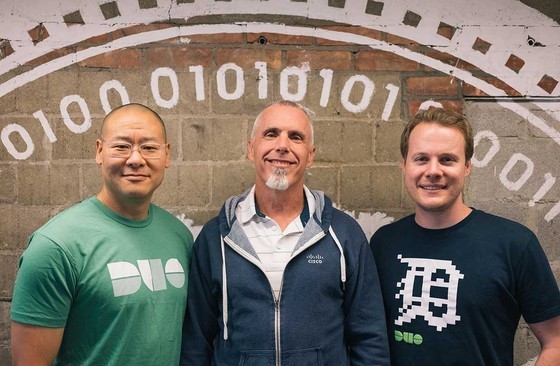 Duo Security, one of the examples Wilkins cites as a Michigan-based unicorn, is a company that has received support from the Michigan Strategic Fund. In 2016, the cloud-based cybersecurity startup announced it was investing in Ann Arbor, a project that was expected to generate $2.5 million and create 300 jobs. Michigan was chosen over competing sites in a number of locations, including California, London and Texas. As a result of the investment, Duo was awarded a $2.5 million Michigan Business Development Program performance-based grant.
In August 2018, the company was acquired by IT giant Cisco for $2.35 billion. At the time, the deal ranked among the largest-ever acquisition deals for a Michigan tech company.
"Michigan's startups span a wide range of industries including cybersecurity, software development, biotech, consumer goods, and automotive, just to name a few," said Jeff Mason, CEO of MEDC, the state's chief marketing and business attraction arm that administers programs and performs due diligence on behalf of the MSF.
"Cutting-edge companies continue to realize the competitive advantages that Michigan has to offer: high-tech engineering resources, top-notch research and design, and a highly skilled workforce matched with a low cost of living and low cost of doing business," Mason said. "With expansions in Michigan by companies like Duo and more recently, KLA and Samsung, we continue to see increased interest in Silicon Valley companies looking to relocate or expand into Michigan."
From startups to established global companies, MEDC works to support businesses of all sizes to help them grow and create jobs for Michigan residents. To learn more about the MEDC's Entrepreneurship & Innovation initiative, which provides high-tech startup companies with access to a variety of critical resources, such as funding and expert counsel, from ideation to maturation, visit michiganbusiness.org/entrepreneurial-opportunity. To learn more about the services available from the MEDC to help businesses grow, go to michiganbusiness.org.
About Michigan Economic Development Corporation (MEDC)