City of Mt. Pleasant receives certification as Redevelopment Ready Community
Designation facilitates private investment, improves economic development opportunities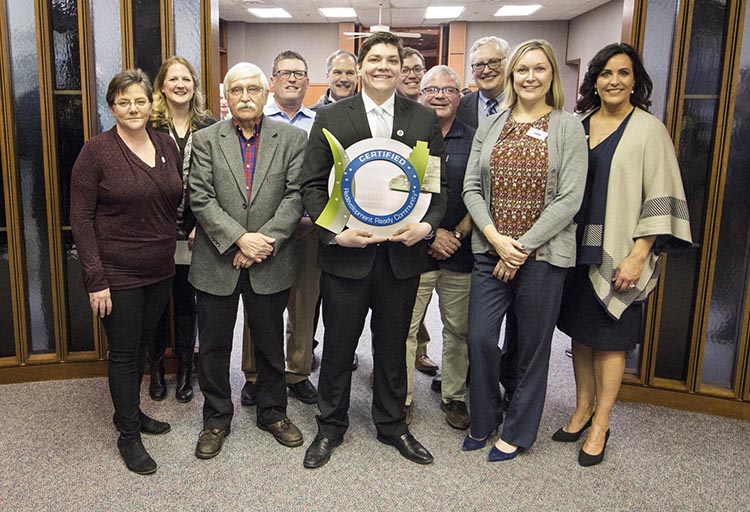 LANSING, Mich. – For their efforts in establishing a solid foundation to attract private investment and further build on municipality assets, the city of Mt. Pleasant has been awarded the Redevelopment Ready Communities (RRC) certification, the Michigan Economic Development Corporation (MEDC) announced.
The MEDC will formally present the award on Monday, March 11. A reception will be held at the Middle Michigan Development Corporation from 4:30 – 5:30. Attendees will remarks hear from city, state and legislative attendees. MEDC representatives will also be on hand at the 7:00pm City Commission meeting for a brief presentation and formal awarding of certification.

Mt. Pleasant joins 30 other Michigan communities which have qualified as "thoroughly prepared" when it comes to planning and zoning to remove traditional barriers and promote opportunities for prospective investors.
Other certified RRC communities include:
Allegan
Alpena
Battle Creek
Bessemer
Boyne City
Dearborn
Eastpointe
Escanaba
Ferndale
Grand Haven
Grand Rapids
Grayling
Howell
Hudsonville
Jackson
Kalamazoo
Lansing
Lathrup Village
Manistee
Marshall
Meridian Charter Township
Middleville
Muskegon
Oak Park
Petoskey
Pinckney
Roseville
Southfield
Traverse City
Ypsilanti
"Our mission at MEDC is to empower communities so they can proactively shape their future; a future built on a solid foundation of retaining and attracting business investment and talent," said MEDC Senior Vice President Katharine Czarnecki. "Mt. Pleasant's commitment to continuous improvement and community-focused development will pay dividends for many years to come. We look forward to further strengthening our relationship with the city and its other economic development partners."

As an RRC participant, the city of Mt. Pleasant received a comprehensive assessment that measured current community and economic development practices compared to RRC best practice standards. The program evaluates and certifies communities which integrate transparency, predictability and efficiency into economic development practices. Certification status is a compelling indicator that a community has removed development barriers and streamlined processes to be more competitive and attractive to investors.

"The city of Mt. Pleasant prides itself on being a welcoming community," said Mayor Will Joseph. "To be the first community in Region 5 to receive this designation, highlighting efficiency and transparency, is truly an honor and speaks volumes to the commitment of our city staff and Commissioners."
To reach certification, the city of Mt. Pleasant undertook several notable projects: a new city-wide, character-based zoning ordinance, an update to the city's economic development strategy, improvements to the development review process, and production of a new brand and marketing strategy to guide the efforts of the city and its partners.
"We have developed and implemented new initiatives in the planning and economic development arena to keep our city attractive to not only current and prospective businesses, but residents as well," said City Manager Nancy Ridley. "We are happy that the effort, innovative thinking and dedication of our team has been acknowledged, enabling our community to achieve this honored designation."
About Michigan Economic Development Corporation (MEDC)