MSF board supports dairy processing facility in Greenville; global auto parts manufacturer increases investment, adds more jobs in Shelby Township; 600 new financial services jobs in Pontiac
LANSING, Mich. – A range of projects including approval of business expansions and a community revitalization project in Lansing, support for a new dairy processing plant in Greenville and support for an auto manufacturing facility expansion received Michigan Strategic Fund approval today, the Michigan Economic Development Corporation announced.

The projects are expected to generate a total capital investment of $154 million and create 868 jobs.
"The Michigan Strategic Fund continues to help fuel new economic activity across Michigan, strengthening our communities and creating good jobs for our residents," said Jeff Mason, CEO at the MEDC, the state's chief marketing and business attraction arm that administers programs and performs due diligence on behalf of the MSF.
"Foremost Farms' new milk processing plant in Greenville will elevate the profile and profitability of our state's dairy industry while Antolin Shelby's additional investment and jobs underscore the strength of Michigan's automotive industry talent," he said.
Antolin Shelby, Inc. today received MSF approval for an amendment to its Michigan Business Development Program performance-based grant originally approved in February 2017 that will allow the company to expand at its Shelby Township facility. The company, a subsidiary of global auto components manufacturer Grupo Antolin, was awarded a $3.6 million MBDP grant in 2017 to lease a build-to-suit facility in Shelby Township, a project that is expected to generate private investment of $61.2 million and create 430 jobs. The company is meeting its milestones but needs to ramp up production in order to meet increased demand through its Dodge truck program. The expansion is expected to generate an additional $2.5 million in investment and create an additional 210 jobs, resulting in an increase to its MBDP grant from $3.6 million to $5,364,000. Michigan was chosen over a competing site in Illinois for the expansion.
Greenville Venture Partners, LLCis a subsidiary of Foremost Farms USA Cooperative. Headquartered in Baraboo, Wisc., Foremost Farms is a farmer-owned milk processing and marketing cooperative with about 1,500 members and annual sales of $1.5 billion. Pending approvals of state and local incentives, Greenville Venture Partners plans to establish a 55,000-square-foot dairy processing facility in the city of Greenville that will help provide an outlet to process the current surplus milk supply in Michigan. The project is expected to generate a total capital investment of $57.9 million and create 33 jobs. MSF today approved a private activity bond inducement valued at up to $12 million in support of the project. Approval of the bond authorizing resolution is expected to take place at an upcoming MSF meeting. The Michigan Department of Agriculture and Rural Development is supporting the project with a $500,000 grant from its Food and Agriculture Investment Fund, and the city of Greenville plans to support the project with a 12-year property tax abatement valued at $2.33 million.
The Oakland County Brownfield Redevelopment Authority received MSF approval of $1,900,145 in local and school tax capture for the United Shore Financial Services, LLC and Pontiac Center Investment, LLC expansion project in the city of Pontiac. The developers plan to significantly renovate an existing building to use as a corporate headquarters that will include the renovation and addition of surface parking lots and the construction of a new outdoor recreation center and amphitheater. The project is expected to generate a total capital investment of $69 million and create 600 full-time equivalent jobs, as well as retain 2,200 existing jobs. The tax capture will be used for brownfield remediation activities at the site, including demolition of certain building elements, asbestos abatement, site preparation activities, and infrastructure improvements.
"We appreciates the opportunity to support the investment and job creation being made by United Shore at this brownfield site in Pontiac," said Oakland County Executive L. Brooks Patterson. "We are fortunate that a building of this size and stature was available for United Shore for its continued expansion in Oakland County."
Y Site, LLC plans to demolish the vacant, severely deteriorated YMCA building at 301 W. Lenawee in downtown Lansing and construct on the site a new four-story mixed-use building that will include commercial and retail space on the first floor and apartments on the upper floors.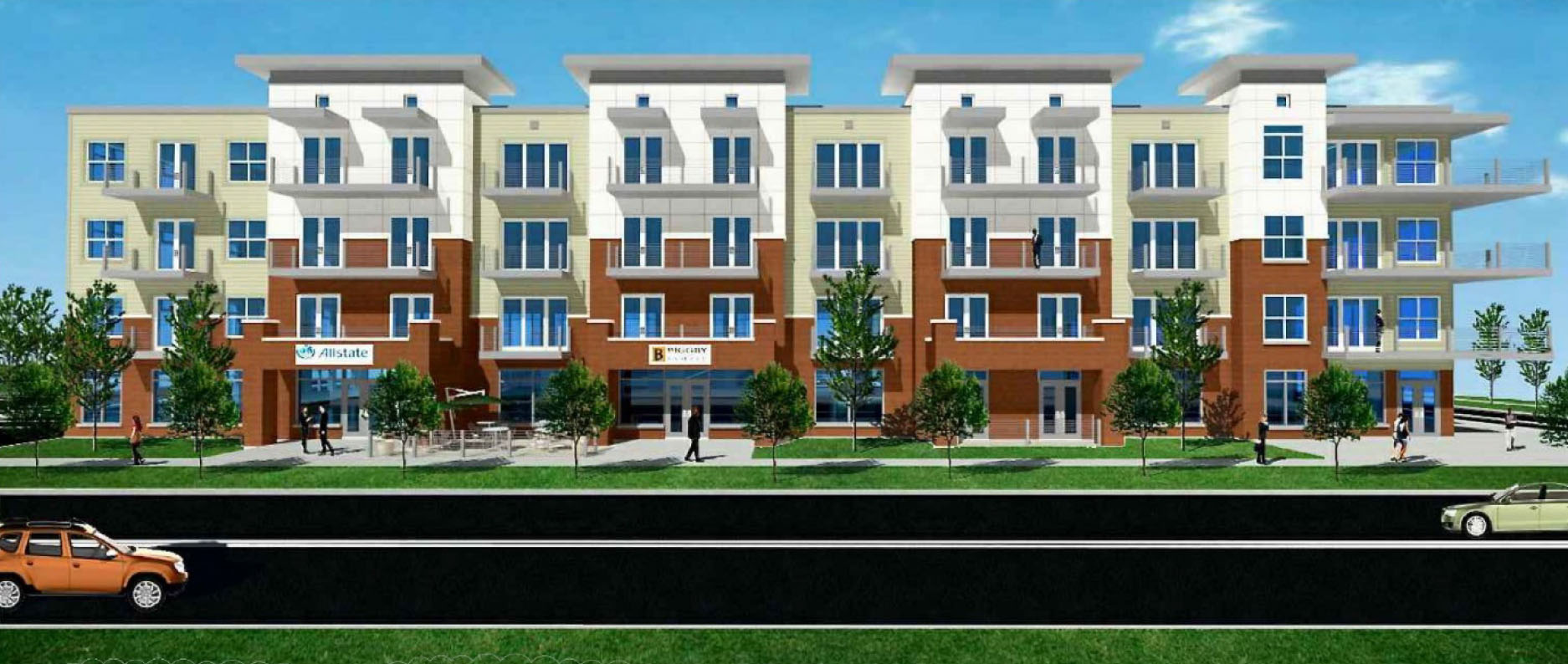 The project is expected to generate total capital investment of $24.6 million and create 25 full-time jobs, resulting in a $2,957,000 Michigan Community Revitalization Program performance-based other economic assistance. The project will put a long-vacant property back into full use, bring new tenants to downtown, and serve as a catalyst for new development and growth.
MSF also approved an amendment to a previously approved brownfield work plan that will extend the timeframe by three years and expand the scope of the project, as well as an amendment to the Brownfield MBT credit for the project originally approved in 2011 that extends the life of the credit and scope of the project.
MSF board approved an incentive award to explore the financial feasibility of acquiring and developing the former Buick City site in northeast Flint. Buick City, formerly one of the largest auto manufacturing complexes in the country, housed all aspects of Buick vehicle construction. The site officially closed in 2010. It was transferred to the RACER Trust as part of the GM bankruptcy.
A transfer of $1 million from the Michigan Community Revitalization Program will provide a $999,900 performance-based grant and $100 limited liability equity investment in a special purpose entity (SPE) to fund due diligence activities related to the site. In addition, the C.S. Mott Foundation will provide a $1.5 million grant to the SPE to further due diligence activities.
Upon completion of due diligence and acquisition of the property, an equity investment of up to $5.5 million will be made by the MSF, along with a $15 million equity investment to be made by the C.S. Mott Foundation, to assist with the development and operating activities for the project. The project will include an environmentally-friendly industrial park.
MSF also approved a private activity bond inducement resolution for up to $4 million for Liquid Web, LLC to make energy efficiency improvements at its two facilities in the city of Lansing.
About Michigan Economic Development Corporation (MEDC)