•Expansion will create 61 skilled jobs in Gogebic County •Global castings manufacturer chooses Michigan for access to high-quality talent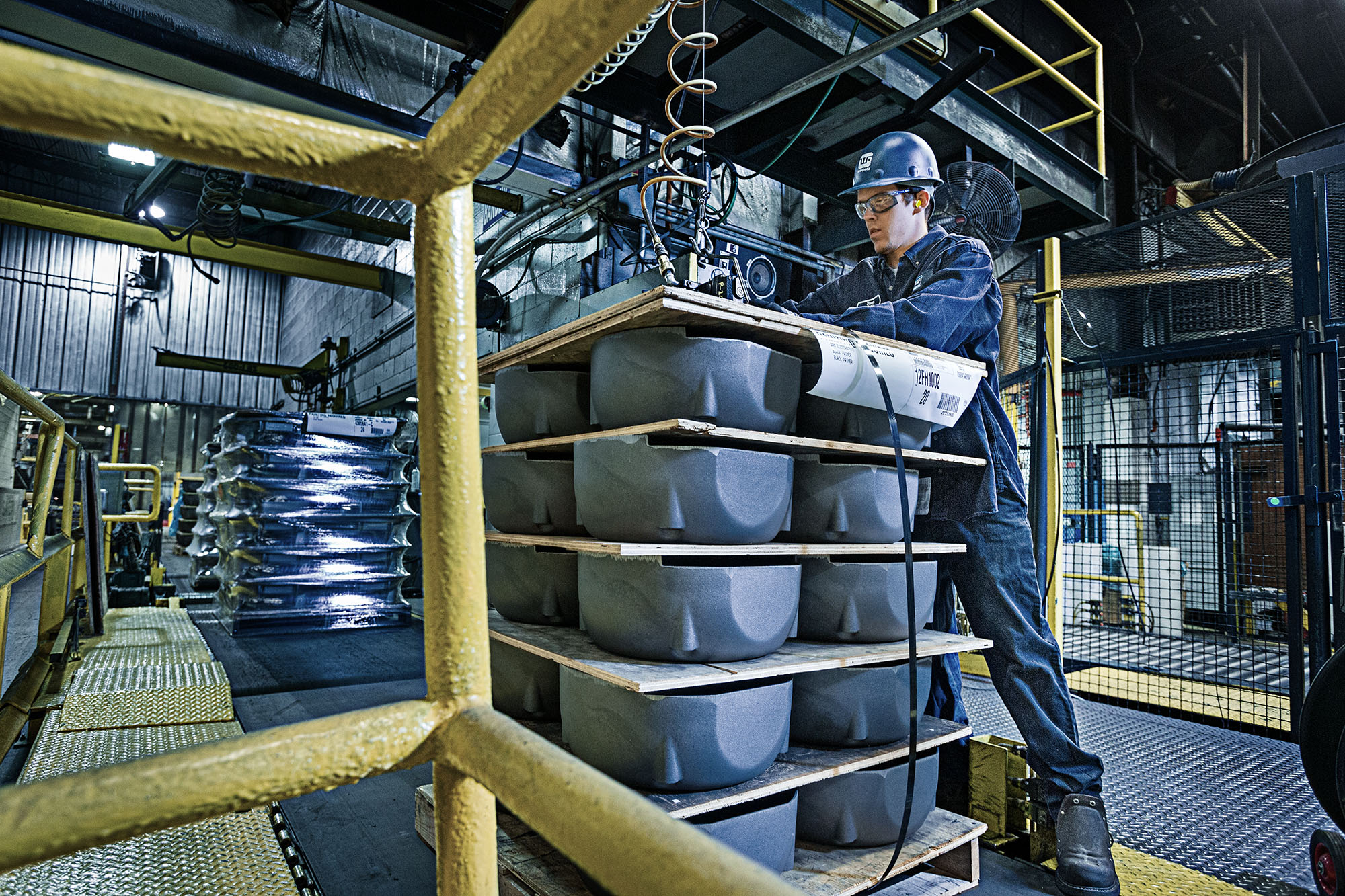 LANSING, Mich. – Waupaca Foundry, Inc., a manufacturer of high-quality cast and machined iron components for the transportation and industrial markets, plans to expand in the city of Ironwood, the Michigan Economic Development Corporation announced today.
The project is expected to generate total private investment of $4.3 million and create 61 jobs. Michigan was chosen over competing sites in Arkansas and Wisconsin.
"Waupaca Foundry's decision to establish a facility in Ironwood is great news for Gogebic County and will mean good jobs for many of the talented workers in the region," said Gov. Rick Snyder. "We applaud the company for choosing to locate here and are thrilled to welcome them to Michigan."
Waupaca Foundry was established in 1955 and is headquartered in Waupaca, Wis. The company was purchased in 2014 by Hitachi Metals Group and has more than 4,500 employees at seven locations in the United States. The company needs to expand in order to process castings, including cleaning and finishing, as a means to meet increasing demand – all in a location where there is sufficient labor supply.
The company plans to acquire an existing 50,000-square-foot facility in Ironwood which will also allow for additional iron casting finishing operations. As a result of the expansion, Waupaca has been awarded a $1.2 million Michigan Business Development Program performance-based grant.
"The economy is strong and Waupaca Foundry is growing due to increased customer demand for cast and machined iron castings. Opening a facility to handle cleaning and finishing of cast parts will allow us to meet customers' expectations in quality and delivery of their parts," said Waupaca Foundry Executive Vice President John Wiesbrock.
Area residents and leaders continue to look for new and innovative ways to strengthen the region's economic base following the closure of the Ojibway Correctional Facility in December. Prior to choosing a new location, Waupaca conducted exploratory job fairs and identified a strong pool of motived, highly talented workers in the Ironwood region. This new facility is a step in the right direction for the community and region.
"Like many employers across the nation Waupaca Foundry is finding ways to overcome low unemployment and a shortage of skilled workers," said President, COO and CEO Mike Nikolai. "There simply are not enough workers to fill the open positions we have so we explored expansion in regions that had a solid base of talented workers."
The city of Ironwood is considering a 12-year property tax abatement valued at $375,000 in support of the project. Individuals interested in careers with Waupaca should visit https://jobs.waupacafoundry.com.
"Waupaca's expansion here rather than in other states underscores the strength of our business environment and talented workforce," said Jeff Mason, CEO of MEDC, the state's chief marketing and business attraction arm that administers programs and performs due diligence on behalf of the MSF.
"We're pleased to work with our local partners and support this investment, which will provide good employment opportunities for area residents and will create a long-term positive impact on the local economy. We look forward to working with the company as it continues to grow and add jobs in Michigan," Mason said.
"This investment helps stabilize a community impacted by the closing of a large employer," said Talent and Economic Development Interim Director Jeremy Hendges. "But more than that, it gives the community an opportunity to show off the remarkable talent that exists not only in Ironwood, but the entire Upper Peninsula and the great state of Michigan. We appreciate the investment in Michigan and its talent by Waupaca Foundry."
About Michigan Economic Development Corporation (MEDC)