Michigan Council for the Arts and Cultural Affairs announces the retirement of John Bracey; Alison Watson selected to be the next executive director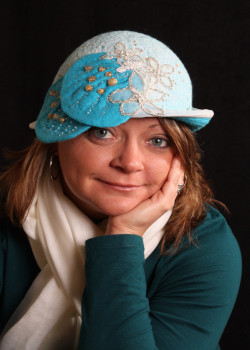 LANSING, Mich. - The Michigan Council for Arts and Cultural Affairs announced today that longtime Executive Director John Bracey will retire from the agency on December 28, 2018. MCACA Programs Manager Alison Watson will take over as executive director.
"It has been the honor of a lifetime to be steward for the arts and cultural field in Michigan," Bracey said. "I have been so very proud to be their civil servant. I also feel extremely comfortable with the team here at MCACA – the best in all of state government in my opinion – and I'm truly proud that the next leader of MCACA is Alison Watson. It will be exciting to watch what heights the field in Michigan will reach under her leadership."
Bracey, 61, joined the agency in 1998 as the director of programs and became executive director in 2006. Beyond keeping the agency afloat, his accomplishments included the creation of a "gap management" strategy to arts council statewide funding, the formation of the New Leaders Arts Council of Michigan, promoting the professional development of young people, and embedding the idea of access to arts and culture for all Michigan citizens into the fabric of MCACA.
"Arts and cultural organizations in Michigan are extremely solid and we owe much of that success to John's unceasing efforts to make the agency secure," said MCACA Chair Omari Rush. "He saw us through the years of the great recession and our near elimination and not only did MCACA survive, but the sector grew, our appropriation grew, the staff was restored, and Michigan was once again seen as a leader across the nation. That doesn't happen without John's leadership."
Watson, 43, comes to the executive director position after seven years of serving as programs manager for MCACA. She brings more than 20 years of expertise within Michigan's arts and cultural sector. Her other experience includes leadership roles at the Michigan Theater in Jackson, the Arts and Cultural Alliance of Jackson County as well as program work with VSA Michigan, ArtServe Michigan and the Michigan Association of Community Arts Agencies.
"I am absolutely honored and thrilled to become the new executive director of MCACA," Watson said. "I really can't express the level of admiration and respect I have for the state's arts and cultural organizations small, medium and large. The work they do for all the citizens of Michigan, in every corner of the state, from Calumet to Coldwater, is nothing short of amazing. The same is true of the staff and Council of MCACA. They are passionate and skilled and that is what makes us the best state arts agency in the nation."
MCACA annually evaluates between 600 and 700 grant requests from applicants, and for fiscal year 2019 distributed $10.7 million arts and cultural grants. Awards are based on peer review process and are adjudicated in a public forum. MCACA has seven full-time employees.
The Michigan Council for Arts and Cultural Affairs serves to encourage, develop and facilitate an enriched environment of artistic, creative and cultural activity in Michigan.
For more information on MCACA and its programs, visit here.
About Michigan Economic Development Corporation (MEDC)