Drive System Design expanding in Farmington Hills, investing $1.7 million
Thursday, December 6, 2018
Project creates 25 high-tech jobs; Development underscores strength of Michigan's engineering talent, automotive R&D assets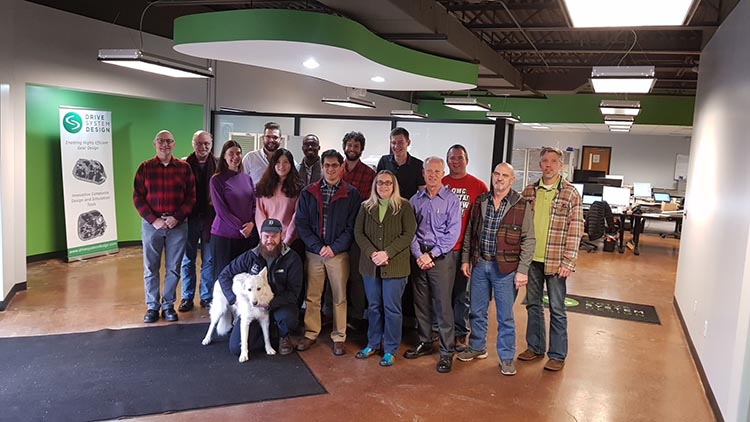 LANSING, Mich. – Drive System Design, Inc., a global engineering consultancy specializing in the design, development and control of future transmission and driveline systems, is expanding in Farmington Hills with support from the Michigan Strategic Fund, the Michigan Economic Development Corporation announced today.
The project is expected to generate total private investment of $1.7 million and create 25 high-wage engineering jobs. Michigan was chosen for the expansion over a competing site in California.
"Drive System Design's decision to invest in Farmington Hills rather than another state means excellent jobs for Michigan residents and further solidifies Michigan's leadership position in automotive R&D and electric vehicle advancements," said Jeff Mason, CEO of MEDC, the state's chief marketing and business attraction arm that administers programs and performs due diligence on behalf of the MSF.
"We're pleased to work with our local partners and support this investment, and we look forward to working with the company as it continues to develop EV technologies in Michigan," Mason said.
Drive System Design was established in 2014 to grow and expand the technical engineering capability established by its UK parent, Drive System Design Ltd. The Drive System Design (DSD) group is now a world-leading expert in driveline refinement, efficiency improvement and electrified powertrains.
DSD is looking to design, construct and house a custom development rig that will establish an advanced development capability for electrified powertrains, supplementing existing engineering capabilities at its current facility in Farmington Hills. The project will enable the facility to offer a turnkey engineering service to support its customers and facilitate the company's growth plans over the next three years.
As a result of the decision to expand and add jobs in Michigan, DSD has been awarded a $175,000 Michigan Business Development Program performance-based grant.
"The City of Farmington Hills is pleased to welcome the expansion of Drive System Design at its current Farmington Hills location. Drive System Design is an international engineering leader in designing future driveline systems," said Farmington Hills Director of Economic Development Samantha Seimer. "Their decision to grow its electrified powertrain capabilities within the community allows Farmington Hills to expand its reputation as a global business destination for connected technologies, and leader in environmental sustainability."
For information on careers with Drive System Design, visit https://www.drivesystemdesign.com/us/careers/.
"Much of the world's automotive research and development is conducted in Oakland County and we are pleased a global leader such as Drive System Design is expanding its footprint in Farmington Hills," Oakland County Executive L. Brooks Patterson said. "The company is making significant investment in both its facility and the human capital that makes our county attractive for business attraction and expansion. Congratulations Drive System Design and to Farmington Hills."
About Michigan Economic Development Corporation (MEDC)