•Developments in Southfield, Ann Arbor generate private investment of $10.9 million •Projects underscore strength of state's tech talent; growth of biotech industry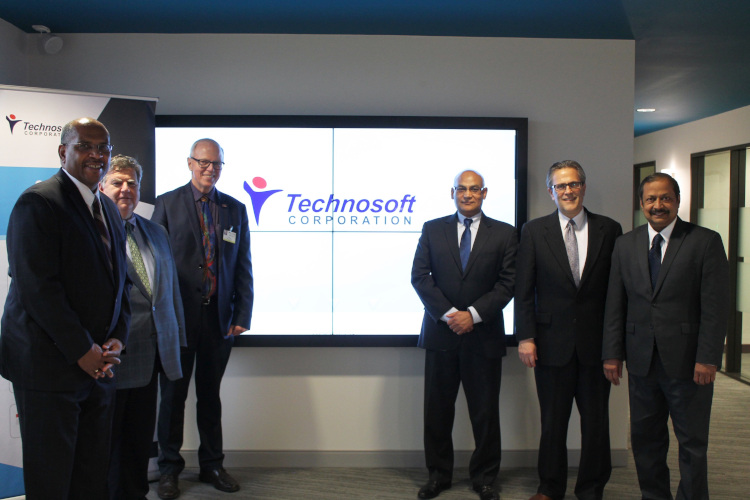 LANSING, Mich. – Two companies are planning expansions in Southeast Michigan with support from the Michigan Strategic Fund, the Michigan Economic Development Corporation announced today. Investments by Cayman Chemical Company and Technosoft Corporation are expected to generate $10.9 million in private investment and create 184 high-paying jobs.
"The decision by these companies to expand here rather than in other states means excellent, well-paying jobs for Michigan residents and demonstrates the strength of the talent in the state's biotech and IT sectors," said Jeff Mason, CEO, Michigan Economic Development Corporation, the state's chief marketing and business attraction arm that administers programs and performs due diligence on behalf of the MSF.
"We're pleased to work with our local partners to support these investments and we look forward to working with the companies as they continue to grow and add jobs in Michigan," he said.
Cayman Chemical Company, Inc., founded in 1980 and headquartered in Ann Arbor, supplies scientists worldwide with the resources necessary for advancing human and animal health in research and the development of medicines. Cayman manufactures high-quality biochemicals, assay kits, antibodies and recombinant proteins, active pharmaceutical ingredients, and forensic reference standards for drugs of abuse. Cayman also offers contract services for custom chemical synthesis and analysis, assay development and screening, and drug discovery. Cayman is experiencing significant growth and has outgrown its current facilities. The company plans to expand its existing facilities in Pittsfield Township to create additional manufacturing laboratory space for biochemicals and active pharmaceutical ingredients, as well as expanding its research and development labs. The project is expected to generate total private investment of $10 million and create 80 high-paying jobs, resulting in a $720,000 Michigan Business Development Program performance-based grant. Michigan was chosen over a competing site in North Carolina.
Ann Arbor SPARK plans to assist the company in finding candidates for the newly created positions. Individuals interested in careers with Cayman Chemical should visit https://www.caymanchem.com/HR.
"We look forward to working with Cayman Chemical as the company brings new talent to the region and continues to expand its research and development capabilities in Pittsfield Township," said Paul Krutko, president and CEO of Ann Arbor SPARK. "Cayman Chemical's industry leading R&D pharmaceutical development work puts this region on the map for biotech. It's exciting the company's growth will continue to fuel the strength of our biotech ecosystem."
Technosoft Corporation, (Technosoft), founded in 1996 and headquartered in Southfield, combines strategy, technology, and creativity to help companies accelerate their digital transformation journeys. Technosoft offers solutions for data science, robotic process automation, artificial intelligence, cloud computing, application lifecycle management, CRM-ERP (Salesforce, SAP, Oracle), and IT infrastructure management. The company has more than 4,400 employees globally. Technosoft recently announced plans to create a Digital Transformation Center of Excellence at its Southfield facility. From this center, Technosoft will deliver projects to help companies transform how they do business using digital technologies such as blockchain, robotic process automation, and data science. The initiative is expected to generate a total private investment of $878,000 and create 104 high-paying jobs. As a result of this expansion, Technosoft has been awarded an $800,000 Michigan Business Development Program performance-based grant. Michigan was chosen over a competing site in Texas.
"Southfield is business-friendly and Southeast Michigan has the talent we need to grow," said Technosoft President and CEO Radha Krishnan. "We're able to find bright, young technical talent by tapping into technical universities such as Lawrence Tech, UM, MSU, and other strong Michigan universities."
The city of Southfield has offered expedited permitting in support of the project. For information on careers with Technosoft, visit https://www.technosoftcorp.com/careers/.
"Technosoft is an outstanding technology firm with visionary management and a talented workforce," said Oakland County Senior Business Representative Mark Adams. "County Executive L. Brooks Patterson has worked with many partners to create a diverse business community through the county's emerging sector program. These jobs represent the type of high paying skill talent that makes up the Oakland County workforce. This success story was a result of teaming with Southfield and the MEDC to partner with Technosoft."
About Michigan Economic Development Corporation (MEDC)