Sugar Free Specialties expanding in Plainfield Township, investing $2.3 million
Wednesday, November 7, 2018
Sugar-free nutritional candy manufacturer expanding in Plainfield Township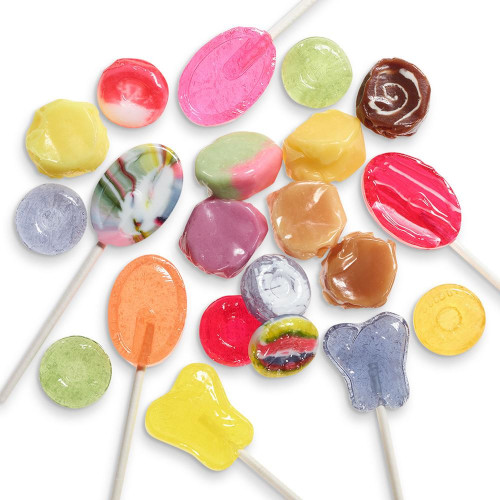 LANSING, Mich. – Sugar Free Specialties, a manufacturer of sugar-free nutritional candy, is expanding in Plainfield Township with support from the Michigan Strategic Fund, the Michigan Economic Development Corporation announced today. The project is expected to generate total private investment of $2.3 million and create 50 jobs. Michigan was chosen for the expansion over a competing site in Indiana.
"The decision by Sugar Free Specialties to expand in Michigan rather than another state underscores the strength of our business environment and talented workforce," said Jeff Mason, CEO of MEDC, the state's chief marketing and business attraction arm that administers programs and performs due diligence on behalf of the MSF.
"We're pleased to work with our local partners and support this investment, and we look forward to working with this innovative company as it continues to grow and add jobs in Michigan," Mason said.
Sugar Free Specialties, LLC, dba Dr. John's, was started by Dr. John Bruinsma and his wife Debra, a dentist and hygienist team who wanted to offer their patients a better tasting sugar free treat at their dental office. Dr. John's is experiencing growing demand and plans to purchase an existing 25,000-square-foot manufacturing facility in Plainfield Township, a project that is expected to generate a total private investment of $2.3 million and create 50 jobs. As a result, the company has been awarded a $250,000 Michigan Business Development Program performance-based grant.
"We were considering sites for our second manufacturing facility in neighboring Indiana as well as overseas, and we were very impressed by the technical, personnel, and financial resources that the MEDC made available to us. They assured us that Michigan was the right place to do business and they put action behind their words," said Sugar Free Specialties President and CEO Michael McDonald. "We feel like we gained a valuable business partner with the MEDC and we also feel very good about the 'pro-growth' business environment in the Grand Rapids marketing area as we continue to build Sugar Free Specialties in 2019 and beyond."
The Right Place has offered to assist with finding candidates for the new positions. For information on careers with Dr. John's, visit please contact Stephanie Koehl at Stephanie@drjohns.com
About Michigan Economic Development Corporation (MEDC)