Michigan companies travel to Mexico to expand export opportunities in aerospace
Business leaders from six Michigan companies will travel to Mexico on Sunday to meet with prospective partners, distributors and customers to increase export opportunities in the aerospace sector.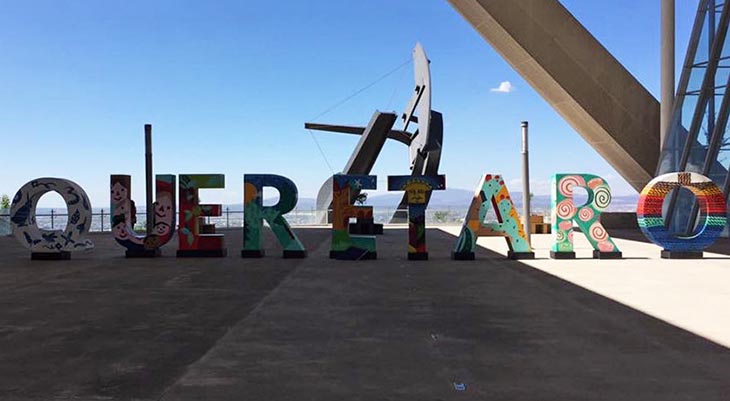 LANSING, Mich. – Business leaders from six Michigan companies will travel to Mexico on Sunday to meet with prospective partners, distributors and customers to increase export opportunities in the aerospace sector.
The trade mission, taking place Nov. 11-16, is being coordinated by the Great Lakes St. Lawrence Governors & Premiers and the Mexican Federation of the Aerospace Industry (FEMIA) in partnership with the Michigan Economic Development Corporation's International Trade Program.
Since its inception in 2012, the international trade program at the MEDC has worked with Michigan companies to support for than $2.4 billion in export sales and 11,617 jobs across the state.
"As a developing global player and our second-largest trade partner, Mexico is a viable market for a wide range of products and services," said MEDC Chief Executive Officer Jeff Mason. "This trade mission will open doors for these companies by helping them identify and enter into new relationships in the important aerospace market sector, ultimately growing their businesses and bringing more and better jobs to Michigan residents."
Great opportunities exist in Mexico for Michigan companies that operate in the aerospace sector. FEMIA has detected demand of $469 million per year from a pool of 35 Mexican buyer companies. Delegates from this latest export mission will attend customized business-to-business meetings with targeted aerospace buyers in Mexico City, Querétaro and Chihuahua. Participants will also attend aerospace cluster networking events, sector briefings, and plant tours with Bombardier, Honeywell Aerospace, Fokker GKN, Zodiac Aerospace, and Arnprior Aerospace. Mission coordination and logistical support is being provided by the Michigan Mexico Trade Office. In addition to the Michigan participants, companies from New York and Pennsylvania will be joining the mission.
The participating companies from Michigan are:
CIGNYS (Saginaw) – Manufacturing company that provides CNC machining services, welding, and fabrication to numerous industries including defense, aerospace, and automotive.
Hydra-Lock (Mt. Clemens): Pioneering designer and manufacturer of hydraulic tool and part work-holding devices since 1947. With more than 80 patents, Hydra-Lock brings reliable, accurate and repeatable work-holding results to ­­­­the aerospace, defense, medical, vehicle and gear industries.
Systematic Manufacturing (Sterling Heights) – Provider of precision machining to the automation, automotive, machine tool, aerospace and medical industries.
Visioneering (Fraser) – Supplier of tooling, composites and fixtures to the aerospace, defense and space systems markets.
Weldaloy Products (Warren) – Provider of non-ferrous forging, heat treating, and machining to the aerospace, oil and gas, power equipment, semiconductor, and material processing industries.
Duggan Manufacturing (Shelby Twp.) – Provider of stamping, welding, machining and prototyping.
This mission is the sixth MEDC trade mission that Duggan Manufacturing has participated in.
"MEDC does all the legwork for companies who are interested in exporting to or growing exports in a foreign market. They make the first connection and put you directly in touch with key decision makers at companies who are already vetted and interested in your product. Duggan Manufacturing has experienced an increased footprint in the Mexico market and experiences more and more business after each trade mission we attend," said Duggan Manufacturing Sales Director Mike Arndt. "I would say to anyone considering joining an MEDC trade mission, they can result in a lot of payoff if you put in the work and follow up on the many quality leads MEDC will connect you with."
In 2017, Michigan export sales totaled more than $12.5 billion to Mexico, according to the U.S. Department of Commerce. This is up from $12 billion in 2016. Companies participating in MEDC International Trade Services reported export sales of $119.7 million to Mexico in FY18.
The Great Lakes St. Lawrence Governors & Premiers unites the chief executives from Illinois, Indiana, Michigan, Minnesota, New York, Ohio, Ontario, Pennsylvania, Québec and Wisconsin. The governors and premiers work as equal partners to grow the region's $6 trillion economy and protect the world's largest system of surface fresh water.
The Mexican Federation of Aerospace Industries, A.C. is a nonprofit association which integrates the majority of the aerospace companies in Mexico.
About Michigan Economic Development Corporation (MEDC)