•Developments in Kentwood, Greenville will generate private investment of $6.7 million •Announcements coincide with Michigan Manufacturing Week, further elevating awareness of advanced manufacturing processes, emerging jobs
LANSING, Mich. – Two business expansions that will generate a total of $6.7 million in private investment and create 58 jobs in West Michigan have received support from the Michigan Strategic Fund, the Michigan Economic Development Corporation announced today.
"The projects approved by MSF today underscore Michigan's business-friendly environment and the strength of the state's manufacturing talent," said Jeff Mason, CEO, Michigan Economic Development Corporation, the state's chief marketing and business attraction arm that administers programs and performs due diligence on behalf of the MSF.
"We're pleased to work with our local partners and support these investments, which will mean more jobs and greater economic opportunities for Michigan residents," he said.
Today's announcements coincide with Michigan Manufacturing Week, taking place from Sept. 30 through Oct. 6. The week culminates in National Manufacturing Day, Friday, Oct. 5. In Michigan, there are more than 80 public events highlighting the range of emerging jobs and advanced manufacturing processes.
Arcanum Alloys, founded in 2011, has patented technology that formulates alloys that have improved functionality, capability and value. The company produces 20-ton coils for some of the world's most well-known manufacturing companies. Arcanum is planning to relocate its Silicon Valley startup to the city of Kentwood to be closer to its production partners, suppliers and manufacturing customers. The project is expected to generate a total capital investment of $693,000 and create 25 high-tech, advanced-manufacturing jobs. As a result, the company has been awarded a $162,500 Michigan Business Development Program performance-based grant. Michigan was chosen for the expansion over competing sites in numerous states. The Right Place plans to offer staff time and resources in support of the project.
"Arcanum Alloys is looking forward to starting the next chapter of its growth story in the City of Kentwood," said Dan Bullard, CEO of Arcanum Alloys. "We're grateful for the support provided by The Right Place and their partners at the MEDC and City of Kentwood as we moved through this decision process."
West Michigan Compounding, LLC, founded in 2005, compounds and recycles plastic scrap to help customers achieve plastic raw material cost savings. The company is experiencing increasing demand and plans to expand its current facility in the city of Greenville to increase manufacturing and office space. The project is expected to generate a total capital investment of $6 million and create 33 jobs, resulting in a $150,000 Michigan Business Development Program performance-based grant. Michigan was chosen over competing sites in Indiana and Kentucky. The city of Greenville is considering a 50-percent property tax abatement in support of the project. For information on careers with WMC, visit https://wmcompounding.com/careers/.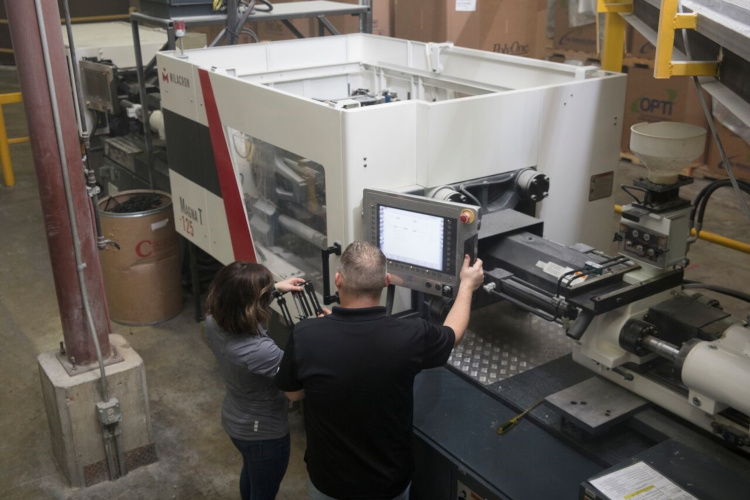 "Our company continues to see impressive growth, and we are excited for what this expansion will mean for WMC's future," said West Michigan Compounding Vice President Ashley Everin. "Throughout this process, the Montcalm Economic Alliance and MEDC have been valuable partners as we move into this new phase of growth."
Also today, the Michigan Strategic Fund approved five projects in Southeast Michigan that are expected to generate a total private investment of $33.5 million and create 444 jobs.
About Michigan Economic Development Corporation (MEDC)