Funds were presented Monday in downtown Ypsilanti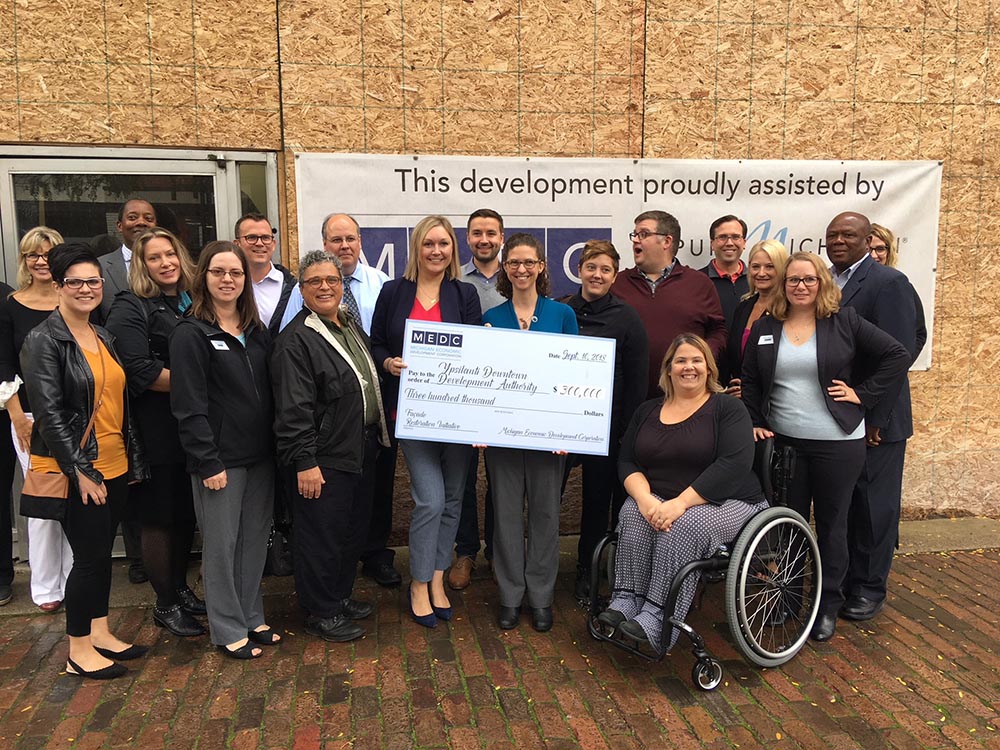 LANSING, Mich. – Ypsilanti is one of three communities in Michigan to be awarded a grant through the Michigan Economic Development Corporation's Façade Restoration Initiative pilot program. The $300,000 grant will be awarded on Monday to the Ypsilanti Downtown Development Authority (DDA).
The $1.5 million Façade Restoration Initiative, or FRI, is intended to expand state support for façade improvement projects in Michigan communities. FRI provides matching funds of up to 50 percent of façade restoration costs to local downtown development authorities, Main Street organizations, principal shopping districts or local authorities. To be eligible, communities must have an existing and locally administered façade improvement program already in place.
WHAT: Presentation of Façade Restoration Initiative grant
WHEN: Monday, September 10 at 11:00 a.m.
WHERE: The Back Office Studio, 13 N. Washington, Ypsilanti, MI, 48197
Ypsilanti currently has a pipeline of 12 buildings requiring façade repairs, including some buildings that require historic restoration. All of the projects will adhere to historic district guidelines. Since 2011, the Ypsilanti DDA has awarded more than $240,000 in grants, helping to spur $1.75 million in investments in the downtown.
"The revitalization of Ypsilanti's three downtown areas will get a major boost due to this transformational support from the MEDC. These funds will help our dedicated property and business owners leverage their dollars -- and sweat and tears - in a way that amplifies their investments to improve our community for residents and visitors alike. I look forward to this support spurring further reinvestment in Ypsilanti's historic urban core." Amanda Edmonds, Mayor of the City of Ypsilanti.
In addition to Ypsilanti, other communities receiving awards include the cities of Marquette and Wayland.
AVAILABLE FOR INTERVIEWS:
Katharine Czarnecki, Vice President, Collaborative Community Development, MEDC
Amanda Edmonds, Mayor, Ypsilanti
About Michigan Economic Development Corporation (MEDC)