•Two business expansions in Cascade Township and Plymouth Township will generate total capital investment of $9.4 million, create 110 jobs in medical device, cybersecurity sectors •Private investments reflect diversity in state economy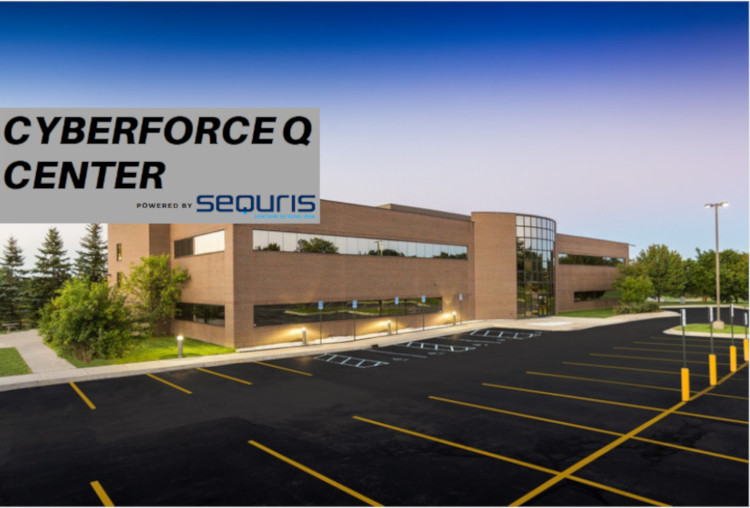 LANSING, Mich. – Two business expansions and a community revitalization project that will generate a total of $9.4 million in private investment and create 110 jobs have received Michigan Strategic Fund support, the Michigan Economic Development Corporation announced today.
"These investments underscore the strength of Michigan's medical device and IT sectors, and the work we are doing to diversify our state's economy. We're pleased to work with our local partners and support these expansions," said Jeff Mason, CEO, Michigan Economic Development Corporation, the state's chief marketing and business attraction arm that administers programs and performs due diligence on behalf of the MSF.
Medbio, Inc., founded in 2004 in the city of Grand Rapids, is a premier contract manufacturer offering innovative solutions for the medical and biotechnology industries specializing in clean room injection molding. Medbio is experiencing rapid growth in the injection molding area of its business and is reaching capacity at its Cascade Township facility. The company plans to renovate a facility across the street that is currently being used for storage to allow for more assembly and packaging space. The project is expected to generate a total capital investment of $3.5 million and create 43 jobs, resulting in a $180,000 Michigan Business Development Program performance-based grant. Michigan was chosen over competing sites in multiple states.
"Medbio continues to be one of West Michigan's most successful medical contract manufacturers," said Eric Icard, senior business development manager at The Right Place and project lead. "West Michigan hosts the highest concentration of medical device manufacturers in the state. As one of the fastest growing medical clusters in the Midwest, the region now employs over 20 percent of Michigan's medical device professionals."
Cascade Township has offered a property tax abatement in support of the project. Individuals interested in careers with Medbio should visit http://medbioinc.com/careers/.
"We believe the expansion is a testament to Cascade Charter Township's business-friendly environment, the overall incentive package, and our long friendship with the company," said Cascade Charter Township supervisor Rob Beahan. "Medbio's investment will continue to help drive our region's growing medical and biotech sectors."
Sequris Group, LLC, founded in 1995, created the Q|FRAME methodology that clients throughout the country use to implement an efficient and effective information security programs. Sequris has been working to streamline data security operations since its inception and is now reaching a new level of measurable and proven information security operations performance with the launch of the Cyberforce|Q Center to be located in the Charter Township of Plymouth.
The project is expected to generate a total capital investment of more than $5 million and create more than 60 new jobs, resulting in a $500,000 Michigan Business Development Program performance-based grant. Michigan was chosen over competing sites nationwide.
"This center provides the capability for information practitioners to participate within a cohort for the greater good while also providing their organizations with the best security operations capability," said Sequris Group's Founder and CEO Eric Eder.

The center is also paving the way for new cybersecurity talent to take form in Michigan. "We recognize and embrace the need to develop superior cybersecurity talent in our great state," said Sequris Groups Director of Professional Services Jim Powers. "We form partnerships with established academic institutions and collaborate on the development of curriculum. This effort allows to offer students from all backgrounds a roadmap for professional growth and participation in the cybersecurity community."
Cybersecurity professionals looking to expand their careers should visit http://www.sequrisgroup.com/careers.html.
"Sequris will be a welcome addition to Wayne County and Plymouth Township. As an IT company that supports the health care industry they will add greatly to the growing diversification of our economy," said Warren C. Evans, Wayne County Executive.
The Charter Township of Plymouth is in full support of the project. "On behalf of the citizens of Plymouth Township we welcome Sequris to our community," said Plymouth Township Supervisor Kurt L. Heise. "Sequris is bringing the kind of high-tech, good-paying jobs that represent the future of Michigan's growing economy. We are thrilled that Sequris has chosen Plymouth Township for its new corporate home,"
The village of Middleville was awarded $352,850 in Community Development Block Grant funds for the Lofts of Middleville renovation project at 101 E. Main St. in downtown Middleville. Formerly known as the Blough Building, the structure has previously housed retail stores, office and storage space, and the former Masonic Lodge. The exterior of the building will receive a major face lift, including brick repair, new windows and entries, restoration of cast iron posts, cornice repairs and more. The completed project will consist of rental housing and separate commercial space, and will reactivate a long-vacant, blighted property into an inviting and attractive community asset. The village of Middleville is contributing $27,500 in funds from the Downtown Development Authority, and private investment is estimated to be $350,000.
About Michigan Economic Development Corporation (MEDC)