•Project creates 100 high-tech jobs •Expansion key to company's strategic growth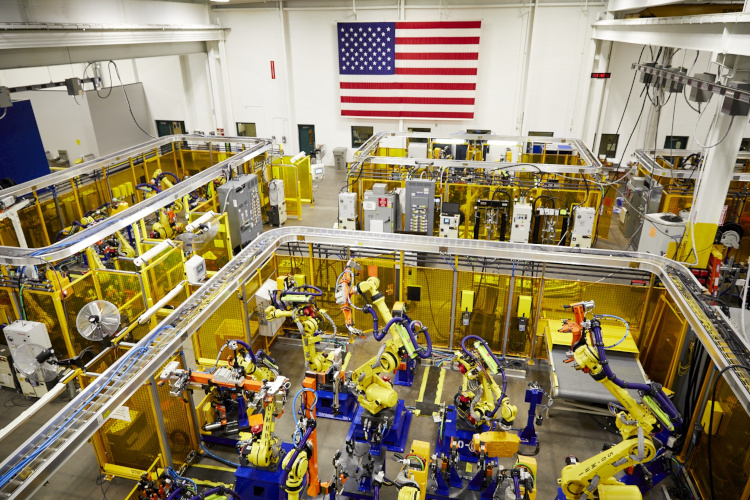 LANSING, Mich. – JR Automation, a manufacturer of custom automation technologies, is expanding its facilities in Holland, the Michigan Economic Development Corporation announced today.
The project is expected to generate a total capital investment of $4 million and create 100 high-tech jobs, resulting in an $800,000 Michigan Business Development Program performance-based grant from the Michigan Strategic Fund. Michigan was chosen over a competing site in Tennessee.
"JR Automation is one of the largest manufacturing employers in Holland, and the company's expansion here rather than in another state means good jobs for Michigan residents while underscoring the strength of the state's manufacturing talent," said Jeff Mason, CEO of MEDC, the state's chief marketing and business attraction arm that administers programs and performs due diligence on behalf of the Michigan Strategic Fund.
"We're pleased to work with our local partners and support this investment, which will provide good employment opportunities for Michigan residents and will create a long-term positive impact on the local economy," Mason said.
Established in 1980, JR Automation is a leading provider of intelligent automated manufacturing and technology solutions that solve customers' key operational and productivity challenges. JR Automation serves customers across the globe in a variety of end-markets, including automotive, aerospace, life sciences, e-commerce, food processing, and more. The company employs more than 2,000 people in 23 locations across North America, Europe, and Asia.
JR Automation is experiencing continued new growth and plans on investing $4 million to renovate its facilities at multiple locations in the Holland area and create 100 high-tech, high-paying jobs. The expansion will also include new investments in computers and IT.
"JR Automation has, and continues, to experience tremendous growth, both here in Michigan and internationally. With that, we are proactively investing in expansions to support this growth. We're proud of our Michigan roots and are deeply committed to continuing our growth here. We're thankful for the many Michigan organizations that help make that growth possible, including the MEDC, local government, Lakeshore Advantage, utilities, and countless others who have an attitude and desire to enable business success," said Bryan Jones, JR Automation CEO. "We are exceedingly grateful to our employees and the communities that do so much in making Michigan a great place to live, learn, and work, and to our partners who enable us to do more and be globally competitive. We are excited to be a contributor in Michigan's marketplace and see a bright future together."
The Holland Board of Public Works has offered support in the form of an economic development incentive rider that will result in savings of electrical demand charges for three years.
"We celebrate the vision and commitment of JR Automation, the State of Michigan business development team, the team spirit exhibited by Holland Board of Public Works, and the skilled involvement of Lakeshore Advantage to support business expansions in the City of Holland," said City of Holland Mayor Nancy DeBoer. "All boats rise together; we're so glad JR Automation has decided to create great jobs for our talented workforce and further invest capital in the advantage the Lakeshore region offers."
Lakeshore Advantage assisted the West Michigan-based company, working with local resources to assemble support for the project to happen in the West Michigan region.
"Automation is an increasingly necessary manufacturing support solution, creating high-tech, high paying jobs for employees with skills to work in this field," said Jennifer Owens, President, Lakeshore Advantage. "Lakeshore Advantage leads the standing ovation as JR Automation expands its operations in Holland, increasing the automation brain trust we have here in West Michigan."
The company could be eligible for up to $500,000 in training support through the Michigan New Jobs Training Program, which is designed to provide funding to train employees hired into "new" jobs paying at least 175 percent of minimum wage. The program allows for creative training options for new employees in partnership with Grand Rapids Community College.
West Michigan Works! is offering more than $50,000 in training grants and in-kind workforce support to JR Automation. These funds will allow the company to have the skilled and qualified workforce they need to be successful. Individuals interested in careers with JR Automation should visit https://www.jrauto.com/Careers.
About Michigan Economic Development Corporation (MEDC)