•Projects in Auburn Hills, Novi will generate private investment of $63.1 million •Projects underscore strength of state's manufacturing talent
LANSING, Mich. – Two global robotics suppliers are planning expansions in Southeast Michigan with support from the Michigan Strategic Fund support, the Michigan Economic Development Corporation announced today. Investments by FANUC and Nachi are expected to generate $63.1 million in private investment and create 136 jobs.
"The decision by these companies to expand in Michigan rather than in other states means good jobs for our residents and demonstrates the strength of our state's manufacturing talent pool," said Jeff Mason, CEO, Michigan Economic Development Corporation, the state's chief marketing and business attraction arm that administers programs and performs due diligence on behalf of the MSF.
"Collaboration with our local partners is key to attracting these kinds of investments and further building the economy in Southeast Michigan," Mason said.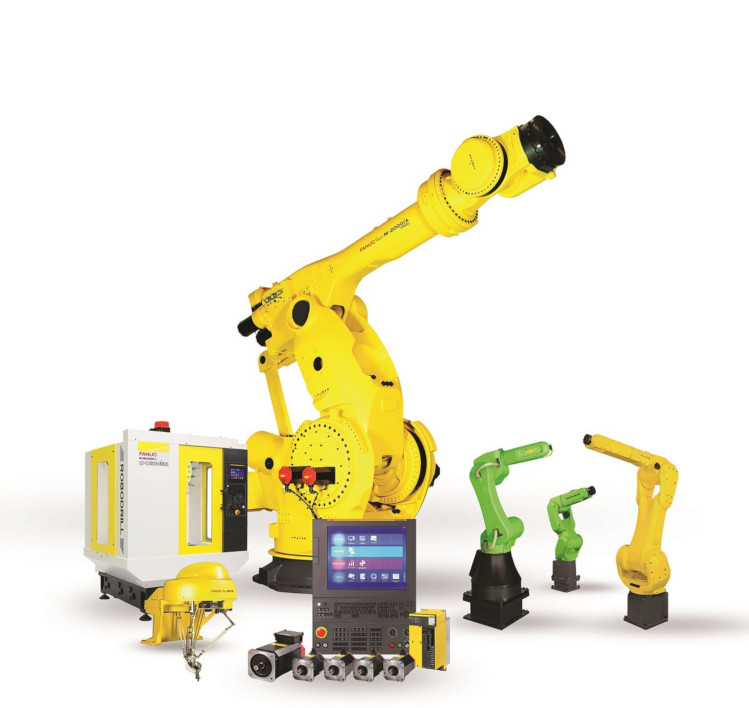 FANUC America Corporation, a subsidiary of FANUC CORPORATION in Japan, is the leading supplier of robotics, CNC systems, factory automation and Industrial IoT solutions. FANUC's innovative technologies and proven expertise help manufacturers maximize productivity, reliability and profitability. Based in Rochester Hills, the company has more than 1,400 employees in North and South America.
Following an expansion in 2016 to a system integration and logistics facility in Pontiac, FANUC America's accelerated growth has led the company to construct a new facility in the city of Auburn Hills that will be used for engineering, product development, manufacturing and warehousing. The project is expected to generate a total capital investment of more than $51 million and create 100 jobs, resulting in a $1 million Michigan Business Development Program performance-based grant. Michigan was chosen over a competing site in Illinois.
"Robotics and automation are key drivers of manufacturing competitiveness," said Mike Cicco, president & CEO, FANUC America. "We're looking forward to expanding our facilities here in Oakland County to keep pace with the growing demand for automation."
FANUC will hold an official groundbreaking ceremony later this fall. Individuals interested in careers with FANUC America should visit: https://www.fanucamerica.com/fanuc-america-careers.
"I am delighted FANUC continues its growth in Oakland County and has chosen Auburn Hills as the home for its new 475,000 square foot facility," said Oakland County Executive L. Brooks Patterson. "As a leading supplier of robotic automation worldwide, I congratulate FANUC on its expansion and thank it for the continued faith it has shown in Oakland County."
The city of Auburn Hills has offered a property tax abatement valued at $3,504,000 in support of the project.
"We are honored that FANUC has chosen to invest in Auburn Hills. We appreciate their confidence and investment in our community. Our staff has worked diligently to support the project, as their deep experience in robotics and software meets our goal of diversifying our local economy and that of Oakland County and the State of Michigan," said Auburn Hills Mayor Kevin McDaniel. "On behalf of the city council, city staff and our more than 23,000 residents, we welcome FANUC to our community and look forward to a long and prosperous relationship with their leadership and employees."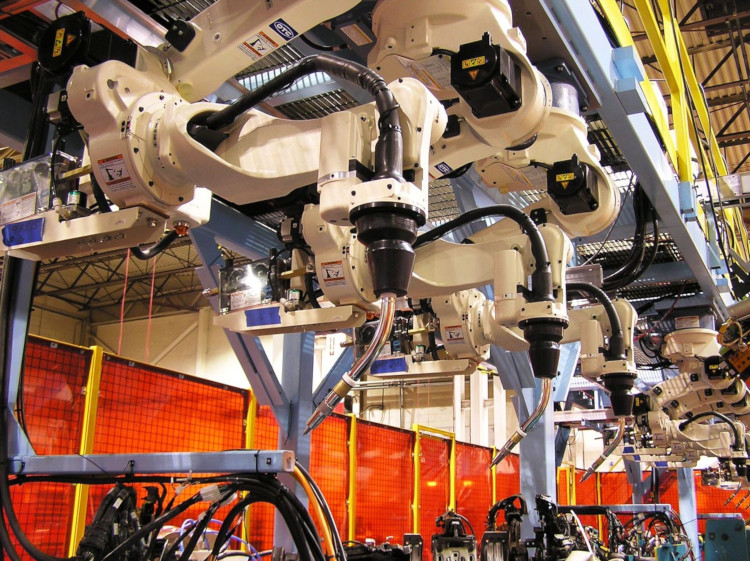 Nachi Robotic Systems, Inc. is a robotics and automation provider to the automotive, agriculture, health care, electronics manufacturing and general manufacturing sectors. Founded in 1989 with branch offices in Canada and Mexico, Nachi provides new robots, automation, service, parts and training to its customers. The parent company, Nachi America, Inc., is headquartered in Greenwood, IN.
Nachi is at capacity at its facility in the city of Novi and plans to lease a larger, newer facility in Novi that will house office, shop, laboratory, and warehouse space. The project is expected to generate a total capital investment of $12 million and create 36 jobs, resulting in a $360,000 Michigan Business Development Program performance-based grant. Michigan was chosen over a competing site in Indiana.
"The North American Headquarters for Nachi Robotics has seen success in Novi since 1989, so we are thrilled that we'll maintain residency in this city with a new facility on 12 Mile Road," said Nachi Robotics Chairman & CEO, Akira Nozaki. "With the money received from this grant, we're looking forward to expanding the footprint of NRS, not only in Novi, but Oakland County and the State of Michigan."
The city of Novi has offered a 50-percent property tax abatement in support of the project. For information on careers with Nachi, visit http://www.nachirobotics.com/company-information/careers-in-robotics/.
"Nachi is a valued member of our business community and I am happy they will continue to call Novi 'home' as they expand their footprint and operations," said Novi Mayor Bob Gatt. "Nachi's continued investment in Novi is a vote of confidence in our future, and a source of support for other companies looking to grow and prosper here."
About Michigan Economic Development Corporation (MEDC)