Business expansions, community revitalization projects create 269 jobs in Michigan
•Global circuit board manufacturer Actia locates North American headquarters in Romulus •Projects to generate total capital investment of $26.7 million •Community revitalization projects in Detroit, SW Michigan, Northern Michigan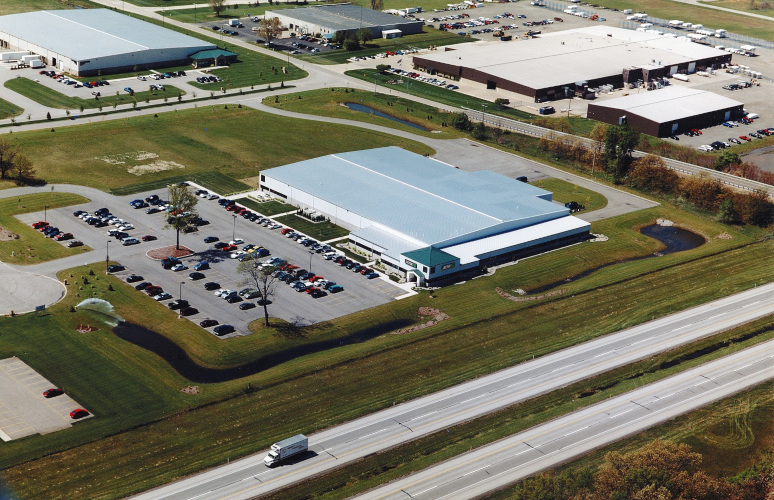 LANSING, Mich. – Three business expansions and three community revitalization projects that will generate more than $26.7 million in total investment and create 269 jobs in Michigan have received Michigan Strategic Fund support, the Michigan Economic Development Corporation announced today.
"These projects will lead to new business growth, revitalized communities and more and better jobs for our residents. We're pleased to work with our local partners and support these investments," said Jeff Mason, CEO, Michigan Economic Development Corporation, the state's chief marketing and business attraction arm that administers programs and performs due diligence on behalf of the MSF.
"We welcome Actia Electronics' investment in Michigan and look forward to working with them in the years to come as they grow and create jobs here," Mason said.
Business expansion projects are as follows:
Actia Electronics, Inc. is a subsidiary of Actia Corporation. Based in Elkhart, IN, the company processes the final assembly of circuit boards, testing and distribution. In addition to the North American presence, the ultimate parent, Actia Group, has operations in Northern Africa as well as Southern France. The overseas facilities are at capacity and the company needs to bring production and R&D capabilities to North America. Actia Electronics plans to purchase a 50,000-square-foot facility in the city of Romulus, investing $18.5 million and creating 151 jobs. As a result, the company has been awarded a $750,000 Michigan Business Development Program performance-based grant. Michigan was chosen over a competing site adjacent to the company's existing facility in Elkhart.
"ACTIA is poised for tremendous growth in the vehicle electronics market and as such has decided to invest heavily in the US to support this growth. After meeting with various representatives at all levels of government in the state of Michigan, we were convinced that Michigan was the place to be," said ACTIA Chief Executive Officer Adam Ramouni. "Early on in the selection process we recognized that a business-friendly city and state was key to our long term vision of growth and prosperity."
The city of Romulus is supporting the project with a 50 percent property tax abatement. For information on careers with Actia, visit http://automotive.actia.com/en/actia-automotive-job-ads.
"The City of Romulus is pleased Actia Electronics Inc. has chosen to locate in our community," said Romulus Economic Development Director Tim Keyes. "This is an international company that has enormous potential to expand and grow and also attract other research and development companies."
"With all the recent developments in Aerotropolis, it makes perfect sense to have a supplier like Actia Electronics locate there as we work to create a cluster of companies in logistics and transportation near the airport," said Wayne County Executive Warren C. Evans. "Clearly companies are seeing the value of locating in that area and we think others will continue to follow."
HNTB Corporation is an employee-owned infrastructure solutions firm serving public and private owners and contractors. With more than a century of service, HNTB delivers a full range of infrastructure-related services, including planning, design, program, and construction management. The company's sales have been steadily growing and plans to expand its operations in the city of Detroit, investing $483,000 and creating 28 jobs in Michigan. As a result, the company has been awarded a $112,000 Michigan Business Development Program performance-based grant. The city of Detroit has offered property tax abatement in support of the project. For information on careers with HNTB, visit http://www.hntb.com/careers.
International Wheel and Tire, Inc. (IWT) is a premier tooling and equipment supplier specializing in the design and manufacture of a wide range of balancing machines for balancing tires, wheels, assemblies, and components. As a result of increased sales, the company is in need of a high-tech facility to research, develop, manufacture and sell industrial automation equipment related to tire and wheel production and testing. The facility will also serve as the parent company's North American headquarters. IWT plans to establish its operations in the city of Farmington Hills, investing $4.275 million and creating 30 jobs, resulting in a $270,000 Michigan Business Development Program performance-based grant. Michigan was chosen over competing sites in the southeastern U.S. The city of Farmington Hills has offered to host a talent recruitment event in support of the project. IWT is currently looking for engineers, electrical apprentices and other technical positions. To apply, visit www.iwt-global.com.
Community revitalization projects are as follows:
Holden Block, LLC plans to rehabilitate a vacant, single-story building located at 1314 Holden Street in the Woodbridge neighborhood of Detroit. The completed project will include retail and commercial space that could be used as a restaurant, coffee shop and bakery. The project is expected to generate a total capital investment of $3.3 million and create 60 full-time equivalent jobs, and will rehabilitate a long-vacant building, increase economic activity in the area, and serve as a catalyst for additional investment. As a result, the project has been awarded a $400,000 Michigan Community Revitalization Program performance-based grant. In addition, the city of Detroit has approved a 12-year Obsolete Property and Rehabilitation tax abatement valued at $300,000.
The city of South Haven was awarded $184,850 in Community Development Block Grant funds for two downtown façade projects in downtown South Haven. The grant funds will historically renovate two buildings and will also improve the security, accessibility, and energy efficiency of the buildings, and will make the downtown more viable and attractive for shoppers and visitors to the area. The project is expected to generate private investment of $185,000.
The village of Central Lake has been awarded $261,350 in Community Development Block Grant funds for infrastructure improvements needed for the Project Rising Tide initiative in Central Lake. The village plans to use the funds to create a public pavilion at the farmers market and add new boat slips at the waterfront in Thurston Park, allowing visitors and residents to use the waterfront and improving the economic activity at both of these important community assets. The village of Central Lake plans to contribute $20,000 in support of the project.
About Michigan Economic Development Corporation (MEDC)