City of Dearborn Awarded Redevelopment Ready Communities Certification
Thursday, January 18, 2018
City recognized for its transparent, predictable and efficient development-related practices
LANSING, Mich. – The city of Dearborn has earned Redevelopment Ready Communities (RRC) certification, the Michigan Economic Development Corporation announced today. After working toward RRC certification for more than two years, Dearborn is in full alignment with the RRC best practices and is poised to attract and support private investment.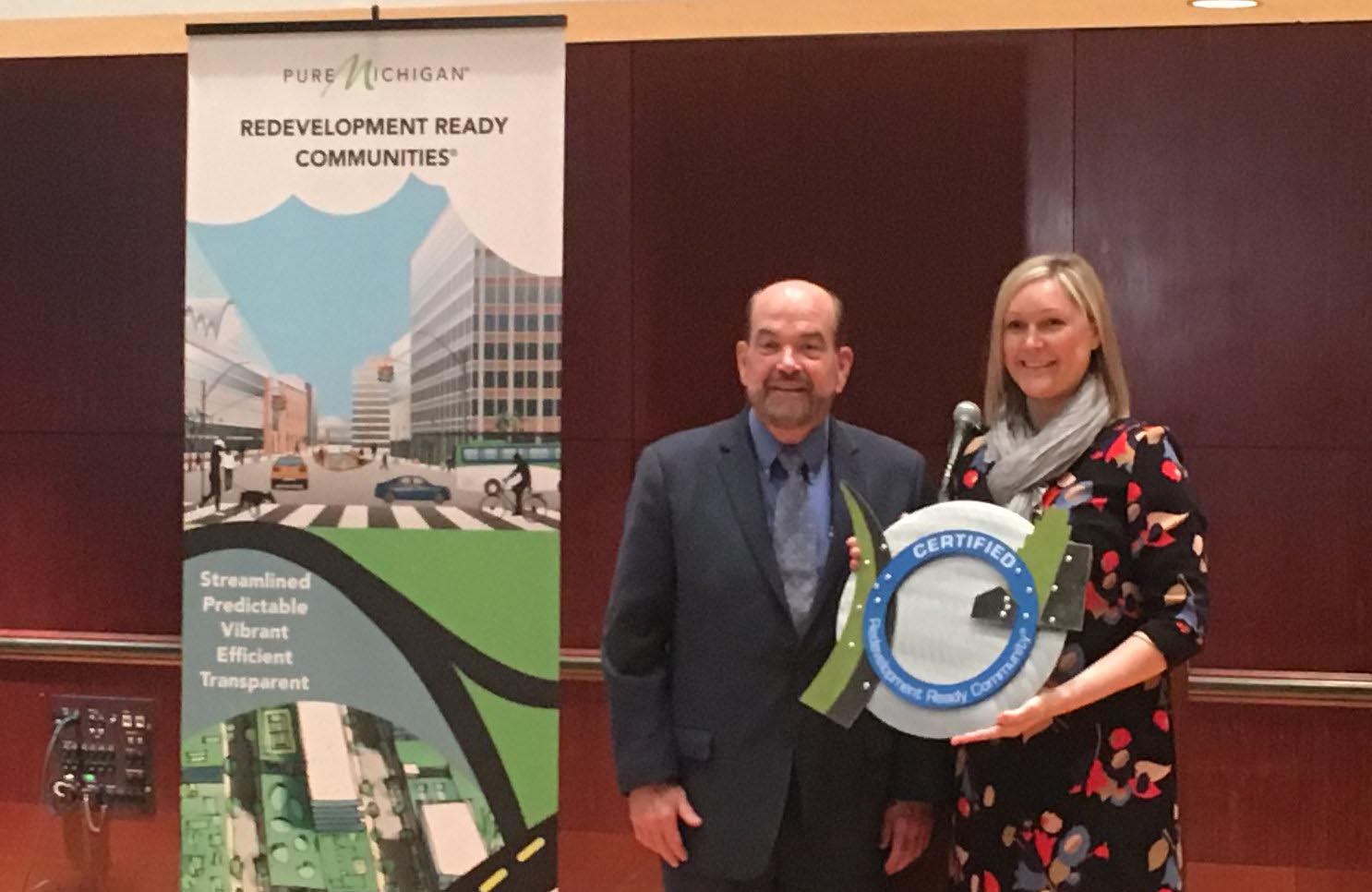 The MEDC will hold a formal presentation at 10 a.m. Friday, January 19 at the Ford Community & Performing Arts Center, Studio A, 15801 Michigan Avenue, Dearborn.
Certified communities demonstrate they have predictable development review processes and are actively marketing redevelopment opportunities to potential investors. Dearborn is the 16th community to achieve RRC certification statewide and the first in Wayne County. Dearborn joins five other RRC certified communities in Metro Detroit—Roseville, Eastpointe, Lathrup Village, Southfield and Ferndale.
"Communities that receive RRC certification have removed unnecessary hurdles to development, while preserving their vision and goals for a successful future," said MEDC CEO Jeff Mason. "We congratulate Dearborn for being the 16th community in Michigan to achieve this certification and look forward to working collaboratively with Dearborn to create a vibrant community where business and talent want to be."
In July of 2015, Dearborn received an evaluation of its development-related practices that included recommendations for how the city could improve its plans, policies and processes to meet the RRC best practice criteria. Dearborn has succeeded in implementing all of the best practices and deserves to be recognized for the accomplishment.
"We're proud to have earned the designation as a Redevelopment Ready Community," said Dearborn Mayor John B. O'Reilly, Jr. "This certification conveys a clear message that Dearborn has efficient and customer-friendly practices that make it possible for developers and businesses to succeed with their plans to invest in our city. Now, from the moment we are contacted by investors, they get the sense that we are here to help."
About Michigan Economic Development Corporation (MEDC)