MEDC partnering with Detroit Garment Group to connect Michigan fashion designers with buyers
LANSING, Mich. –The Michigan Economic Development Corporation's Pure Michigan Business Connect and the Detroit Garment Group have teamed up to host VERGE: Michigan's most inclusive fashion trade show, showcasing apparel and accessories by Michigan designers. The event is scheduled for Monday, August 7 at the Garden Theater in Detroit.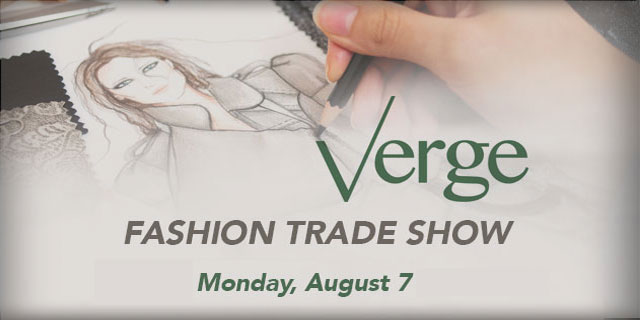 "The summit creates a unique opportunity for Michigan's talented apparel and accessories designers to meet with buyers and identify and create new business prospects for our state's fashion industry," said MEDC Group Vice President Trevor Pawl. "This event will allow retailers looking to capitalize on increasing consumer demand for unique, locally made goods by connecting them with Michigan designers."

VERGE will bring together approximately 30 Michigan designers with buyers from boutiques and retailers interested in Michigan-made fashion merchandise. In addition to exhibiting their products on the trade show floor, exhibitors can participate in a pitch lounge to learn how to perfect their product pitches to buyers as well as a pitch competition for prizes.

The VERGE fashion exhibit was created as a way to connect Michigan fashion designers to interested buyers and help alleviate one of the biggest obstacles that designers face – a chance to showcase their collections to the right people. The exhibit will not only support the growth of Michigan designers, but will raise the profile for Michigan's growing fashion industry.

"We are excited to partner with the MEDC to aid in both the exposure and growth of Michigan's fashion community," says Lindsey Alexander, executive director of DGG. "While a trade show is a great place to meet potential buyers and get product orders, it's not always financially feasible to attend fashion trade shows in other states. With Verge, we are bringing that experience to local designers to showcase their products and make those critical connections with buyers."

Buyers can get more information and register for the event at www.detroitgarmentgroup.org/dgg-trade-show. Registration is closed for exhibitors. VERGE is a trade event and open only to designers and buyers.

Pure Michigan Business Connect (PMBC) is a public-private initiative developed by the Michigan Economic Development Corporation that helps connect local and global purchasers to suppliers of Michigan goods and services. PMBC accomplishes this by offering no cost, customized procurement or joint venture/R&D matchmaking initiatives with the intent of saving all negotiating parties time and capital resources.

Since the program was launched in 2011, it has facilitated more than $5 billion in revenue for Michigan companies, which translates into approximately 24,000 jobs for Michigan residents. For more information on Pure Michigan Business Connect, visit www.michiganbusiness.org/pmbc/.

About Detroit Garment Group
DGG is fueling Michigan's fashion and industrial sewing communities to ignite economic impact, with a vision is to become THE state for the cut and sew industry through education, job creation, professional incubation, and business attraction. For more about DGG, please visit detroitgarmentgroup.org.
About Michigan Economic Development Corporation (MEDC)