$50,000 goal to win matching grant through MEDC's Public Spaces Community Places initiative
LANSING, Mich. – The Michigan Economic Development Corporation and Michigan Urban Farming Initiative (MUFI) today announced a new crowdfunding campaign to transform a long-vacant building into a new community resource center to benefit residents in Detroit's lower North End neighborhood. The project is part of the all-volunteer organization's plans to create "America's First Sustainable Urban Agrihood."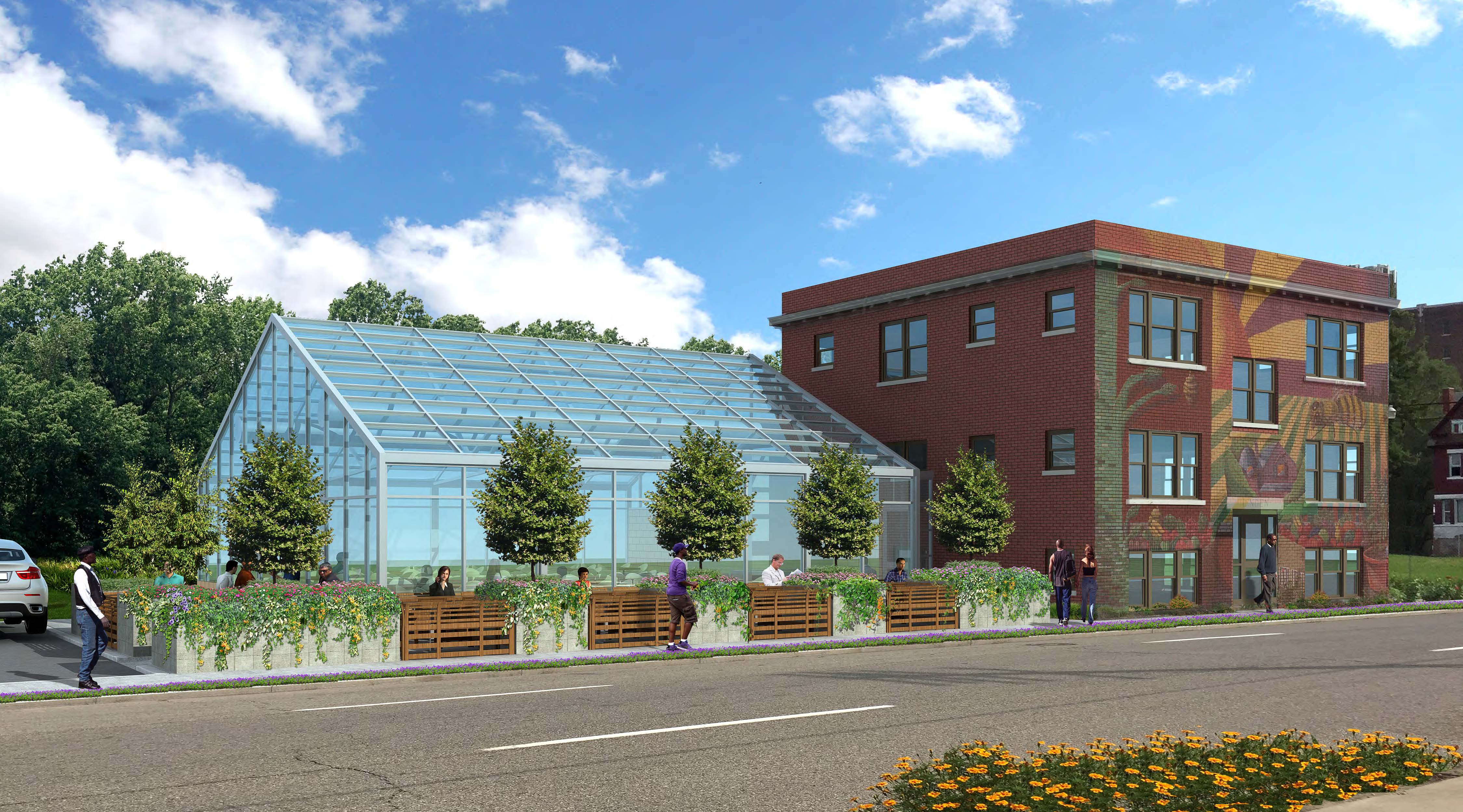 Offered through Michigan-based crowdfunding platform Patronicity, funds raised through this campaign will transform the three-story former apartment complex across from MUFI's urban garden into a community center. The new building will serve as a community gathering space and offer educational, nutritional, and other programs. It will also contain a commercial kitchen.

"Thoughtful initiatives like this have a large impact in community revitalization," said MEDC Vice President of Community Development Katharine Czarnecki. "We are pleased to partner with and provide resources for the creation of a space that will provide health benefits, training opportunities and a gathering space for the residents of this neighborhood."

BorgWarner, a global leader in clean and efficient technology solutions for combustion, hybrid and electric vehicles based in Auburn Hills, helped launch the crowdfunding campaign with a $10,000 donation today. If the campaign reaches its crowdfunding goal of $50,000 by Sunday, April 2, the project will receive a matching grant with funds made possible by MEDC's Public Spaces Community Places program. For project details and to donate, please visit: http://www.patronicity.com/mufi.

In addition to MUFI's Community Center, the nonprofit's urban agrihood also includes a two-acre urban farm, 200-tree fruit orchard, children's sensory garden, water harvesting cistern, and more.

The urban farm grows more than 300 produce varieties annually. The fresh vegetables are provided for free to about 2,000 households, churches, food pantries and others within two-square miles of the farm. MUFI also has plans for a new healthy food cafe, which will be located next to the community center and will also contain a commercial kitchen.

"The Public Spaces, Community Places placemaking grant is a creative way for supporters of the Michigan Urban Farming Initiative to have a hand in helping build America's first sustainable urban agrihood located in Detroit's lower North End community," said Tyson Gersh, president and co-founder of MUFI. "Through the program, we can expand our agricultural campus with donations used to fund the restoration of a long-vacant building into the neighborhood's most sustainable Community Center along with a new healthy food café."

Public Spaces Community Places is a collaborative effort of the MEDC, the Michigan Municipal League, and Patronicity, in which local residents can use crowdfunding to be part of the development of strategic projects in their communities and be backed with a matching grant from MEDC. Communities, non-profits and other business entities can apply at https://patronicity.com/puremichigan.

The Public Spaces Community Places initiative started in 2014 with MEDC providing matched funding of up to $50,000 for community improvement projects throughout Michigan. As of February 1, 2017, the MEDC has provided $3,228,500 in matching grants. Since the launch of the program, 99 projects have been completed successfully with more than $3.8 million raised from 17,463 individual donors.
About Michigan Economic Development Corporation (MEDC)