Aerospace firm, auto-safety company expand in Oakland County
Grants to two companies with plans to create a total of 784 full-time jobs and invest $357 million in Oakland County approved
Grants to two companies with plans to create a total of 784 full-time jobs and invest $357 million in Oakland County were approved today by the Michigan Strategic Fund (MSF) board.
"These projects reflect the growing appeal of Michigan as an aerospace magnet for businesses, and more evidence of the profound advantages of locating and expanding a business in the global automotive capital," said Steve Arwood, CEO, Michigan Economic Development Corporation, which, on behalf of the MSF board, administers grants and programs along with performing due diligence.
MEDC is the state's chief marketing arm for business attraction, and oversees the Pure Michigan campaign.
Williams International Co.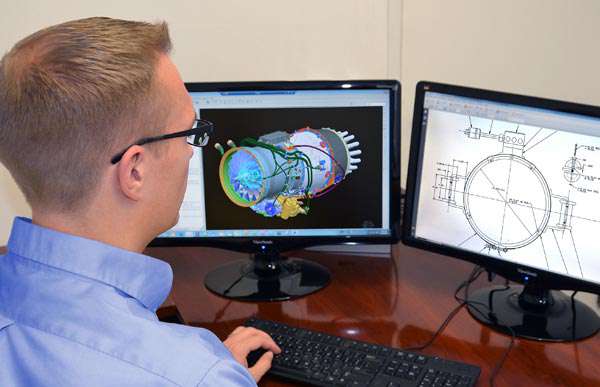 Williams International Co. will invest $344.5 million for the purchase and development of four parcels of land in Pontiac, where the world leader of small engines for the aerospace industry will expand their overall capacity by hiring 400 people and potentially transferring another 500 employees into Pontiac.
The MSF board approved a $4 million Michigan Business Development Program performance-based grant to Williams International, which is headquartered in Commerce Township, where research-and-development along with repair-and-overhaul is conducted. Michigan was selected over competing sites in Alabama, North Carolina and Utah.
Williams International's expanding footprint in the state spotlights Michigan's increasing profile in the aerospace industry, said Arwood.
The state is ranked second for aerospace manufacturing attractiveness, according to a PricewaterhouseCoopers survey. The state's aerospace and defense companies have nearly $1 billion in annual sales. Industry giants with a presence in Michigan include Boeing, Lockheed Martin and NASA. In addition, the state is ranked third in the nation for its pool of talent among occupations in primary demand by aerospace.
Formerly the home of Michigan Motion Pictures Studio at what was once a GM truck plant, the Pontiac site will also be a new location of Williams International's expanding manufacturing operations.
The City of Pontiac is offering property tax abatement in support of the project. MSF board also approved a 15-year Renaissance Zone for the project.
For information on careers with Williams International, visit https://re11.ultipro.com/WIL1006/JobBoard/ListJobs.aspx?__vt=ExtCan.
Autoliv invests in Southfield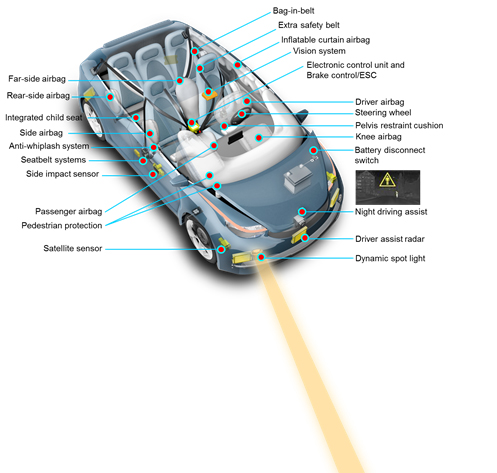 Autoliv ASP Inc., a Swedish-American auto-safety manufacturer with headquarters in Stockholm and Auburn Hills, will invest $22.6 million and create 384 jobs over five years in Southfield. The MSF board approved a $2.6 million Michigan Business Program performance-based grant to attract Autoliv's investment into the state.
Michigan was chosen by Autoliv over competing sites in Ohio and Utah. The City of Southfield has offered property tax abatement in support of the project.
The maker of airbags, seatbelts, radar and camera vision systems plans to lease a newly constructed 180,000-square-foot state-of-the-art facility in Southfield to consolidate their Michigan operations, which currently exists in four facilities.
Autoliv has more than 80 facilities in 29 countries including four facilities in the cities of Southfield.
For information on careers with Autoliv please visit www.autoliv.com/Careers/Pages/default.aspx.
Oakland University receives funds for early stage tech companies
In addition, MSF approved today a Business Incubator Program award of $199,625 over two years to Oakland University Incubator.
Funding will be used for the salary of a gatekeeper, who will be responsible for client recruitment and connecting companies with various entrepreneurial services.
Contact Us