Pure Michigan celebrates the snow with the launch of its winter advertising campaign and redesigned website
Pure Michigan celebrates the snow with the launch of its winter advertising campaign and the newly redesigned www.michigan.org website. Through a targeted digital advertising campaign and the revamped web site, the winter campaign will feature the brand's iconic imagery while highlighting the activities that make Michigan a premier winter destination in the region.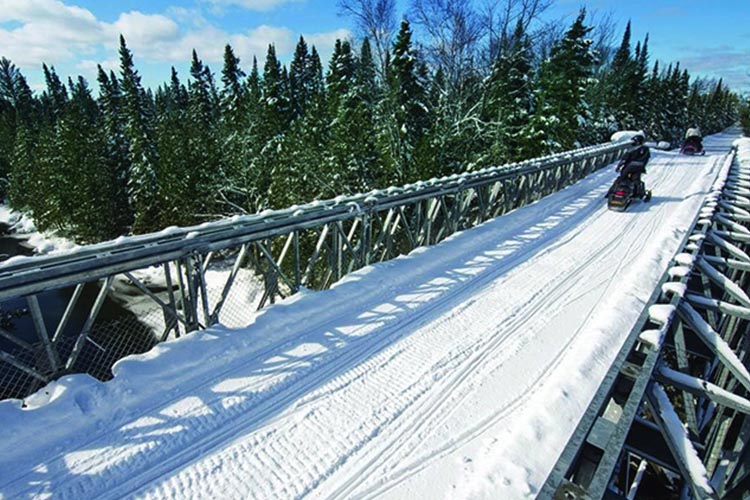 "We are passionate about winter here in Pure Michigan, and this campaign is designed not only to inspire, but also to highlight the activities and destinations that can only be enjoyed during a winter getaway in Michigan," said Dave Lorenz, vice president of Travel Michigan, part of the Michigan Economic Development Corporation.
The new www.michigan.org website is part of an ongoing initiative by Travel Michigan to evolve the Pure Michigan campaign into activity, or interest-based marketing, in addition to its traditional marketing strategies. The new site will also allow for a better user experience with more personalization, extended integration with social media assets and an overall experience more aligned with the Pure Michigan brand.
Content still to come includes additional passion pages, more videos, new social media feeds and original content as well as additional tools available to trip planners on the site. Over the next few months the personalization aspects of the site will also begin to be rolled out.
"This is the first phase of what is a work in progress and we anticipate there will be many adjustments made in the coming weeks and months as we utilize new technology and better understand the site users' needs," said Lorenz.
Travelers and travel industry partners are encouraged to use the hashtag #puremichigansnowday on social media to highlight winter offerings and adventures across Michigan. A new social media feed on www.michigan.org/winter will showcase images shared using this hashtag on the new website. Pure Michigan will also host a winter sports-themed Twitter chat tomorrow, Wednesday, January 11, from noon-1 p.m. Follow @PureMichigan on Twitter or use the #PureMichiganChat to participate.
The broadcast and digital winter advertising campaigns also launch this week, featuring the television spots "Snow Day" and "Chance of Snow" and radio spots "Snow Day," "Snow" and "32 Degrees" in markets including Chicago, Ill.; Cincinnati, Cleveland, Columbus, Dayton and Toledo, Ohio; Green Bay and Milwaukee, Wisc.; Indianapolis, Ft. Wayne and South Bend, Ind.; Minneapolis, Minn; and Southern Ontario. Targeted digital advertising – including rich media banner ads and paid social media ads – will also be running in these markets, directing people to the "Snow Day" landing page at www.michigan.org/winter.
Billboards featuring Grand Haven, Marquette and Munising will be on display in out-of-state markets as well as in-state markets of Detroit, Grand Rapids, Flint, Lansing and Saginaw. Nine industry advertising partners also have in-state and regional radio ads featured as part of this year's winter campaign. Those partners are Ski Michigan, Detroit, Gaylord, St. Ignace, Keweenaw Peninsula, Frankenmuth, Mt. Pleasant, Muskegon and Manistee.
The total budget for the winter advertising campaign this year is $1,462,302, including $244,457 from the winter advertising partners.
Michigan is home to more than 6,500 miles of snowmobile trails, 3,000 miles of cross-country skiing trails and is second in the nation for ski areas boasting everything from family friendly bunny hills to the tallest vertical drop in the Midwest at Mt. Bohemia. In 2015, winter tourism generated $3.3 billion in traveler spending in Michigan.
Contact Us