FOCUS: Growing the state's creative economy
Wednesday, January 25, 2017
New MF&DMO initiative aims at attracting, retaining Michigan's diverse creative talent
Millennials want to work and live in communities that are vibrant and engaging – places distinguished by a range of social and contemporary residential options and commercial/shopping experiences. With this in mind, the Michigan Film & Digital Media Office (MFDMO) is developing a talent initiative that focuses on growing the state's creative economy, which employs nearly (1) 90,000 people, many of whom are Millennials.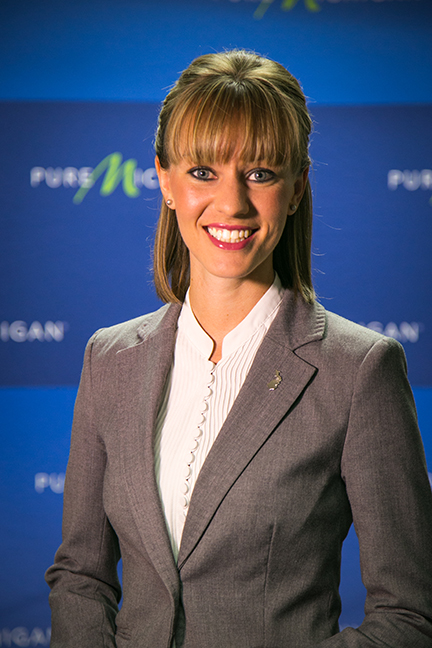 With the end of the incentive program in 2015, the MFDMO expanded its scope to support the creative industries in a more holistic way. Creativity is an essential part of the state's heritage of innovation. And, further building the creative economy is a central part of fostering the entrepreneurial spirit and culture that makes Michigan a great place to live and work.
From music to marketing and advertising to industrial design - creatives have put Michigan on the map to being the home of where creativity is encouraged and embraced. Today there are 32 clusters (2) that experts consider to be part of the creative industry including: film; audio visual and broadcasting; creative technology; advertising; architecture; art schools/education; artists and agents; culture and heritage; design; fashion (garment, textile); literary, publishing and print; music; performing arts; and visual arts and crafts.
The MFDMO talent initiative complements ongoing place-making efforts to grow each of these creative clusters by supporting local communities and letting them determine how best to attract and retain those working in this industry; tailoring their approach based on the strengths of their region.
This can be done through fostering communication and networking among businesses, encouraging local businesses to exchange services by connecting local buyers and suppliers, enhancing local community development projects that inspire innovation and creativity, and welcoming tourists and developers, and those who want to live in and near a culturally thriving environment.
Our strategy aims to build effective ways for communities to promote employment opportunities targeted at prospects in the creative industries, while demonstrating the many ways their communities are ideal places to work, live and play.
For over 30 years, the MFDMO has been supporting the media industries and positioning Michigan as a worldwide production destination. With our broader mission and innovative approach to supporting all creative industries, we look forward to building on our success of the past and continue to position Michigan as America's creative destination.
Jenell Leonard is commissioner of the Michigan Film & Digital Media Office.
Contact Us