MEDC, Citizens Bank present micro grants to 70 entrepreneurs, funds boost to small agribusinesses in SE Michigan
"These grants will help food entrepreneurs launch their business ideas as well as grow and create jobs." --Mark Morante, MEDC Senior Vice president, Community Development.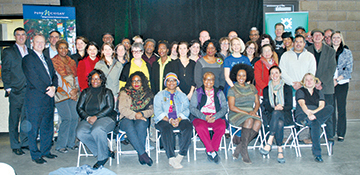 Gathered on a late November morning in Detroit's Eastern Market, Dawn DeMuyt and Cynthia Davis were among the 70 agri-business entrepreneurs who received grants from Citizens Bank's "Growing Communities," a program that promotes regional economic vitality.
Michigan Economic Development Corporation and Citizens Bank announced (Wednesday, Nov. 18) grants totaling $175,000 in the latest round of awards to Eastern Market Corporation (EMC), which distributes funds to help grow small businesses, including purchasing point-of-sale systems, equipment, freezers/coolers and marketing resources.
"Starting and running a small business is hard work, and Citizens Bank understands that because we work with small business owners here in Southeast Michigan every day," said Rick Hampson, president of Citizens Bank, Michigan. "We are proud to continue our partnership with Eastern Market to help these businesses grow and prosper."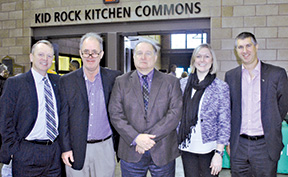 Funding from MEDC is part of its economic gardening strategy, which connects businesses, state and local government along with community partners to create a nurturing environment for entrepreneurs and small businesses, said Mark Morante, MEDC senior vice president, community development.
"The program fosters entrepreneurship and small business growth in metro Detroit, " he said. "These grants will help food entrepreneurs launch their business ideas as well as grow and create jobs."
Related story "Coffee shop, bakeries, farms among 70 business awarded $175,000," Crain's Detroit Business, November 18, 2015
Contact Us