Clean Energy
From the manufacturing of electric vehicle charging stations to solar panels and wind turbines, Michigan is a national leader in clean energy investments. The state's clean energy sector, powered by Michigan's growing EV industry, also leads the Midwest in the number of clean energy workers. Additionally, Michigan is ranked as the best state for climate change when considering drought, extreme heat, wildfires, flooding and climate change preparedness. Michigan's Renewable Energy Credits program provides businesses with an inexpensive way to support renewable energy by matching energy use with credits from wind and solar energy, giving businesses a low-cost way to offsetting their carbon footprint.
Michigan is competing with everyone to lead the future of cars, chips, and clean energy. In the last few years, we have utilized powerful, bipartisan economic development tools and incoming federal resources to secure over $20 billion of investment and 13,000 good-paying jobs and bring critical supply chains back home. Michigan's future is bright, and I know we will build on our economic momentum to create tens of thousands more job and drive investment across every region of our state.
MI Healthy Climate Plan Positions Michigan as a Climate Action Leader
The MI Healthy Climate Plan lays out a pathway for Michigan to reach 100% carbon neutrality by 2050 with interim 2030 goals to avert the worst impacts of the climate crisis, create good-paying jobs, and build a healthier and more prosperous, equitable, and sustainable Michigan for all Michiganders.
Michigan Wins Funding for Clean Hydrogen Hub
Gov. Whitmer recently announced that a Michigan-backed clean hydrogen hub project, the Midwest Alliance for Clean Hydrogen (MachH2) has been awarded up to $1 billion by the U.S. Department of Energy to develop regional supply chains for the production, distribution, and use of hydrogen in trucks and heavy-duty vehicles. 
The project is anticipated to create 13,600 direct jobs—12,100 in construction jobs and 1,500 permanent jobs. Michigan was one of only seven projects to win this transformational funding and this announcement builds on Michigan's leadership in the advanced manufacturing and clean energy industries.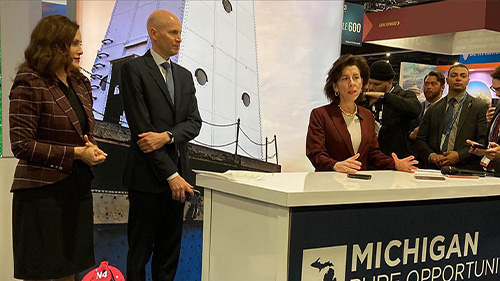 More Hydrogen News
Nel Hydrogen to Build Gigafactory in Plymouth Township, Bringing 517 Jobs, $400 Million Investment
Norwegian hydrogen company Nel Hydrogen has chosen Plymouth Charter Township as the location for its new automated gigafactory for production of electrolyzer technology for green hydrogen production. Nel CEO Håkon Volldal said the company selected Michigan for the state's highly skilled workforce, financial incentives and collaboration among the state's universities, research institutions, and strategic partners.
Read Press Release
Michigan is committed to more aggressively presenting its case for being a climate change winner. We are working with businesses to reduce carbon emissions, promote clean energy jobs and support the infrastructure to prevent and prepare for natural adversities.
Michigan is a Low Risk Location
Peace of mind in Michigan is readily available as the state provides safety and security amidst natural disasters, as it is largely protected from earthquakes, flooding, hurricanes and tornadoes.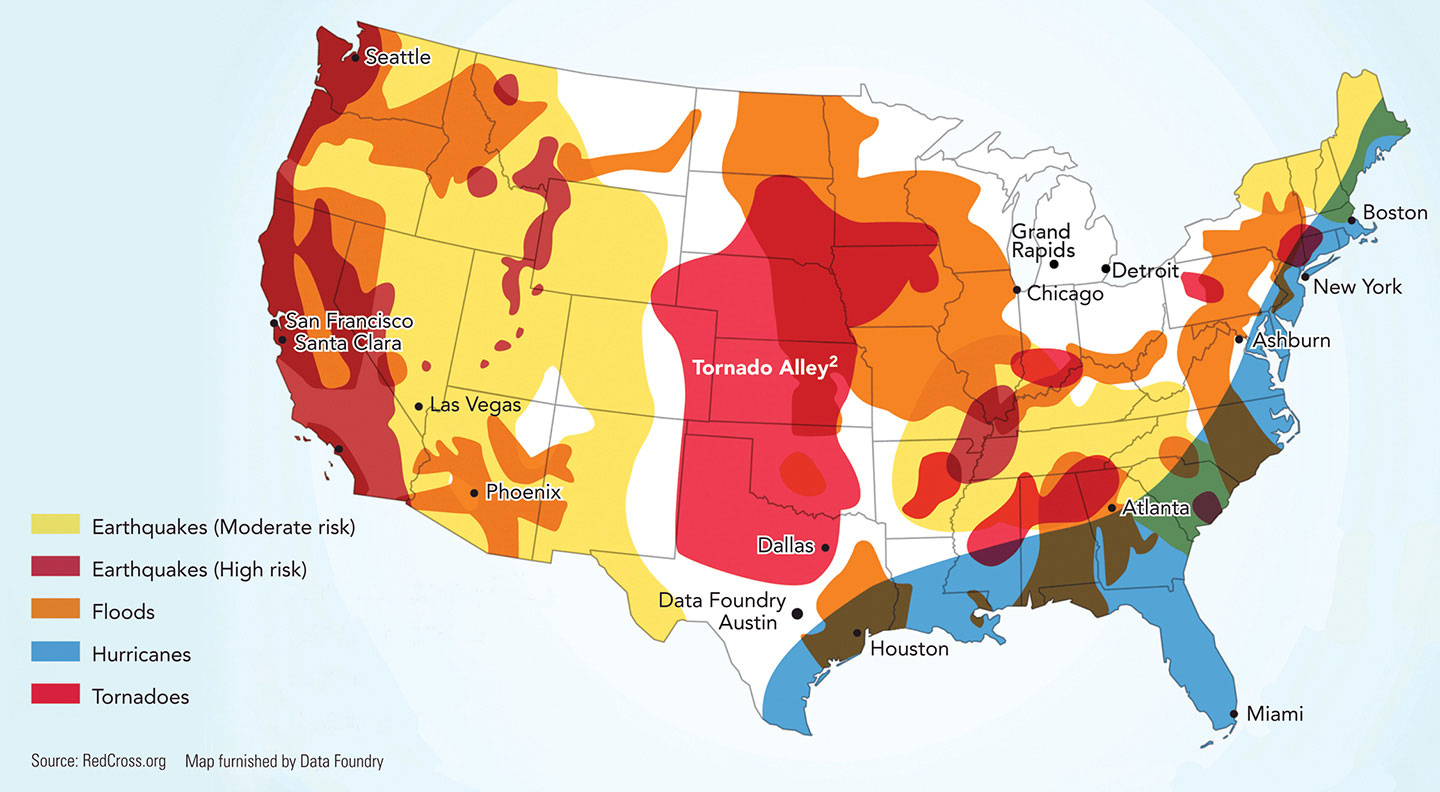 The Michigan Opportunity Podcast
Michigan's optimal resources for the clean energy industry is highlighted in several episodes of The Michigan Opportunity Podcast. Now in its third season, host Ed Clemente has been joined by several guests specializing in clean energy, sustainablitiy, and more. Click on the episode links to the right and listen to insightful conversations and hear about new, emerging global trends.
Living in Michigan
Michigan's attractive business climate is surpassed only by its natural beauty and active lifestyle. With four seasons, 11,000 lakes and the country's longest freshwater coastline, Michigan offers ample opportunities to enjoy recreational activities like boating, fishing, golf, skiing, hiking and more. Michigan is also home to the highly regarded Detroit Institute of Arts, over 100 wineries, and is a craft beer destination. We also have the lowest cost of living of any state in the Midwest. When it comes to living and doing business, nothing compares to Pure Michigan.
Learn more