From their meager beginnings in a pole barn in the Upper Peninsula, Northern Wings has discovered that with the help and support of MEDC and its network of partners, the sky is the limit for its continued success.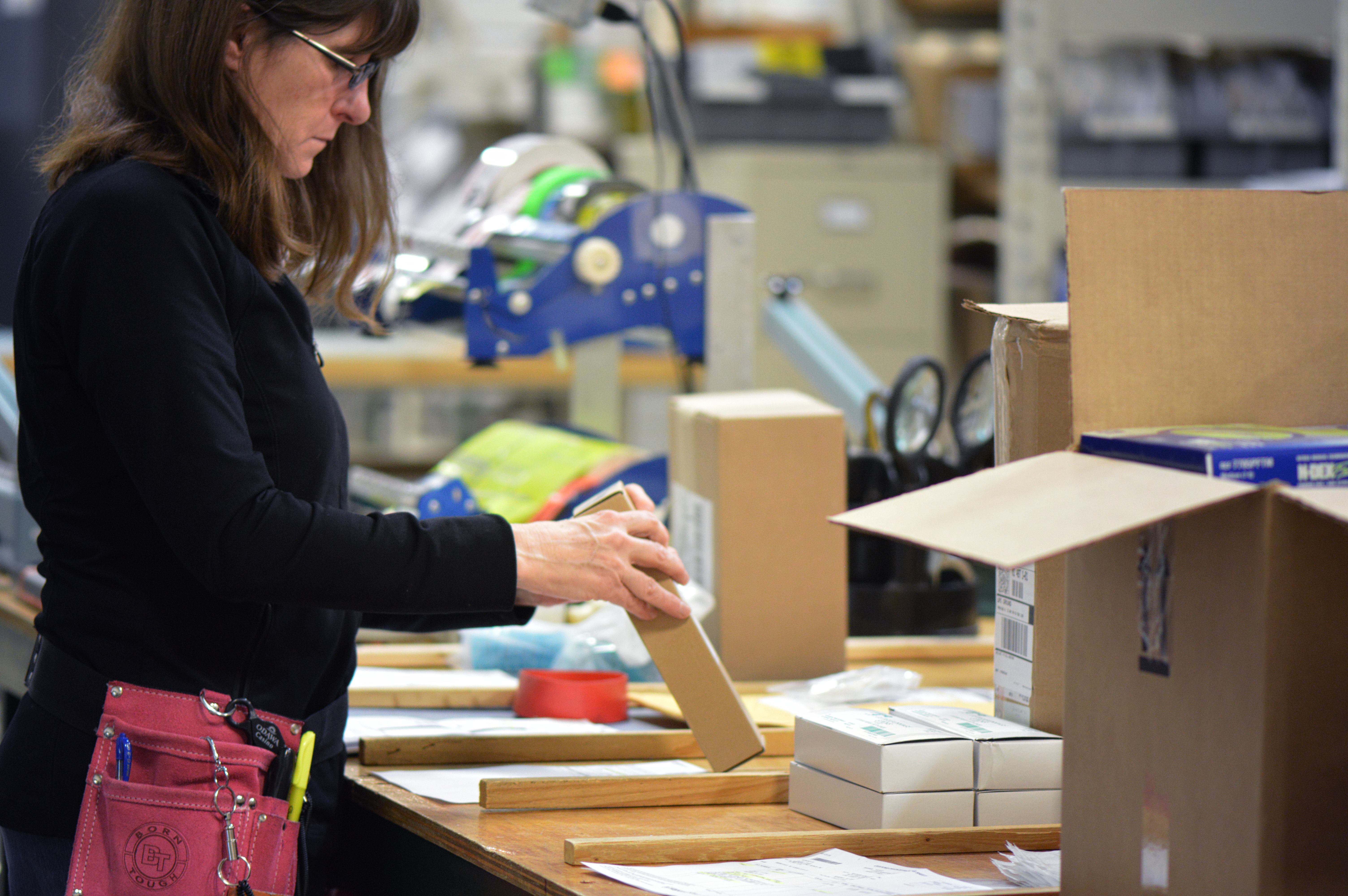 In 2001, Northern Wings was founded in a pole barn in Mackinac County — a rural region in Michigan's Eastern Upper Peninsula. As one of only two employees at the time, U.P. native Dave Goudreau returned to the area after retiring from 24 years of military service to launch a business and help generate sustainable growth and job creation in the region. Building on his experience as a helicopter pilot in the Marine Corps, Goudreau established Northern Wings, a precision machining and fabrication shop with capabilities in aerospace and military welding, machining and non-destructive testing.
However, while Goudreau was undoubtedly an expert in aviation after spending his career piloting and maintaining military aircraft, the skill set the company needed in its employees was not available in the area. If Northern Wings hoped to expand beyond its two employees, it would need help training its future workers to excel in this highly technical field. Luckily, the Procurement Technical Assistance Center (PTAC) in nearby Onaway, Michigan, could provide Northern Wings the training and support it needed to grow.
With 11 office locations in all corners of the state, PTACs help enhance national defense and economic development in the state of Michigan by assisting Michigan businesses in obtaining and performing on federal, state and local government contracts. The seminars, training, consultations and events hosted by PTACs are made possible thanks to funding and support provided by the Michigan Economic Development Corporation (MEDC), making PTACs a significant partner in strengthening Michigan's economy and creating opportunities in industries including defense and aerospace.
"PTACs are the best business development partners we have," said Goudreau. "We used them to get started and they continue to provide key training and services to our employees as we grow."
Goudreau was the first Northern Wings employee to attend PTAC training, and in the nearly 20 years since then, the company's employees have consistently attended the trainings, seminars and counseling sessions provided by the local PTAC offices. On top of the countless unscheduled phone discussions and in person conversations during site visits by PTAC representatives, there are over 60 documented counseling sessions to date.
By working with PTAC, Northern Wings enhanced its capabilities as an aviation program manager and AS9100 certified aerospace manufacturing and stocking distributor. The company has provided services as well as certified materials and parts for commercial, government and military aircraft programs serving customers including NASA, the Defense Logistics Agency (DLA), and the U.S. Department of Homeland Security. Its list of prime contractors includes industry giants such as Boeing Aerospace, L-3 Technologies, Sierra Nevada Corporation, Dyncorp and Northrop Grumman. In the last decade, the company has completed diverse projects for the U.S. Army Corps of Engineers, the U.S. Coast Guard and the U.S. Department of Interior, including historical rehabilitation projects at the Sleeping Bear Dunes National Lakeshore, Pictured Rocks National Lake Shore, Apostle Islands National Lake Shore and River Raisin National Recreation Area.
The success Northern Wings has experienced thanks to support from PTACs and the MEDC has allowed it to grow both its physical plant and develop an award winning staff. In recent years, the company has expanded its office space, building out from 12,000 square feet to about 20,000 square feet, in addition to purchasing a separate building for storage space. While the company has satellite sales and accounting offices in North Carolina and Wisconsin, eighty percent of its employees — and all its manufacturing, distribution and repair work — is housed within its office in Michigan's Upper Peninsula.
"When I returned home to the U.P. to create my business, I knew it would come with certain challenges. But thanks to the incredible support I received from the MEDC and their network of partners at PTAC offices throughout the state, I was able to not only build a successful business, but in doing so we've helped meet our goal of strengthening our region's economy and put Michigan on the map for our defense assets and strengths," Goudreau said.
Since 2016, Northern Wings has steadily grown its workforce, adding five new employees in 2018. After a surge in aviation contracts, Northern Wings experienced an increase in revenue in addition to its growing numbers and expanded office space. As the company continues looking to the future for opportunities, PTAC and MEDC remain in its corner, guaranteeing the sky is the limit for Northern Wings.