Automation and robotics company utilizes Jobs Ready Michigan program to foster top-tier talent
Mission Design & Automation (Mission), a Holland-based, leading industrial automation and robotics integrator, focuses on finding solutions for manufacturers looking to better incorporate modern machinery into their production.
With an ever-increasing demand for automation in the manufacturing sector, Mission has experienced significant growth, doubling the size of their business over the last 12 months.
Mission CEO Scot Lindemann said much of this growth is thanks to support from the Michigan Economic Development Corporation (MEDC).
Mission received grant money from the Jobs Ready Michigan program, which supports the talent needs of expanding companies.
"We've been able to rapidly increase the size of our business because we've been able to hire people who can solve problems and bring solutions to the table for our clients," said Lindemann. "It's a great partnership we have with MEDC. They really helped us get the right people on staff and provided resources to enhance their skills."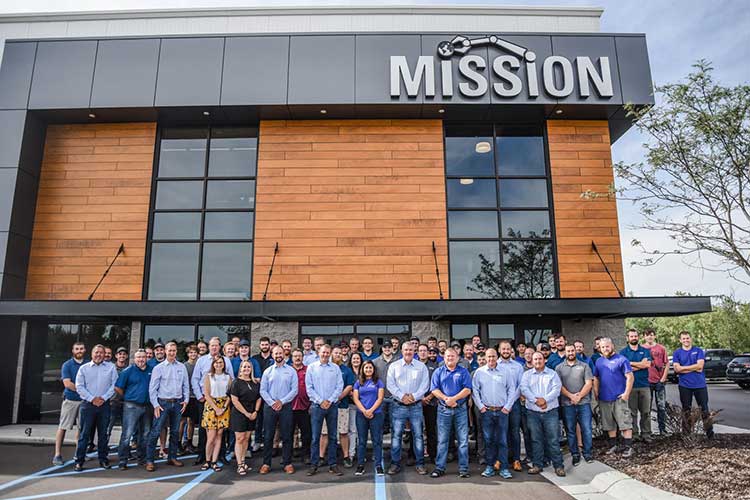 Lindemann also credits MEDC with helping to identify ways to maximize Mission's strengths while keeping business in West Michigan during their period of growth.
Mission's core strategy has been the same for 18 years: "Taking good care of our customers and team members is at the core of what we do. We believe our customers' success results in our own."
Going into the next 18 years and beyond, Mission plans to keep connecting good people with good business, and believes their partnership with MEDC will help them achieve that goal.
"As MEDC works to help other manufacturing companies roll out their Industry 4.0 initiative, we want to be a part of that to help other partners find solutions to their needs," said Lindemann.
The Jobs Ready Michigan program was created by the Michigan Strategic Fund (MSF) to meet the talent needs of companies that are expanding or relocating to Michigan. To learn more about Jobs Ready Michigan and other grants, visit https://www.michiganbusiness.org/.