From selling T-shirts and cookies outside the trunk of a car to becoming a nationally sought-after brand, Cherry Republic has achieved its success over the past 30 years by thinking "a little differently" than most of Corporate America.
Traverse City is recognized nationally as the Cherry Capital of the World, so it is only fitting that Cherry Republic calls the city home. Since 1989, the company has leaned into the community's lighthearted moniker, building its success by selling more than 200 cherry-based products, ranging from nut mixes and salsas to cherry-infused wine and beer. And when Cherry Republic decided to take on a new challenge and set out to increase its footprint in Michigan in 2018, it knew from experience that it could turn to the Michigan Economic Development Corporation for the support it needed. The company was already familiar with the MEDC's range of business services by then; in 2016 and 2017, the company benefitted from the International Trade team's State Trade Expansion Program grant to help it expand its products to the Asian market, participating in trade shows and sales trips to China and Taiwan.
But expanding throughout the state sometimes is easier said than done. Cherry Republic was experiencing rapid growth, and as a result it needed assistance in accessing the additional capital needed to unlock new communities in which it could sell. That is where the Michigan Economic Development Corporation's Capital Access program came in.
Focused on providing businesses the resources needed to grow in the state, the MEDC's Capital Access program helps reduce financial risks for lenders by working with financial institutions to offer support through mechanisms like collateral shortfall and microlending loans.
"At Cherry Republic, we care deeply about the quality of not only our products, but the customer's experience when visiting our stores. We knew we wanted to build quality retail spaces for our products, and that meant spending more than a typical brick-and-mortar store would to get our products into these additional communities," said Todd Ciolek, CEO of Cherry Republic. "After experiencing such significant growth in our business over a short period of time, it was difficult to balance our ambition for growing in Michigan while at the same time ensuring we made wise financial decisions. Having the additional support from the MEDC to increase buy-in from the bank really made all the difference for our company."
Today, Cherry Republic is no longer considered just a regional business; due to the support provided by the MEDC, the company was able to open and renovate three new storefronts in Holland, Frankenmuth and Ann Arbor. As a result, the company has been able to add 12 new jobs and increase its overall sales, allowing it to continue to grow even further.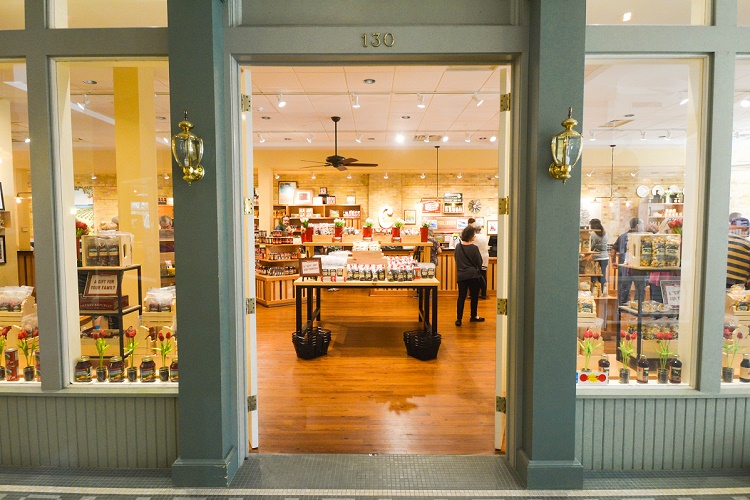 "We had already known for years about the great work done by folks at the MEDC. I believe that their hands-on support and guidance enabled us to reach our current level of success much faster than if we had been working on our own," Ciolek said.
"Cherry Republic is clearly a very successful company that matured and grew at a rapid rate, and because it had access to this program through the MEDC, the bank was provided additional tools to better assist in their growth within the state," said Jason Blain, Vice President of Commercial Loans at Independent Bank, the financial institution that worked with the MEDC and Cherry Republic to support the company's expansion.
Moving forward, Cherry Republic continues focusing on growing and expanding throughout the state while still staying true to its roots as a local, northern Michigan company. But regardless of what comes next for Cherry Republic, one thing is for certain: it knows the MEDC is available to support its continued success in Michigan.
To learn more about the tools and services the MEDC can provide, go to michiganbusiness.org.