Upper Peninsula-based manufacturer uses local resources from MEDC to create global reach
Headquartered in Marquette, Michigan, Able Medical Devices is a global company offering an array of services and capabilities for the orthopedic and medical device industry.

With a worldwide client base, Able was looking to create a stronger sales and marketing strategy to foster a better brand presence.

Through the Michigan Economic Development Corporation (MEDC), Able utilized the System for Integrated Growth (SIG) via the Edward Lowe Foundation, connecting with business experts with extensive experience in sales and marketing who were able to identify areas for growth.
"The System for Integrated Growth platform is about helping companies that are in a second-stage growth opportunity in the state of Michigan," said Adam Paltzer, Vice President of Operations for Able Medical Devices. "They help support our growth potential and how to overcome gaps to grow even faster."

Able's leadership used the Edward Lowe Foundation to get connected with a social media professional to guide their online presence, along with building a strong connection with a former CEO who provided priceless guidance.
Networking is a critical component of Able's business success within the medical device industry. The Upper Peninsula may be a more remote area of the state of Michigan, but Able's representatives are ready to hit the road and attend trade shows and other national events to make those connections. Paltzer shared that many great business contacts have come through Able's work with MEDC, and they look forward to continuing those relationships through their trade show visits.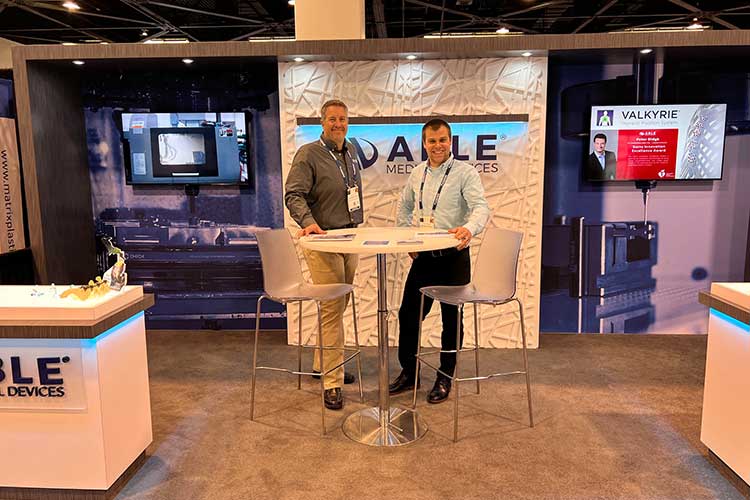 As for what's next for Able Medical Devices, it's all about staying ahead of the curve in a fast-growing industry. They hope to continue their work with MEDC to support their expansion for years to come.
"We're super excited to be recognized by Michigan Celebrates Small Business," said Paltzer. "We feel like we're growing fast and making a change, especially being from the Upper Peninsula of Michigan working in the fast-paced medical device market. This is a high-tech, fast-growing industry. To be able to do this and have triple-digit growth numbers coming out of this corporation over the last three years is really great."
The Edward Lowe Foundation supports second-stage businesses through entrepreneur support organizations. To learn more about their services, visit https://edwardlowe.org/.
The System for Integrated Growth is made available to second-stage companies through organizations and government agencies in their communities. Visit systemforintegratedgrowth.org to learn where the program is offered.
To learn more about how the MEDC helps Michigan small businesses, please visit www.michiganbusiness.org/pure-partnership/