State of Michigan Signs MOU to Establish Global Semiconductor Center of Excellence in Michigan
Decision to establish The Semiconductor Talent and Automotive Research (STAR) initiative in Michigan underscores strength of state's semiconductor ecosystem, leadership in tech innovation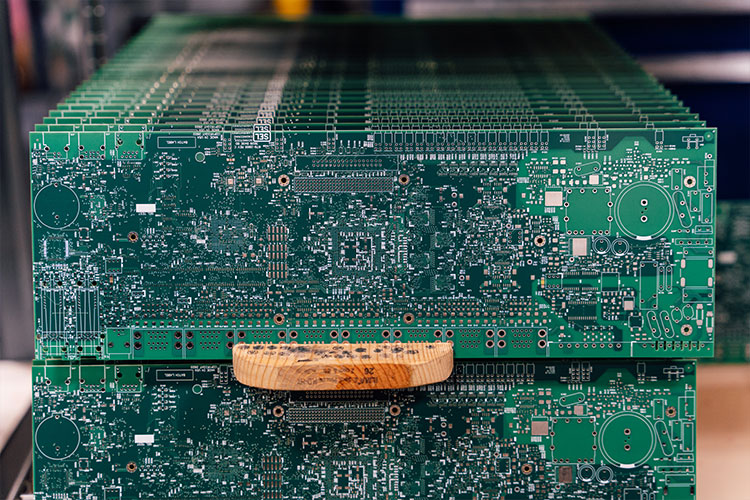 LANSING, Mich. – Today, Governor Gretchen Whitmer announced a new public-private partnership with semiconductor company KLA, Belgium-based technology innovation hub imec, the University of Michigan, Washtenaw Community College and General Motors that will establish a global semiconductor center of excellence in Michigan. The partnership was announced by KLA CEO Rick Wallace during his keynote at imec's ITF World event focused on semiconductor advances and tech solutions, taking place this week in Antwerp, Belgium.

"KLA and imec's decision to establish a new STAR center of excellence in Michigan demonstrates our global leadership as a hub for advanced manufacturing and innovation, especially in the semiconductor industry," said Governor Whitmer. "I am proud that Michigan was chosen as the location for the STAR research center over several other sites, proving that we have the skilled workforce, growing economy, and strong, business-friendly environment to win projects from one of the world's most innovative companies. Let's keep working together to bring advanced manufacturing and critical supply chains home as we create economic opportunity in every region and build a brighter future for Michigan."

The Semiconductor Talent and Automotive Research (STAR) initiative will focus on developing the talent base and infrastructure necessary to accelerate advanced semiconductor applications for electrification and autonomous mobility and move the automotive industry forward. The plan establishes a center of excellence in Michigan to formalize support for the development of the semiconductor industry workforce as well as the advancement of autonomous automotive solutions and electric vehicle research.

Specifically, the Michigan STAR center intends to focus on:
Accelerating fundamental and advanced research for vehicle electrification and autonomous automotive solutions;
Developing and translating of innovations in vehicle electrification and autonomous automotive technologies;
Collaborating with learning institutions, including K-12 and vocational schools, community colleges, four-year colleges and research universities, to enable a Midwest-based skilled talent pipeline;
Training and re-training programs to prepare the current workforce for modern chip manufacturing and assembly roles; and
Creating a physical collaboration space, laboratory and training spaces, and incubator funding for related startups.

"KLA is focused on investment in research and development to help address key challenges for automotive semiconductors," said Rick Wallace, President & CEO of KLA. "In 2019, KLA opened a second headquarters in Ann Arbor, putting us closer to automotive customers and the larger Michigan technology ecosystem. The STAR Michigan initiative accelerates our support for talent development, collaboration, and innovation in the region."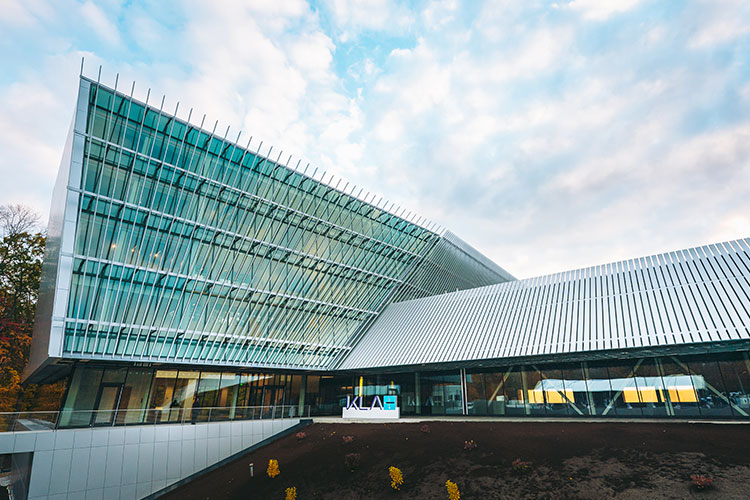 The recent chip shortage has underscored how critical semiconductors are to today's cars and trucks.

"The STAR initiative is creating, strengthening and sustaining an essential connection between the semiconductor and auto sectors – and it's doing so at the right place at the right time," said Santa J. Ono, President of the University of Michigan. "As the EV transition gains momentum, we must ensure that we can develop and manufacture the advanced microelectronics those vehicles will require. This initiative is a critical complement to several major efforts in both semiconductors and mobility already underway at U-M and we look forward to collaborating with our partners to advance and integrate this work."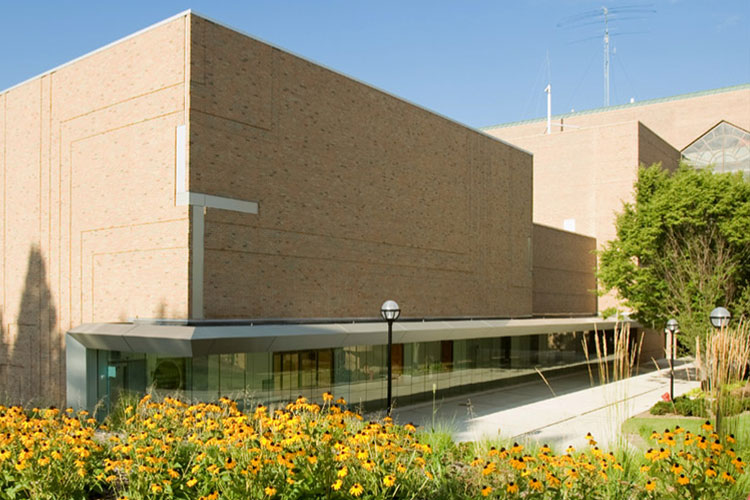 U-M is also home to the world-class Lurie Nanofabrication Facility, which supports advanced semiconductor research, education, and regional economic development. Over the past five years, 95 companies and 150 U-M faculty members have utilized it, as well as researchers from 40 other US universities. MAVERIC, the Michigan Advanced Vision for Education and Research in ICs, is a semiconductor collaborative that is pulling together efforts from across the university to support a secure, resilient and innovative domestic semiconductor sector. And the University of Michigan Electric Vehicle Center, a $130 million state-funded effort, is working to accelerate collaborative EV R&D, develop a highly skilled workforce, and establish advanced campus infrastructure and facilities to support both research and education.

As part of the collaboration, Washtenaw Community College in Ann Arbor will launch a short-term program over the next year to train semiconductor technicians.

"One of the most important jobs we have as a community college is to listen to industry partners to understand talent needs and then customize programs to quickly train the current and future workforce," said WCC President Dr. Rose B. Bellanca. "We stand ready to provide the training and education required to deepen our state's talent pool with well-qualified technicians to support chip production."

The STAR initiative is designed to connect automotive, semiconductor and innovation research initiatives in Europe (Belgium), the United States (Michigan) and Asia (Japan). Each partner will bring relevant expertise to identify and manage programs aligned to the automotive industry, as well as talent development and recruitment.

"Today's announcement by KLA and imec underscores the strength of our state's high-tech ecosystem and will further boost our ability to attract long-term investments from semiconductor companies from around the world," said Quentin Messer, Jr., CEO of the MEDC and President and Chair of the Michigan Strategic Fund. "We are proud to have earned this vote of confidence from KLA and imec and are grateful to them for choosing Michigan. We're pleased to join our partners in collaborating on this project, which will help solidify Michigan's culture of innovation and lead to real advancements in reshoring the semiconductor industry and the future of mobility and vehicle electrification."

In addition to KLA and imec, the Michigan STAR COE intends to collaborate with General Motors, the University of Michigan, Washtenaw Community College and MEDC, with additional organizations expected to join as the program matures.

The announcement by KLA and imec to establish this semiconductor center of excellence in Michigan is the latest example of the semiconductor industry's continued growth in the state. The news builds on the March announcement by California-based indie Semiconductor that it is investing $12.5 million and creating up to 180 high-wage jobs in Auburn Hills, where it plans to expand its office to include a best-in-class semiconductor design and testing facility. Michigan's demonstrated leadership in advanced manufacturing within the semiconductor field is also evident in companies such as Hemlock Semiconductor Corporation, the largest producer of polysilicon in the U.S. Hemlock was chosen as the site of Governor Whitmer's CHIPS Act executive directive signing thanks to its key role in Michigan's growing semiconductor industry. Additionally, SK Siltron CSS's new manufacturing facility in Bay City strengthens Michigan's semiconductor sector leadership.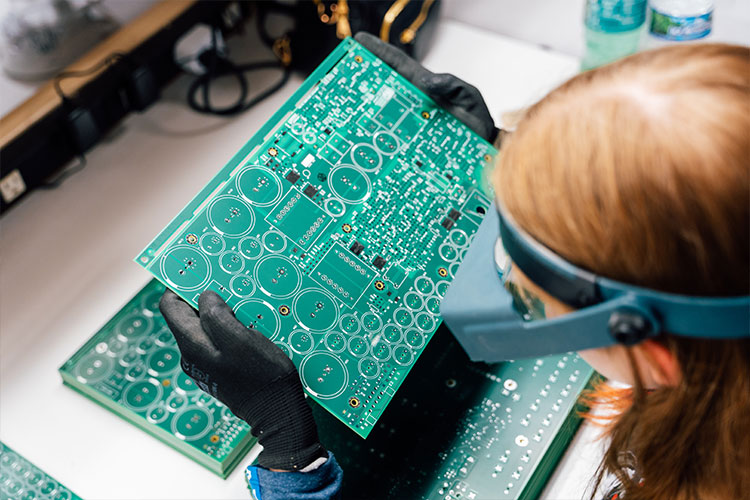 In September 2022, Hemlock announced plans to invest $375 million and create 170 jobs at its facilities in Thomas Township, further ensuring Hemlock's long-term commitment to continue to produce the essential polysilicon for the semiconductor and solar industries in Michigan.

In an effort to make Michigan a top state for semiconductor talent solutions and growth, Gov. Whitmer and MEDC in late 2022 launched the new Semiconductor Talent Action Team. The Talent Action Team will work across the public sector, industry partners, and training institutions to identify a clear set of semiconductor-specific curricula and R&D investments, placing Michigan in a strong position to attract long-term, sustainable investments from semiconductor companies around the world.

This builds on the Semiconductor Career and Apprenticeship Network, or SCAN Program, that will create pathways and opportunities for job seekers and tools and systems for semiconductor companies to attract, develop and retain a diverse, innovative and skilled workforce. Announced in May 2022, Michigan was one of only three states at the time to launch this planning work to define curricula to support both workers and employers in the global semiconductor industry.

With a rich history in manufacturing and innovation, Michigan is poised to be a guiding hand as the world's needs for semiconductor technology continue to evolve in the 21st century. As the global epicenter of the automotive industry and home to one-fifth of U.S. auto production, Michigan is equipped to support the increasing global demand for semiconductor technology.

Learn more about the state's semiconductor industry here.
About Michigan Economic Development Corporation (MEDC)